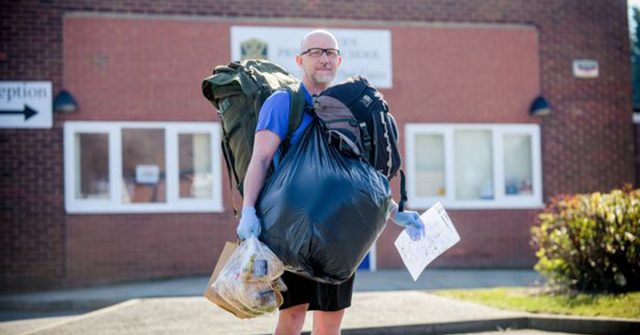 With countless children unable to receive the daily school lunches they depend on due to pandemic shutdowns, one kind teacher decided that he would personally hand-deliver lunches to his students.
Zane Powles is the assistant headteacher of Western Primary School in Grimsby, England, and he knew immediately after the lockdowns started that he needed to do something to ensure that his students did not go hungry.
"My first thought was, 'how are we going to get our children meals?'" Zane explained. "We have vulnerable families that need help so we had to come up with a plan."



He did some research and found that approximately 78 of his students would be going hungry without the school provided free lunches each day. He then mapped out where each of the 78 students lived and created a course where he could walk around five miles and hand-deliver lunches to all of them.
Zane fills several large backpacks and rucksacks with the lunches and then carries them while setting out on his daily three hour journey to each child's home. Zane is just happy that he is able to do something that helps the students.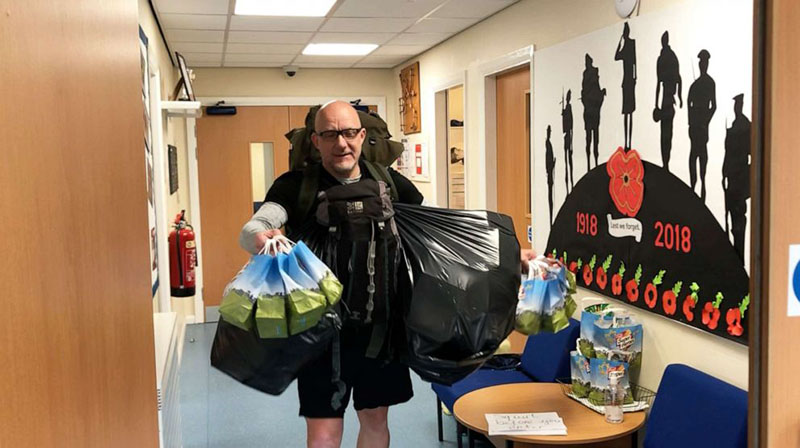 "By the end of this week, I'll have walked over a hundred miles," he said. "I'm just glad I'm able to step up and do my part."
The school's kitchen staff prepare the meals with Zane each morning, and he often includes homework as well in his deliveries to make sure the children are still getting an education.
"The kids are really happy to see me believe it or not until they see all the papers in my hands," Zane lovingly joked. "It's great because I can make sure all our families are okay and keep that connection to school for the kids."



Zane practices social distancing but is still able to share smiles and brief conversations with grateful students and parents.
"The parents and children come to the window or the door to wave and say hello, some of the parents want to have a little chat. I think I'm the only adult contact they get to talk to some days," he said.
While Zane is most humble about what he does, many of the children recognize that their teacher is a local hero.
"One of my students rushed to the door with his parents the other day and goes, 'Mr. Powles is here, he's saved the world,' which was lovely to hear. You can just tell how much this means to the parents and children. It's written on their faces," he shared.
"I'm usually quite a private person, so all the attention is kind of embarrassing, but we're all just doing our job – the welfare of our students is our top priority and we're just doing the best we can."
Zane and his fellow teachers plan to continue helping their students through the entire pandemic.
"It's a big team effort for sure. I look like I'm doing the donkey work, but it really isn't just me, the other teachers also drive to deliver meals to children who live further away, we call the families up every week to make sure they're doing okay, we prepare and pack the lunches together every single day."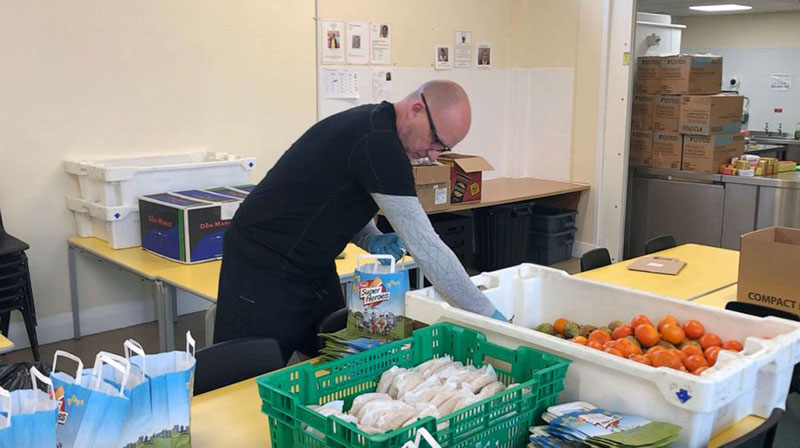 "Quite a lot of the families are struggling – they don't want to drag their kids out to the shop, some of them are scared to leave their house. So I'm 100 percent happy to help and be there for them," Zane explained. "I think it also gives them a sense of normalcy to see me every day. Of course, normal for them is coming to school every day, seeing me and their friends and other teachers – so having me come to see them might be reassuring."
"Our school tagline is 'The School That Cares,' and we really do care about our children, we will do almost anything for them."
Let's thank Zane for his heroic effort to personally walk and bring lunches to each child, who otherwise would be going hungry during the shutdowns. His students will certainly not forget how much he values and cares for them. Love truly is the greatest teacher of all.
You are Loved.
See Also: A Fifth Grade Teacher Found This Thoughtful Thank You Note From His Student; Thousands Have Been Moved To Tears By It