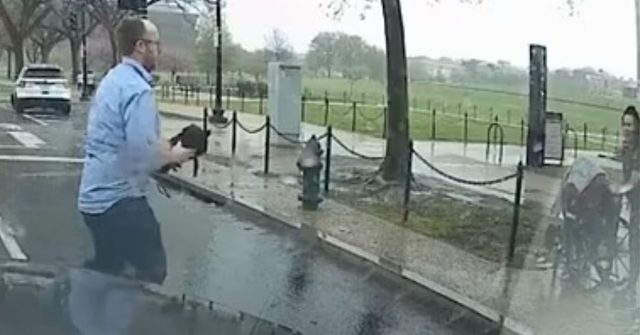 When a kind man at a stoplight noticed a woman in a wheelchair getting soaked in the rain, he stepped out of his car and gave her his umbrella to keep.
A driver was waiting at a stoplight in the rain in Washington when his dash cam noticed a man in the car in front of him step out of his car while holding an umbrella.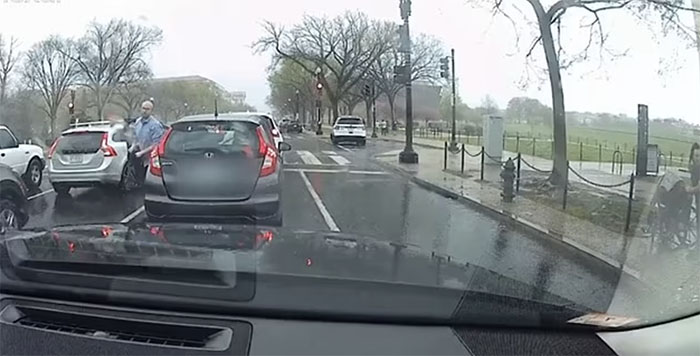 There was a couple with an elderly person in a wheelchair on the side of the road, and they apparently had gotten stuck in the rain. The elderly person had a newspaper on their head while trying to keep their head dry.
The kind man walked across the street, handed them his umbrella, and then got back in his car and drove away.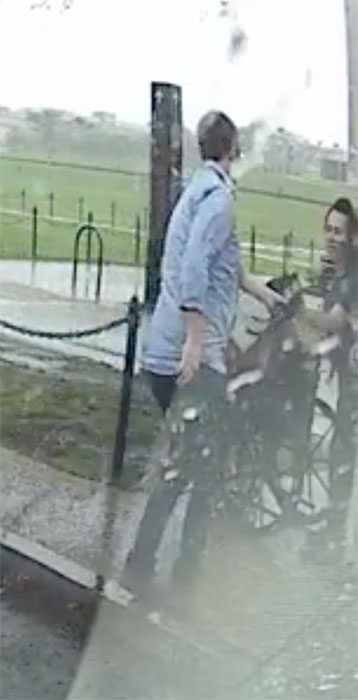 The couple thanked the man, and then opened the umbrella and held it over the person in the wheelchair.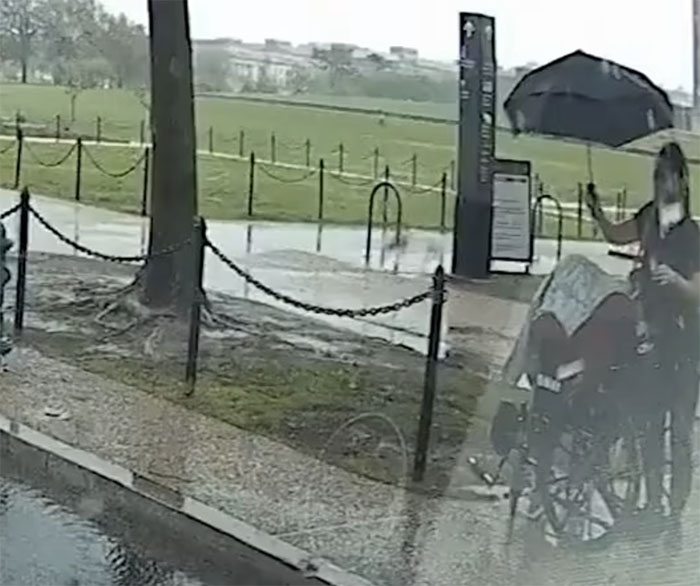 Thousands of hearts online have appreciated the stranger's kindness.
"My best friend has literally given people his coat before so they stay warm. "I can always buy a new one." [he said]" commented one grateful heart.
"So nice to see… That was beautiful," wrote another.
"5 years ago someone did that for me while we were walking in Hawaii. My wife and I were pushing a stroller with our 2 year old and walking through a light industrial area when it started to rain. We were struggling a bit as there weren't walking paths in some areas, so I was pushing the stroller over grass, etc, in the rain. Someone pulled up, hopped out, offered a large umbrella, and took off. We still had a way to walk but at least we weren't gonna get soaked. I still remember the kindness till this day," shared S.K.
You are Loved.
View this post on Instagram
Related Compassion:
Kind Stranger Parked Car And Quickly Brought An Umbrella And Towel To Elderly Woman Crossing Street In Rain
Kind Man Saw Two Boys Pushing A Broken Bike In The Rain; He Went Outside And Fixed It For Them
Kind Employee Gently Walked Elderly Woman To Her Car And Pumped Her Gas In The Rain