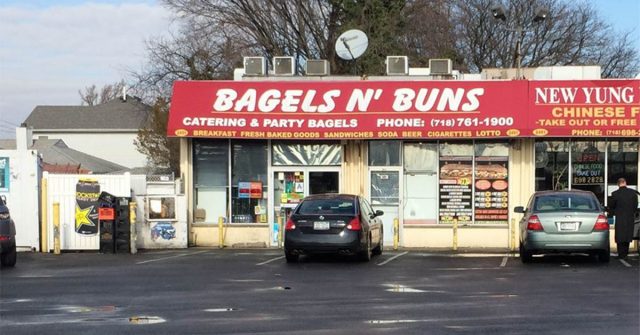 A kind bagel shop in Staten Island, New York, has been quietly helping a local homeless man survive, for years.
Janessa Rubino went in for a meal at Bagels N' Buns in Staten Island, and while she was waiting for her order, a homeless man walked into the restaurant and asked the staff if they could fill his empty milk carton with water.
"I would like to just share what I witnessed yesterday morning at Bagels N' Buns," Janessa shared in a post online. "I was waiting at the counter for an order and a homeless man asked one of the employees to please fill his half gallon, plastic milk carton with water."
The employee asked the homeless man what he was going to use it for, and Janessa was at first concerned that they were going to tell him that he needed to buy something.
"The worker said, "What are you going to use it for?" Now I'm jumping [to conclusions] in my head, thinking he was going to say that if he wanted it for drinking he has to buy a bottle blah blah blah…"
The homeless man said he needed some water to drink, and the kind employee then told him that he could go and get a free bottle of water from their cooler.
"The man said, "to drink." The employee told him to, "Please go over to the cooler and get whatever size water he'd like." He then filled up the milk carton as requested. The man thanked the employee for the water but said he was really hungry and could use a meal."
After hearing that the homeless man was hungry, the kind staff asked him what he would like, and then made him a free meal.
"The worker Benny said, "No problem! What would you like?" The man gave him his order and he got to it with a smile on his face."
Moved by the beauty of how the employees treated the homeless man, Janessa asked if she could give them some money which could be used for the homeless man's future meals. She learned that Bagels N' Buns has been feeding the homeless man for years, and that he always has a meal there whenever he is hungry.
"I then went over to the register to ask Kathie (who is AMAZING) if I could give her money for him, to use as a credit for a few meals. She replied "Janessa, that is so kind but we feed him whenever he is hungry. He always has a meal here, when he needs." They've been doing it for years!!! Another reason for me to love them over there."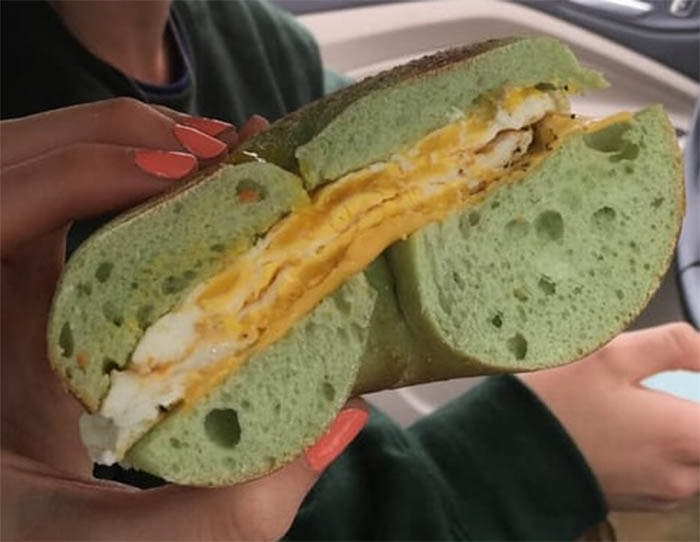 "I was really moved by the whole situation. I felt the need to share this because when businesses give from the heart, when they are hurting the most, they deserve a shout out ❤️🥯 BIG love shout to Mike, Katie, and the whole crew at Bagels n Buns ❤️"
You are Loved.
Let's all make an effort to share good news more often in our social media feeds. The world is truly a beautiful place, and we all need reminders of that.
See Also:
He Saves The Extra Bagels When His Bakery Closes And Hands Them Out To The Homeless On The Streets
Kind Restaurant Puts Up Sign Offering Free Meal For The Homeless Person Going Through Their Trash
Kind Restaurant Gave Autistic Young Man A Free Meal After He Told Them "I'm Hungry"
View this post on Instagram