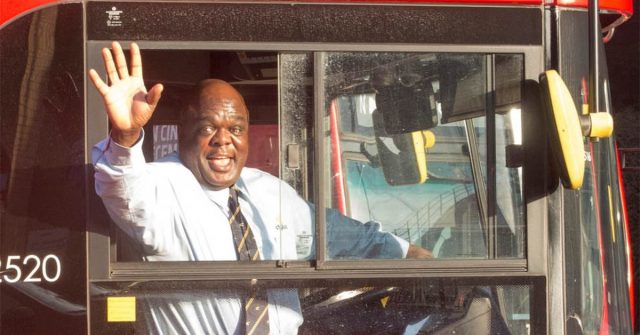 A sweet man who was homeless for 20 years is now officially London's happiest bus driver.
50-year-old Patrick Lawson, from Finsbury Park, won the Hello London Award for outstanding customer service after receiving 45 commendations from grateful passengers. He also won the Top London Bus Driver prize at the UK Bus Awards after receiving more than 60 recommendations. He was voted London's happiest bus driver, and his story is inspiring.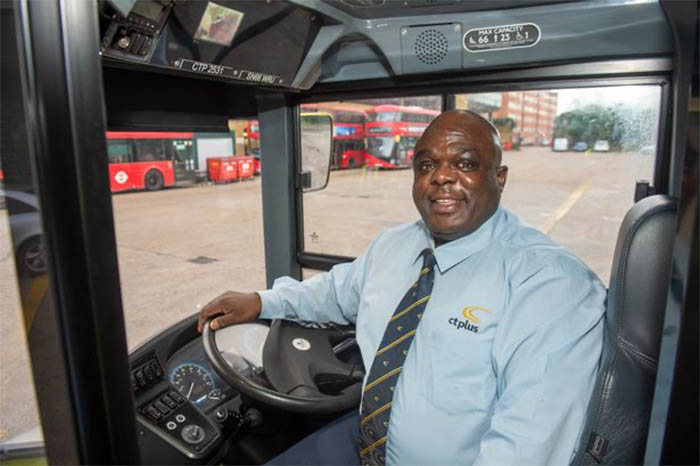 Patrick always greets passengers with a smile when they board route 26, and he goes above and beyond to assist disabled passengers. He has a mantra which he says to himself each morning in the mirror; "I am happy."
Growing up, Patrick did not have it easy. He spent time in prison as a teenager, and afterwards struggled with substance abuse, and more than two decades of homelessness.
"I got into trouble as a teenager and went down the wrong path," Patrick shared. "I was hot-headed in school and got expelled. I got involved in crime. I went to prison for stealing cars and met hardened criminals, ended up there again and [that] started a dark and vicious cycle. When I came out of prison I got involved in drugs and things progressively got worse."
Patrick slept on park benches and sold the Big Issue in the King's Cross area to survive. After ending up in a critical state in the hospital, Patrick began to reflect on his life, and to think of his children. He realized that he needed help to turn his life around, and he was at a point where he wanted to do it.
Patrick happened to meet some kind souls from the charity the Single Homeless Project, who took an interest in Patrick and made it part of their mission to help him succeed in life. Together with the help of London's HCT Group, they were able to counsel Patrick and give him training to be a bus driver.
"I never believed charities would work but now I'm an advocate for their services," Patrick said. "I want other ex-cons and homeless people to know that if they apply themselves and they have a plan, even a small one, they can achieve it."
"The key is having the determination to change. I have been at rock bottom but it was the support from the charities and HCT's social enterprise that has really helped me."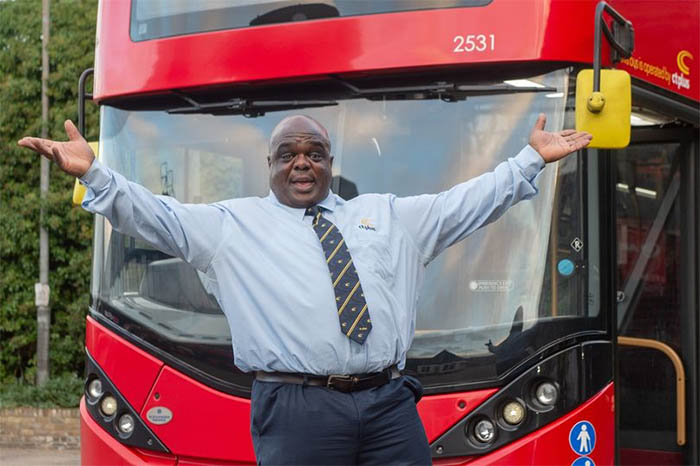 Patrick's favorite part of his job is getting to meet and share a smile with new people each day; something that hundreds of passengers have appreciated and left positive reviews of him for.
"My favorite part [of being a bus driver] is going out there and just meeting passengers. I want to greet every single person when they come on the bus and when they leave, and I have done that from day one with a big smile."
"I'll say good morning to every single passenger and give them a big smile. I was told it wouldn't last long but passengers told me to keep on going."
Patrick plans to write a book on how he overcame the challenges of being homeless for more than 20 years, in order to inspire and help others who may be going through difficult times.
The director for London's transportation HCT Group explained that Patrick truly deserves his newly won title.
"Patrick has come through a difficult time and, with the help of organizations like the Single Homeless Project and our own Learning Centre, he has really turned his life around. He truly deserves the bus-driving accolades and awards he has received."
You are Loved.
View this post on Instagram
Related Stories:
In San Francisco, Buses Are Being Turned Into Showers To Help The Homeless
Kind 10-Yr-Old Tried To Cheer Up Driver After Her Bus Broke Down; Afterwards She Bought Him A New Bike
Kind Bus Driver Buys Hat And Gloves For Crying Cold Student And Delivers Them To Him In Class