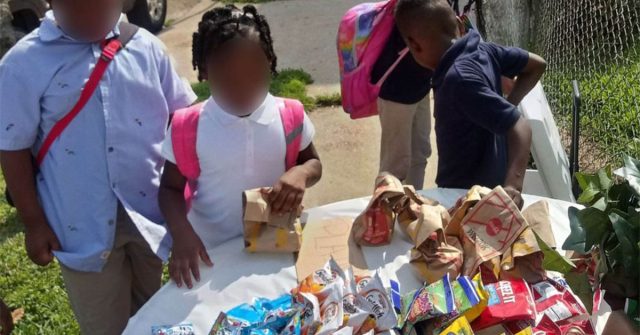 For more than five years, Champale Anderson has been making extra sack lunches for underprivileged children in her neighborhood in St. Louis, Missouri.
Champale is a a mother of six and is also a health care provider. She began to notice many of her children's friends and classmates being hungry when they would come to her house to play after school. With 21% of St. Louis' population living below the poverty line, providing daily essentials is often a struggle for many, and Champale realized that many of her children's friends were not getting regular meals at school or at home.
Champale herself grew up in poverty, and she doesn't want any other child to suffer the way that she did.
"I didn't have a great childhood; It was pretty rough," Champale said. "That made me not want any other kid to go through that."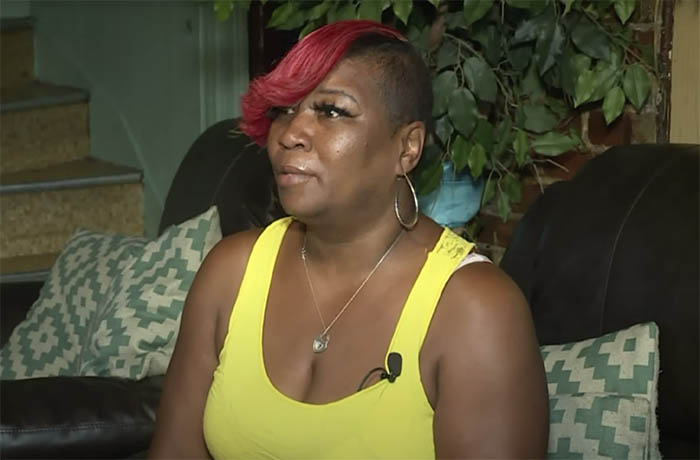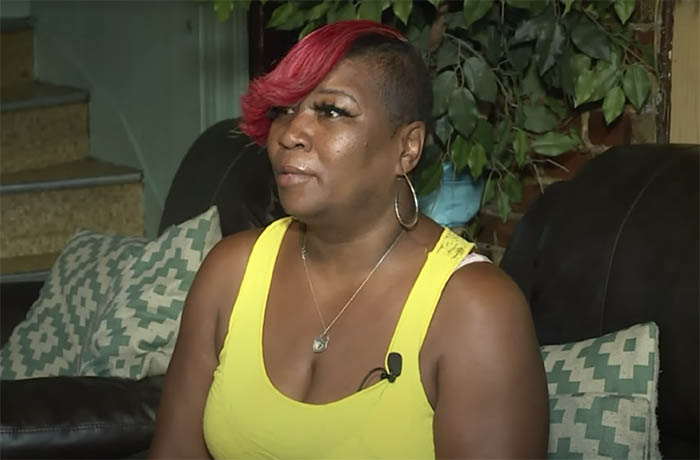 Wanting to help these children, Champale had an idea. Her house is located right by a bus stop for the local schools, so she decided to setup a table in her front yard with free lunches and goodies for the hungry children in her neighborhood. As soon as she finishes her shift each day, she rushes home to make sure that there is food out on the table for the children when the first bus arrives.
"I know I can't stop [hard times], but I know I can slow it down just a little bit," she said.
Champale shared how the children are often excited to see what she has made for them each day.
"They get off the bus and they just take off running, cause they never know what I have in the bag. I switch it up. Sometimes I give them special treats, for my special babies," she said.
"Those kids are waiting on me. I have to be out there because they are so excited."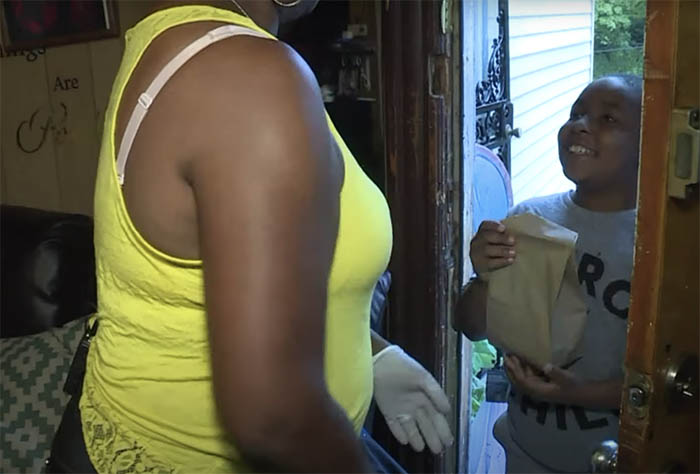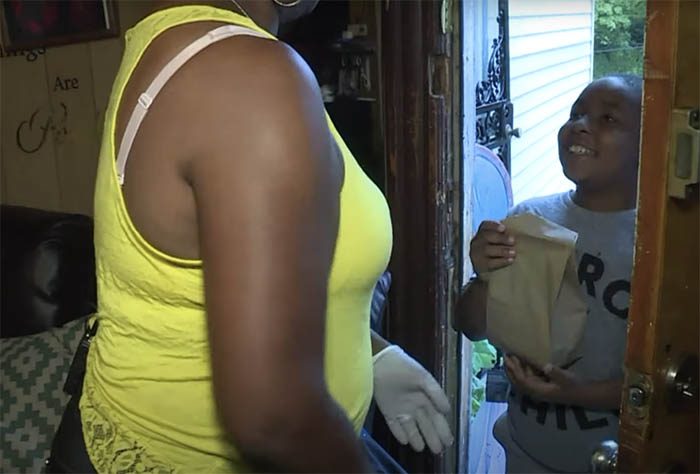 Champale calls her food table Champs Tear Drops, and sack lunches always include a delicious sandwich with another treat. Somedays it's turkey sandwiches, some days it's peanut butter & jelly, some days ham, with chips or fruit; she likes to offer the children a variety.
"I mix it up with love and they love those sandwiches," she said.
For many of the underprivileged children, sometimes Champale's free lunch is the only meal that they are able to have that day.
"Sometimes kids get a bag and come back to my house around 7 p.m. because that may be the only meal they have during the day. They ask for another bag and I say, 'Of course.'"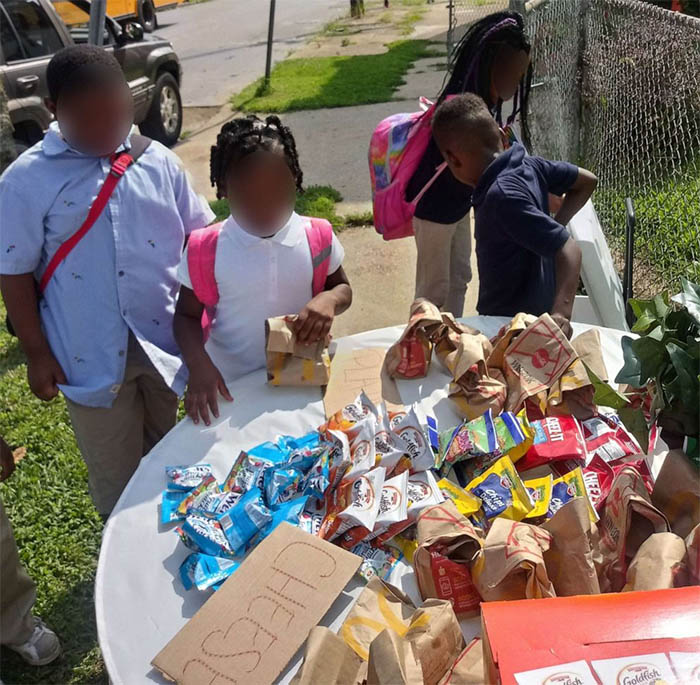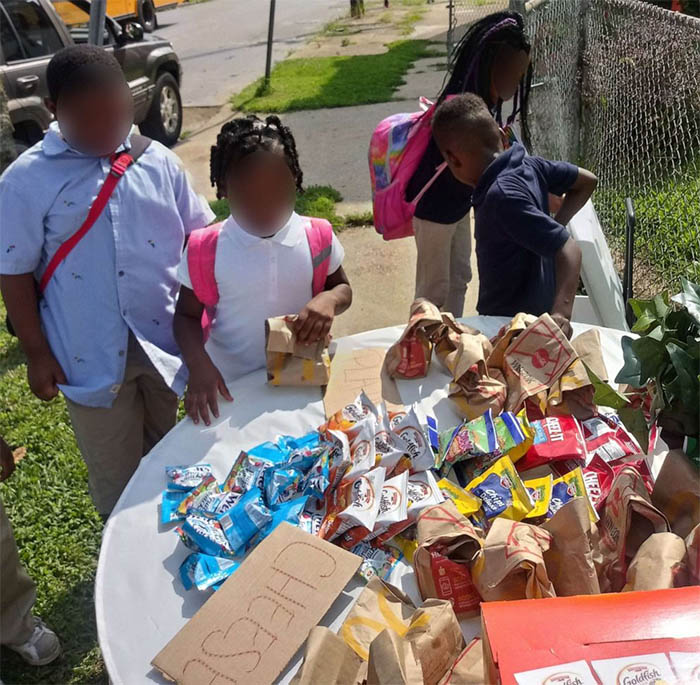 Many of the parents whose children get Champale's lunches are deeply grateful to her, and also help out when they can.
"The parents always tell me 'thank you,' too. I have one young lady, she doesn't have much, but she'll bring a jar of peanut butter or a pack of cookies, whatever she can."
After word spread that Champale has been serving the children in her community for years, and paying for everything out of her own pocket, her neighbors helped start a GoFundMe that helps fund the children's meals. Thanks to generous donations from kind hearts from around the world, Champale has been able to keep feeding the children, and has begun setting up tables with food to help feed the homeless of St. Louis as well.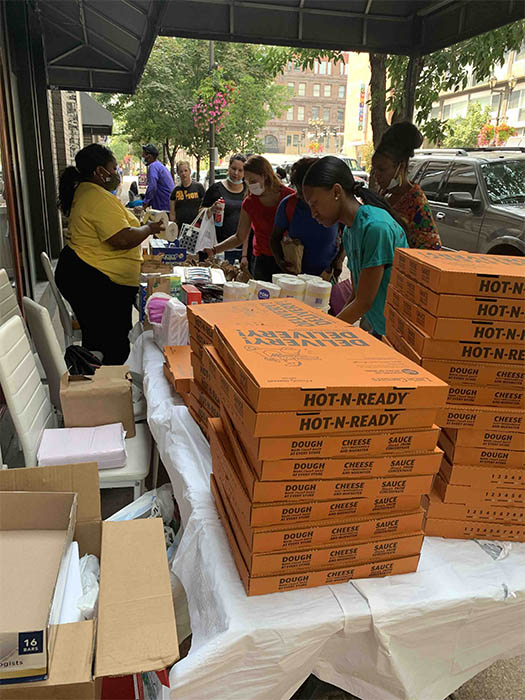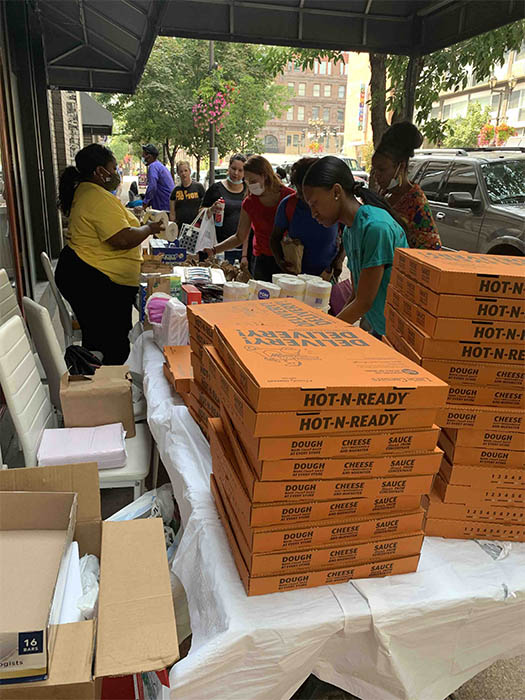 "My goal is to [be able to] go to different neighborhoods and give out [lunches]," she said.
What a beautiful difference a single compassionate soul can make.
You are Loved.
Related Stories:
Little Girl With "Big Heart" Gives 500 Care Packages To Homeless People In Her Neighborhood
He Spent A Year Saving $120 And Spent It Making Lunches For The Homeless
Kind 7-Yr-Old Makes And Delivers Hundreds Of Care Packages To The Elderly
Subscribe for free to Understanding Compassion on YouTube and help us make the world a kinder place.
View this post on Instagram