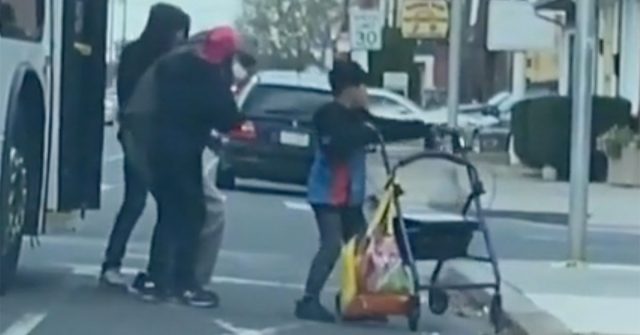 When an elderly man with a walker fell while exiting a bus, three kind young boys ran over and helped him back to his feet.
Richard Allen was in his car in northeast Philadelphia when a bus made a stop in front of him to let a passenger off. As the bus door opened, an elderly man holding a walker and a large bag stepped off, but as he made his way to the street, he lost his balance and fell. His walker rolled towards the curb, and the elderly man was having difficulty getting up.
Three young boys were on the sidewalk next to the bus stop and noticed the elderly man who had fallen. They rushed over and began helping him up.
"I was on my phone, and I noticed a bus pulled over, and I see a group of kids helping an elderly man," Richard said.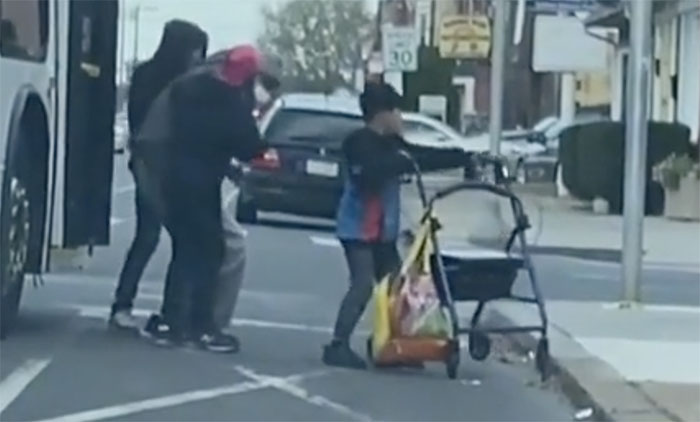 The kindhearted boys worked together to help the elderly man to his feet, and one of them went to grab the walker and rolled it back for the man to hold onto.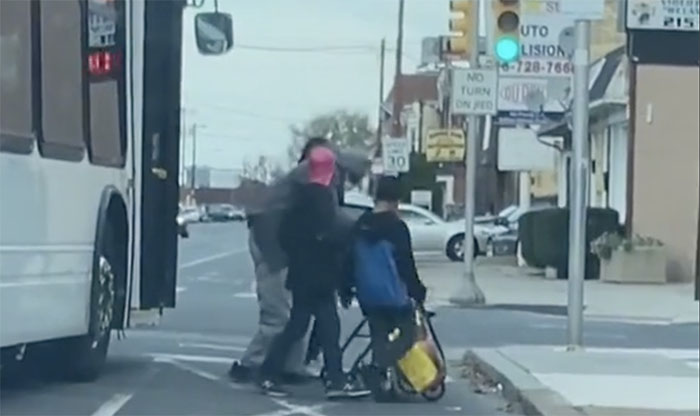 They made sure that the older gentleman had a firm grip on his walker, and they helped secure the second strap of his bag to the walker so that it didn't fall off.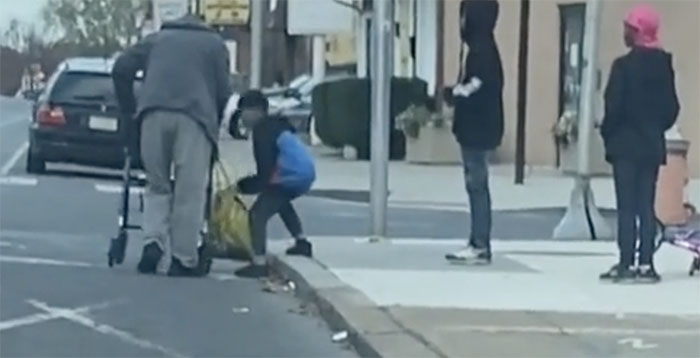 As the elderly man got on his way, they watched with care and concern, and then went back to the sidewalk to get their bike.
Richard was moved by the kindness of the young boys, and he got out of his car to thank and encourage them.
"All y'all come here," Richard said to the boys. "Did y'all just help that man right there?"
"Yeah," they said.
Richard took some cash out of his pocket and gave each of the boys a $20 bill.
"That's for seeing somebody and helping them," he said. "That's just God blessing y'all."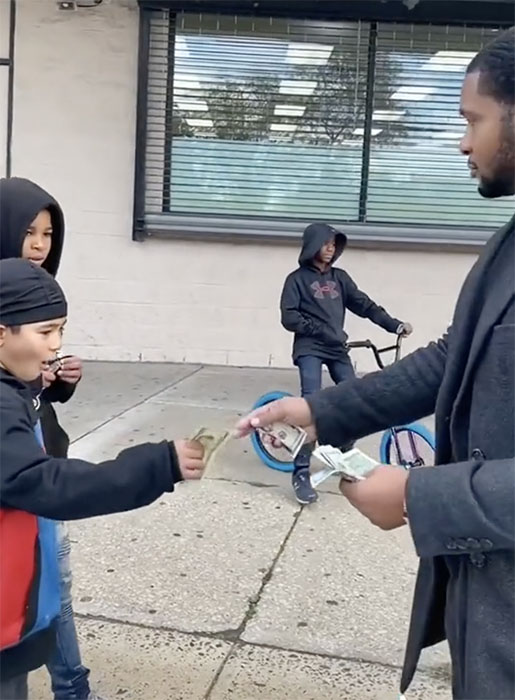 He shook each of their hands and encouraged them to keep on being kind.
"That was a good thing that y'all just did. Don't stop doing that you hear me? When you see somebody that needs help, always help them. Keep doing what y'all doing."
Hoping to spotlight the positivity, Richard shared a video of the boys helping the older man, and thousands of hearts online have also appreciated the kindness of the boys.
"Kudos to those kids! So refreshing to see such kindness!!!" wrote one grateful heart.
"These boys just brought tears to my eyes because their kindness is so beautiful," wrote another.
Watch this video of the kind young boys helping the elderly man:
You are Loved.
See Also:
Three Young Men Run From Gas Station To Assist Elderly Couple As Cop Stands In Awe Of Kindness
Kind Teens Picked Up An Elderly Man Who Fell, And Then Walked Him Back Home
Kind 8-Yr-Old Asks Mom To Stop Car So He Can Help An Elderly Woman Up The Stairs