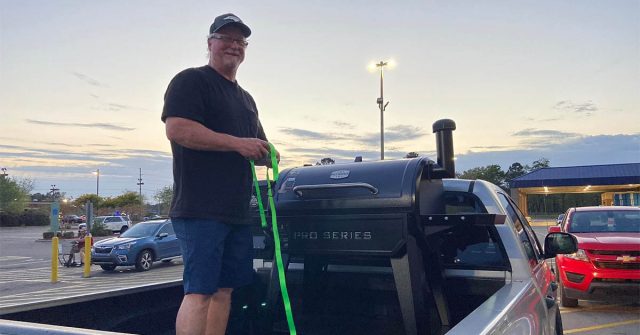 When a woman's surprise birthday gift for her husband wouldn't fit in her car, a kind couple offered and then drove it to her home for her.
Robyn Beliveau was shopping for her husband's 50th birthday gift and she found a lovely grill that she knew he would like. Yet after purchasing the grill, she realized that it would not fit into her vehicle.
She began discussing with the store manager possible options she might have, when a kind couple who was also shopping overheard her conversation and offered to help with their pickup truck.
"Humbled by a wonderful couple tonight," Robyn shared in a post online. "I was picking up my husband's surprise 50th birthday gift and it did not fit into my vehicle."
"This gentleman saw me discussing my options with the manager and offered to put it in his pickup and drive it back to our house."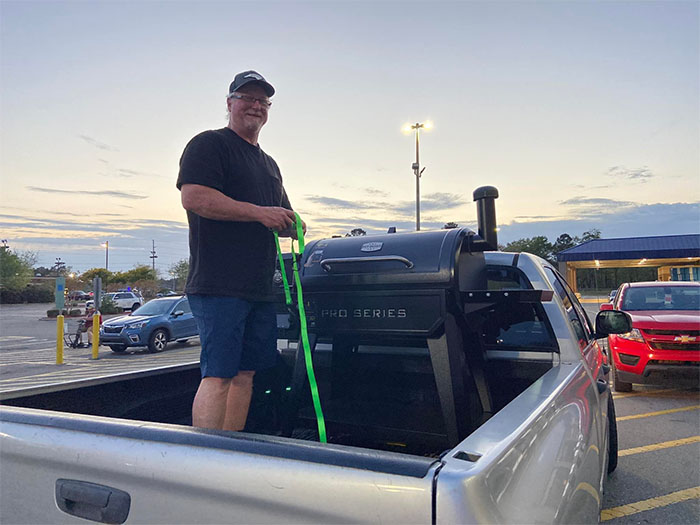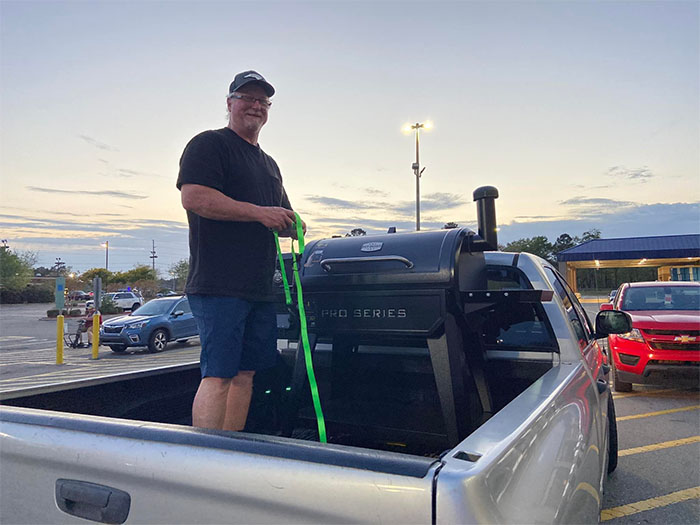 The kind man introduced Robyn to his wife and grandson, and gave her their phone number so that she would feel comfortable letting them help and deliver her grill.
"He introduced me to his wife and adorable grandson before giving me his cell number, all so I would feel comfortable having strangers take my purchase on their truck and follow me to my home. While speaking to his wife, we ran into someone we both knew and she raved about this couple as generous and warm-hearted people. I would most definitely agree. Beautiful souls."
Thousands of gentle hearts online have appreciated the couple's random act of ekindness for Robyn.
"What a great story to wake up to! There are good people in this world!" commented Phyllis B.
"They are making a difference in this world. Bless them. Kindness is everything," shared Patricia L.
"Love this, so nice to read something about kindness for a change. Angels among us," wrote Sar R.
"These are the stories that remind us of all the kindness that exists among us," commented Connie R.
You are Loved.
Related Compassion:
Anonymous Man Brought His Own Grill And 300lbs Of Chicken To Cook For Overworked First Responders
Kind Man Cooks And Brings More Than 100 Meals To The Homeless Each Day After Work
Hundreds Of Neighbors Line Road To Thank UPS Driver For His Deliveries During Pandemic
View this post on Instagram