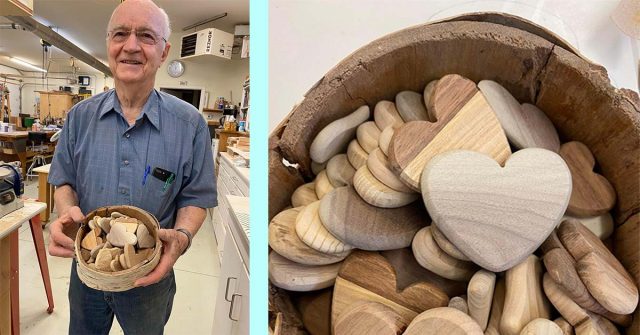 A kind elderly man makes sure every stranger he meets each day knows that they are loved.
Lanny Burrill is an 82-year-old grandpa living at the Riverview Retirement Community in Spokane, Washington, and a local utility company named Avista Utilities recently discovered the impact this one man's kindness has had on his community, and they shared it online.
Each day for the past 20 years, Lanny has used his woodworking skills to create beautiful little hearts made out of wood that fit in the palm of your hand. Then when he's at a store or walking down a street, he finds a stranger, walks up to them and gives them one of his hearts.
"I hope people feel that they are special and that they are loved," Lanny said.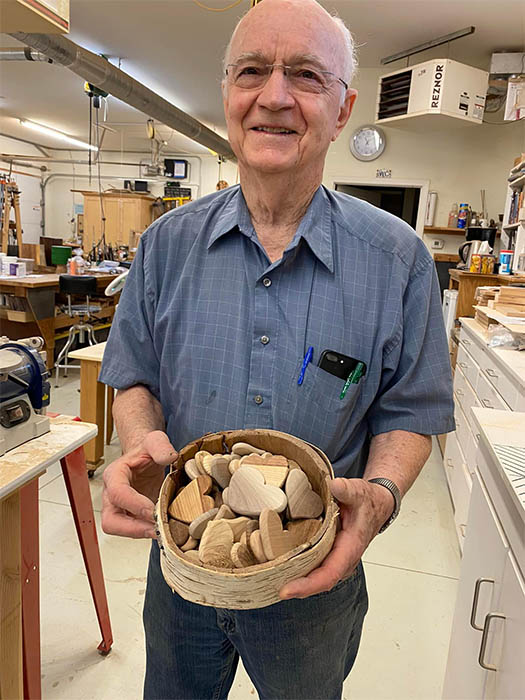 During the past two decades Lanny has made and given away thousands of hearts, and it all started when he first made one for his wife, and she loved it.
"I was in my basement and came across a pretty piece of wood, so I made a heart for my wife. She loved it, and so I made more," Lanny said.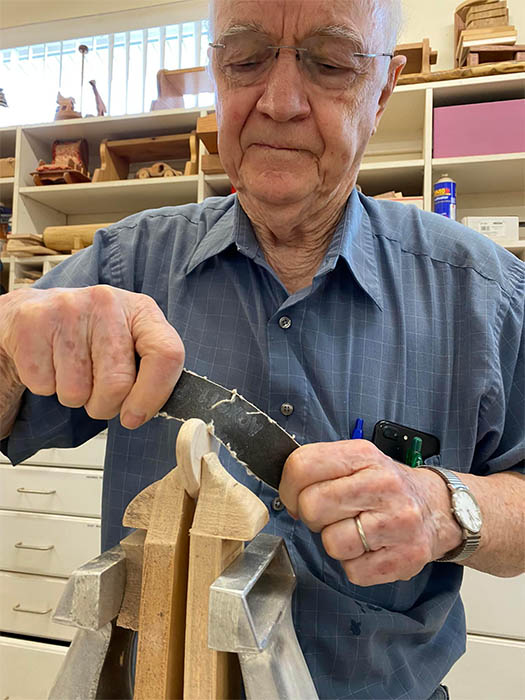 Lanny draws each heart on a piece of wood he finds, cuts it out, and then uses three different types of sandpaper to make it beautiful and silky smooth. Each heart takes around 20 minutes to make, and Lanny crafts around 1,500 hearts a year. He first began woodworking as a child growing up on a farm in Oregon, making popcorn bowls and truck racks to take their livestock to the fair. He now is using his skills to share kindness and compassion with strangers.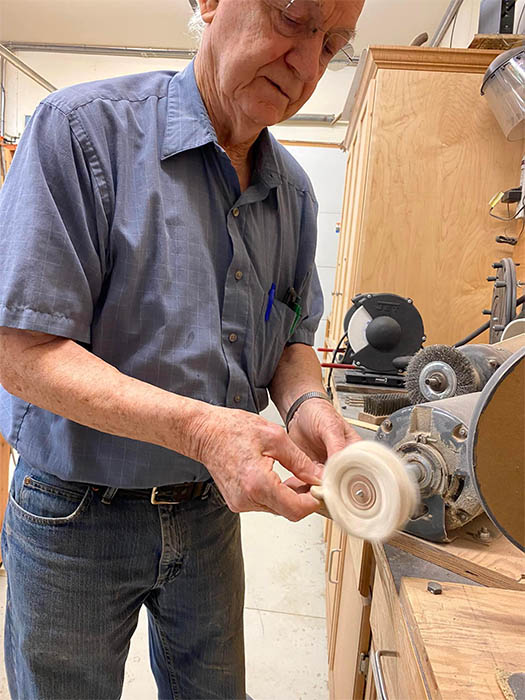 "I work hard to make sure everyone has a heart. Anyone, I come into contact with; a waitress, a store clerk, and little kids. I make sure their mom is okay with it, and I ask if they want a little heart," Lanny shared.
When he leaves the house each day, he always makes sure to bring a pocket full of hearts to bless those he comes in contact with. Lanny recently was in line at a Costco and handed a woman in the line a special heart marked with a knot.
"I gave it to her, and she had tears in her eyes. She told me, 'There's a hole in my heart from when my son died last year.'"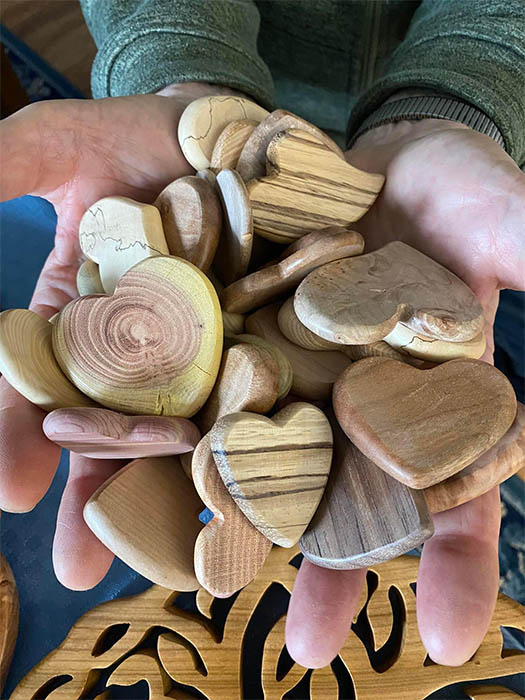 Lanny also travels to many local schools and donates hundreds of wooden hearts to each school's counseling office, so that when a child is having a tough time, counselors are able to bring out the heart collection and give them one to keep.
"Each counselor at the schools has stories to tell. One time a little boy came into a school counselor's office, unhappy, and they let him pick a heart. The grain of the wood looked like a man with arm's stretched out, and the boy said, 'it's got my angel on it,'" said Lanny.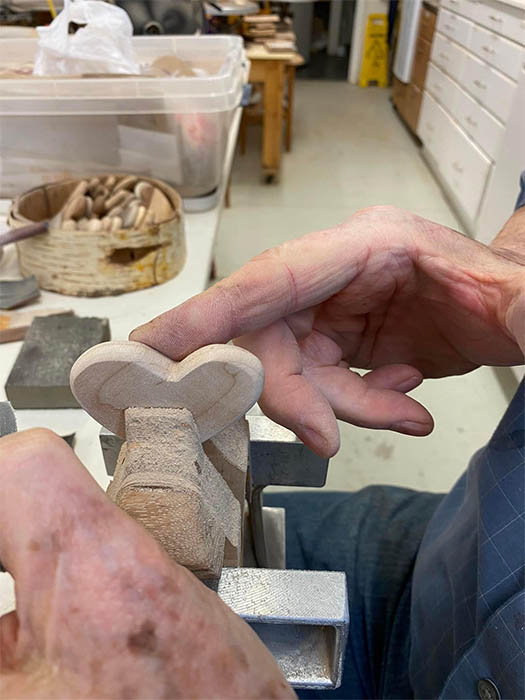 Hearing feedback from the counselors and strangers about how his hearts are helping others feel loved deeply moves Lanny, and it's what keeps him going.
"It's worth doing; it makes me feel like I need to keep going. There's an awful lot of people with broken hearts. It's not about me; it's all about the heart," said Lanny.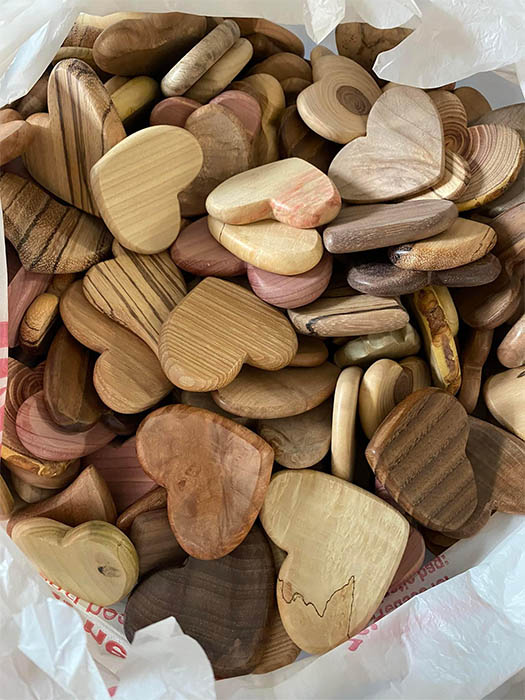 If you have some spare time each week, consider something beautiful and small you can do to share kindness with strangers you encounter each day. Like Lanny, your kindness may brighten hearts that you never knew needed hope or love.
You are Loved.
Post by @understanding_compassion

View on Threads
Related Compassion:
Kind Man Wanders Supermarkets Buying Groceries For Strangers Each Year
Kind Stranger Paid For Man's Groceries After His Card Was Declined, Was Invited Over For Family Dinner
Loving Husband Spends 2 Years Planting Thousands Of Flowers For His Blind Wife To Smell To Get Her Out Of Depression