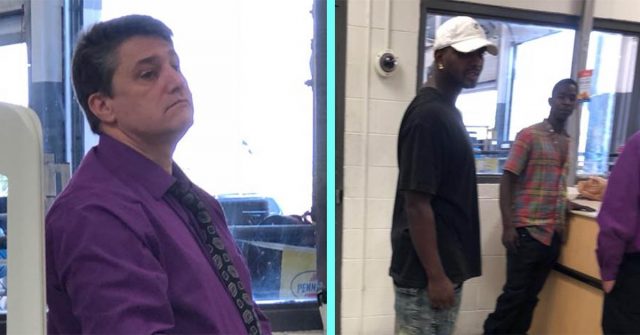 While Nikia Dixon waited at a Walmart auto shop in Antioch, Tennessee, she saw a kind stranger go out of his way to help two men who had been stranded on the side of the interstate.
"Thank you for restoring my faith in good people!" Nikia wrote in a post online. "This man truly blessed me this morning, while at Walmart Antioch location this man came in the auto service department with two young men who were traveling and stranded on the interstate with a flat tire."
Not only did the kind man pick up these two young men as they were in need of help, he patiently waited more than 45 minutes for them to find the tire they needed before driving them all the way back to their car and helping them put it on together.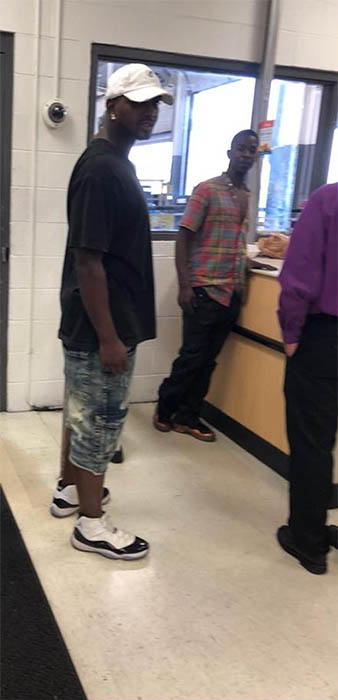 "He brought them in to get a new tire, waited at least 45 mins with them and then took them back to their vehicle to put on the tire! He didn't know them and he didn't care, he just wanted to help them ❤️❤️❤️❤️ "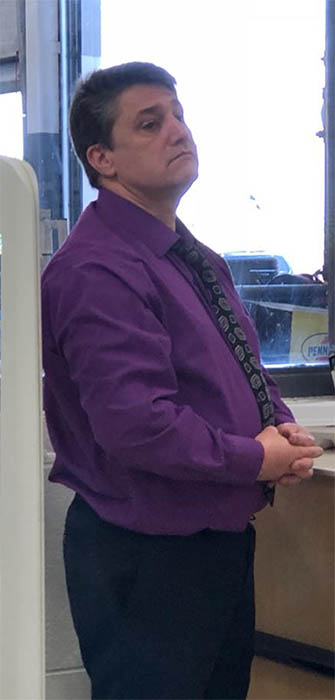 Nikki overheard him talking and he mentioned that his wife sometimes gets mad at him for regularly going out of his way to help people he doesn't know.
"I overheard him say that his wife gets mad at him for helping people, I hope this post gets shared 1 million times to show that his act of kindness is what is needed in this world today. I'm so over racism, hate crimes, violence in general… to see this was truly a blessing!"
Hundreds of thousands of hearts appreciated the kindness of this unknown man.
"Thank God for good ppl…." commented Ronni W.
"Beautiful Beautiful Beautiful. Thank you for helping," wrote Katrina D.
"It's hard to remember that we are all human, and that everyone doesn't mimic what they see. This person is a reminder that the hate and ignorance that have permeated our society is actually not normal. Much respect!" wrote L. Carr.
"He has a loving heart!" shared Laranza T.
"Bless him and I pray his wife knows the blessings she has because he's a giver," wrote Stephanie L.
"I think there's Angels among us, and he is one. God Bless you." shared Sheryl R.
"Yes this is how we should care for one another!! Hats off to such a nice humanitarian gentleman who saved the day???" wrote Donna S.
You are Loved.
See Also: Kind Restaurant Manager Came Outside And Fixed A Flat Tire For 96-Yr-Old Veteran
Please share kindness with others: when we share stories and examples of compassion and kindness, we inspire and encourage others to be kind and compassionate in their daily lives, making the world a better place for everyone.
View this post on Instagram