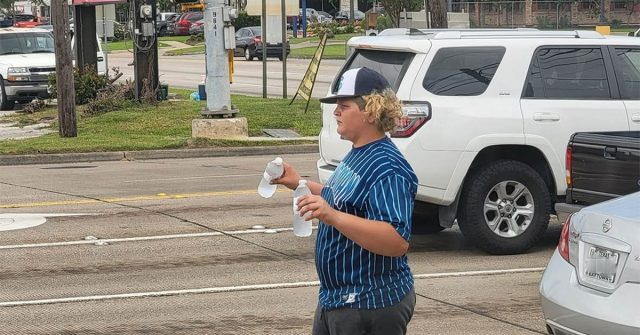 When a 13-year-old couldn't afford to join his baseball team for a series of tournaments, his kind neighbors showed up to make sure his fundraiser succeeded.
Grady Ferranti, a middle school student from La Porte, Texas, wanted to play in the upcoming youth world series baseball tournaments with his teammates. Their team would be traveling to Dallas and to College Station to compete.
Recently Grady's father had lost his job, so his family was unable to afford to send him, but the tournaments were an experience the young man didn't want to miss out on.
"My dad got laid off from his job, so it wasn't very easy. We were struggling. And it was harder for me to stay in sports, it was a struggle," Grady said. "It made me feel kind of sad, but I still had a little bit of faith."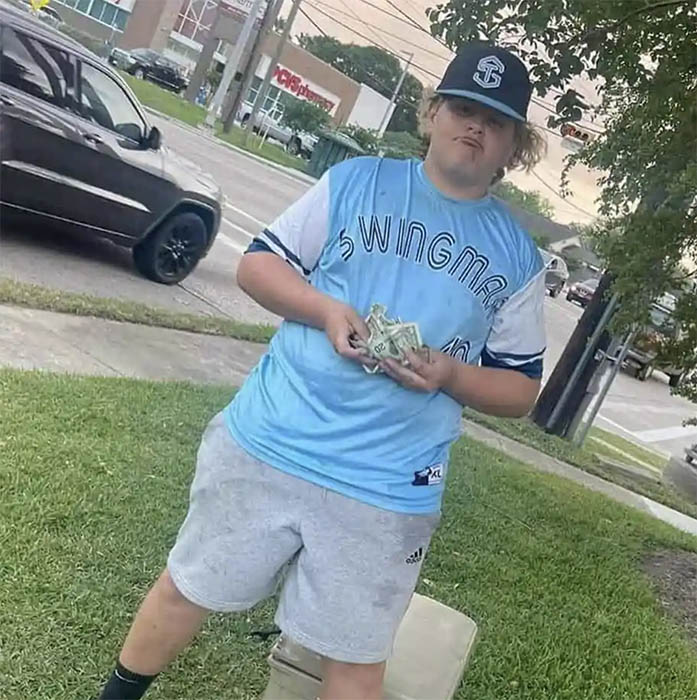 The 13-year-old was determined to play, so he and father discussed ways that he could raise some money to attend.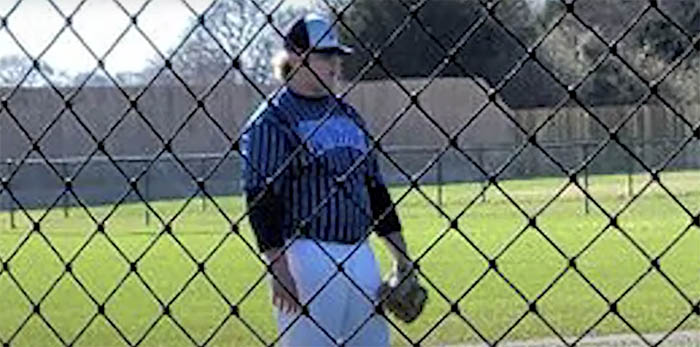 "It was just on a whim. I thought… we can make tamales [and] he can walk around the neighborhood to sell them. We can raise a couple hundred bucks. He one-upped me and wanted to sell waters as well," Grady's father, John Ferranti said.
They made some homemade tamales, and Grady brought them and a big cooler of iced waters to the intersection of Spencer and Underwood with a sign which read:
"Water $1.00 a Bottle For World Series Baseball. Fundraiser"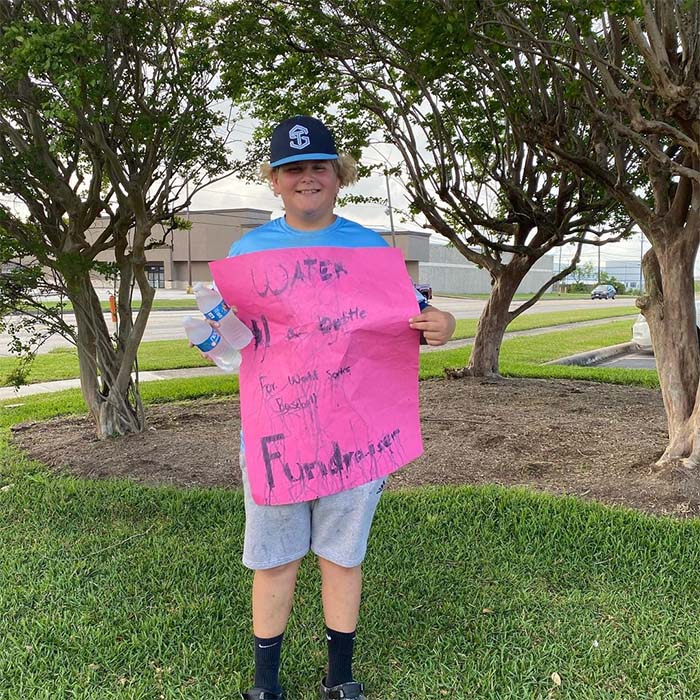 A teammate's mom, Amberly Dalton, heard about what Grady was doing and she stopped by to bring him a few extra cases of water. She took a photo of him and shared it online with the hope that others in their community would also stop by to help the young man.
"One of Madi's friends, Grady, is out there hustling by himself to raise money to go to the World Series with his baseball team. This is one of the most polite kids you will ever meet. Just dropped him a few more cases of water and some cash. If y'all are out and about, swing by Spencer and Underwood on the Walgreens side and grab a drink. He's smiling ear to ear!!"
"He's very appreciative and some of the people noticed that," Grady's father said.
A passerby noticed the teen selling waters and tamales to play baseball, and they shared another photo of Grady with a Facebook group, where it got a lot of attention.
"This boy is hustling! Selling water to go to Baseball World Series! Go Grady Ferranti!!! Corner of Spencer and Underwood…" the post read.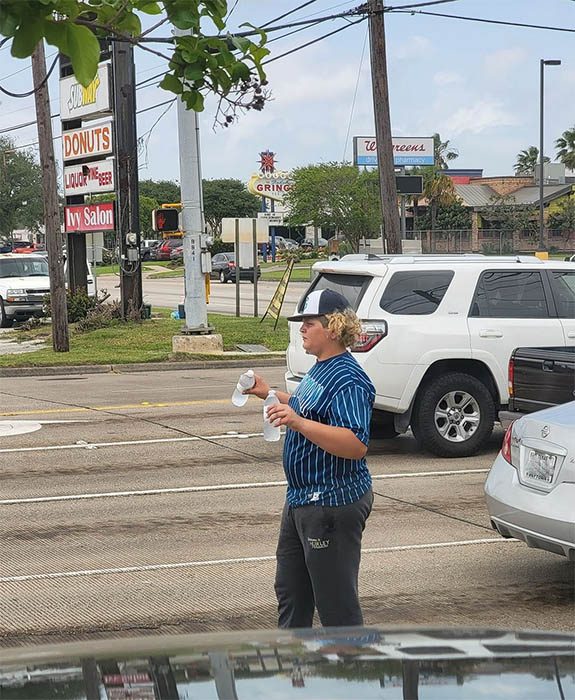 Many in Grady's community saw the post and drove over to his street corner fundraiser, and purchased everything that he had to sell. Many encouraged him and appreciated his cheerful attitude.
"You are doing a really good job. You are going places," one customer told him.
A teacher of Grady's also showed up to support their student.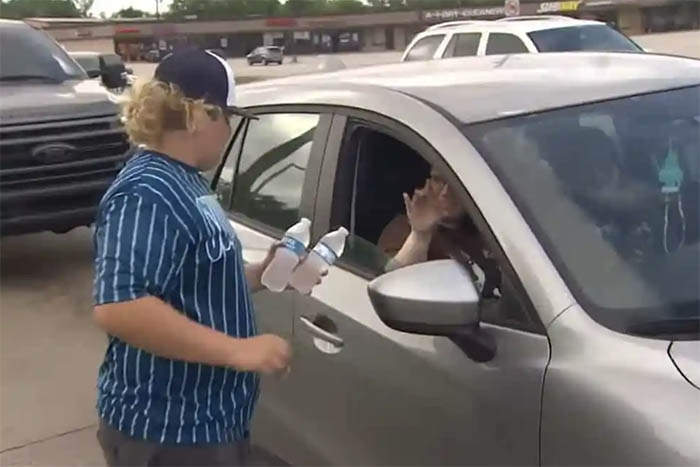 Grady ended up raising enough money to attend the baseball tournament with his teammates, and had some extra to get a few new pieces of baseball gear.
While Grady was a little nervous at first to do the street-corner fundraiser, he left feeling happy and that he had succeeded with the help of his community.
"It feels good… knowing they have my back. It's a great feeling," Grady said.
Watch this video of Grady's kind community coming together to help his fundraiser succeed:
You are Loved.
Related Compassion:
Kind Girl Used Her Allowance To Buy School Supplies For A Bullied Classmate Who Couldn't Afford Them
Young Sisters Raise $650,000 By Folding Origami And Donating It For Clean Water Wells Across The World
This Share-A-Meal Food Truck Gives Out 250 Free Hot Burritos To The Homeless Each Night