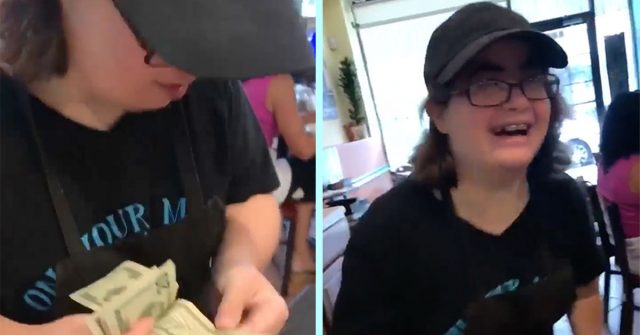 A kind stranger tipped their waitress with special needs $100 for doing a fantastic job.
The waitress, Jen, works at On Your Mark Cafe in New York, a cafe which provides jobs and job training for people with intellectual and developmental disabilities.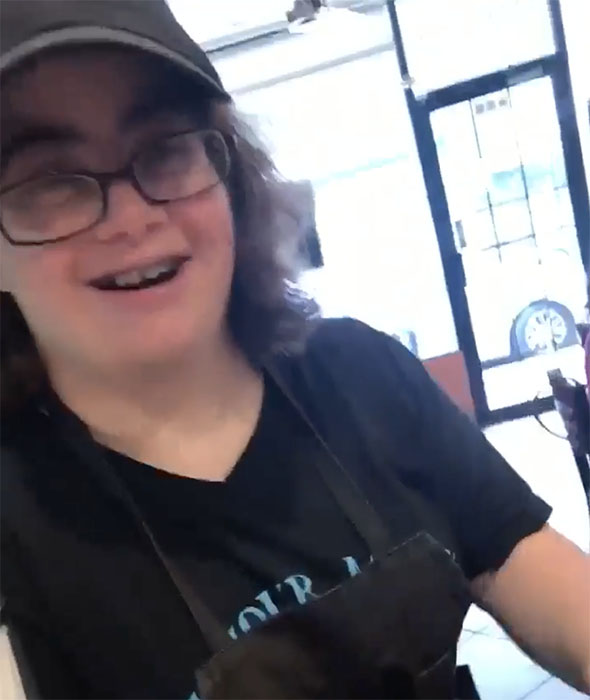 "The mission of On Your Mark is to provide innovative and comprehensive community-based service to people with intellectual and developmental disabilities across their lifespan," onyourmark.org explains. "We are committed to helping each individual experience the highest quality of life possible by providing person-centered programs that promote community and social inclusion, health and fitness, daily activity participation, independence, self-empowerment and productivity."
While Jen was waiting a table, she brought her customer their meal and drink and did a wonderful job taking care of them. Their total was $12, but after they left, Jen opened the receipt book to find $112 inside. Her kind customer had tipped her $100, and Jen was overjoyed.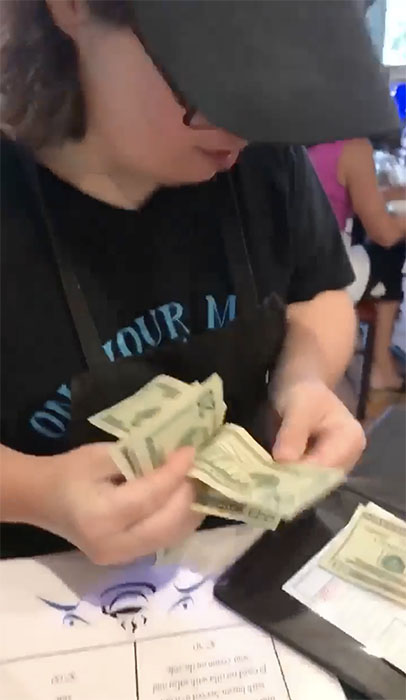 "Holy macaroni!" her manager, Nicole Jablonski, said while Jen and her counted the tip together.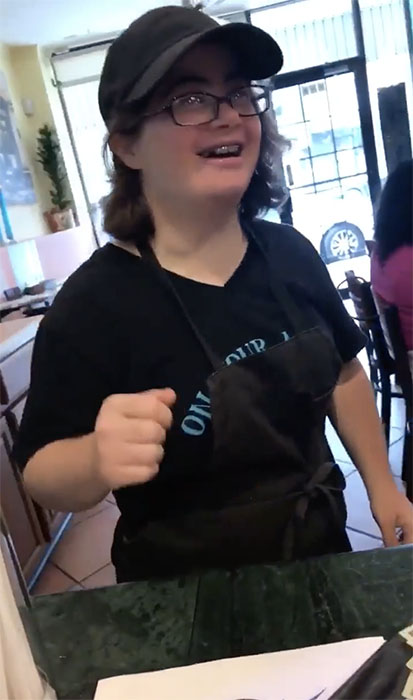 "Yeah!" Jen said with a big smile as her team high fived and encouraged her.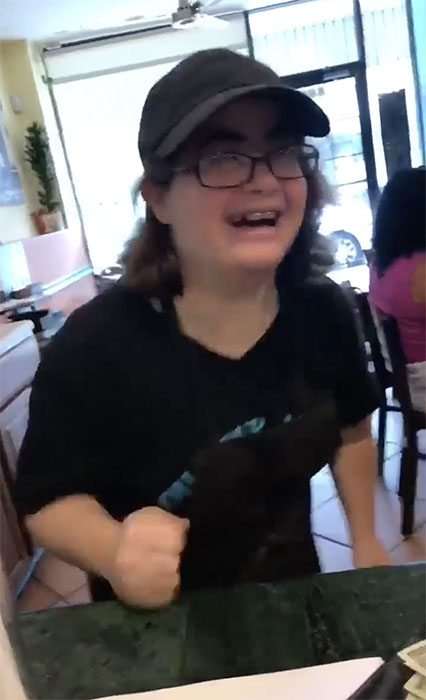 The On Your Mark Cafe was very proud of Jen and shared a short video of her with her tip online.
"What better way to work on money skills than counting a well earned and generous tip?! Our cafe staff was delighted to reap the benefits of providing such great service! #DayMade #SupportedEmployment #NotDisability #Ability" the post said.
Thousands of hearts online have appreciated Jen's wonderful attitude and her customer's kind heart.
"This is awesome," wrote Anna I.
"Excellent service today. Thank you!" wrote another.
"Well deserved!" commented Carol A.
Watch This Heartwarming Video of Jen Receiving her $100 tip:
You are Loved.
Subscribe for free to Understanding Compassion on YouTube and help us make the world a kinder place.
Related Compassion:
Kind Homeless Man Picks Up Young Girl With Down Syndrome: Their Singing Is Absolutely Beautiful
This Wonderful Coffee Shop Chain Is Run By People With Down Syndrome And Other Disabilities
Loving Single Dad Adopts Girl With Down Syndrome Rejected By 20 Families