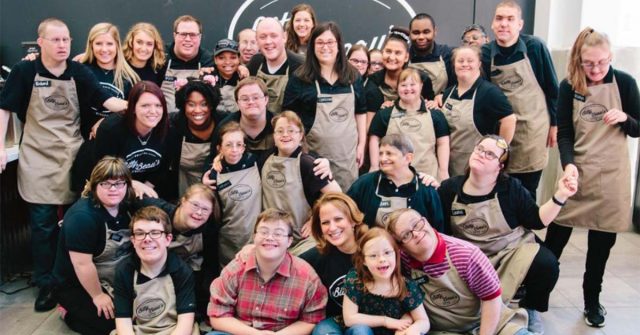 Bitty & Beau's Coffee chain is about more than just coffee; it's about inclusion and acceptance of people with intellectual and developmental disabilities.
Amy Wright married "Mr. Wright" 27 years ago, and their two youngest children, Bitty and Beau, have Down syndrome, which makes the Wrights feel like the "luckiest people on the planet." When the couple learned that more than 80% of adults with developmental and intellectual abilities are unable to find jobs, they decided to help make a difference. They opened their first coffee shop and named it after their children: Bitty & Beau's Coffee.
"It hit me… a coffee shop!" Amy says. "I realized it would be the perfect environment for bringing people together. Seeing the staff taking orders, serving coffee — they'd realize how capable they are."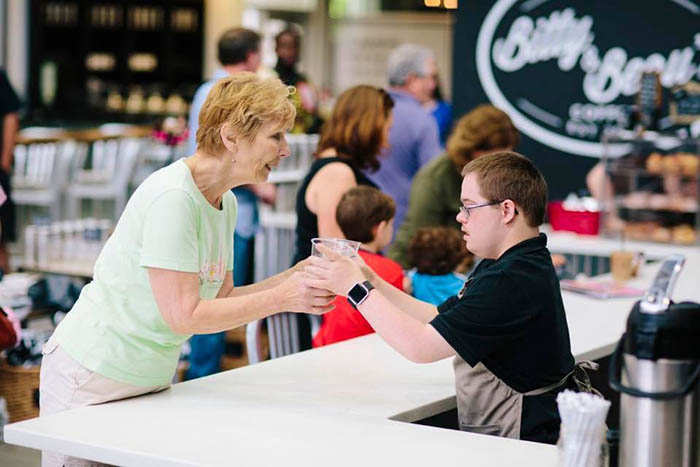 Bitty & Beau's website explains that the coffee shop is not about making money, but rather about making the world a better place for people with disabilities.
"As advocates for the value, inclusion and acceptance of people with intellectual and developmental disabilities, the Wrights have dedicated their lives to making the world a better place for their children and others living with disabilities."



Nearly the entire staff of Bitty & Beau's has an intellectual or developmental disability, such as Down syndrome, autism or cerebral palsy. For many, this is their first job, and this added confidence has created a beautifully joyful atmosphere.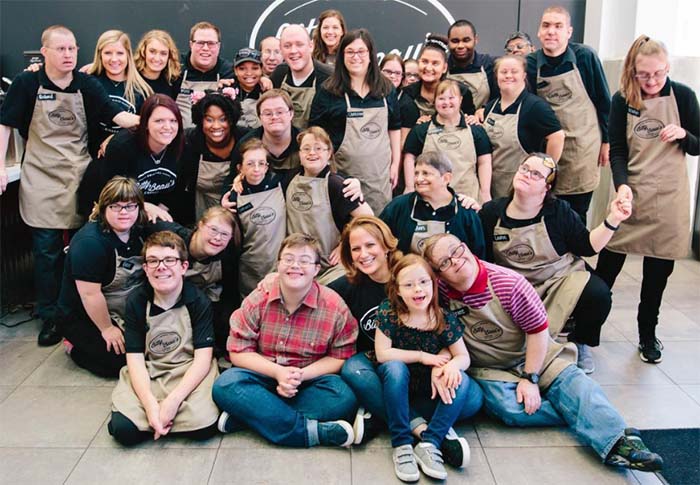 Their first location opened in 2016 in Wilmington, North Carolina, and it instantly attracted a large base of customers. Within six busy months they were able to relocate from a 500 square foot building to a 5,000 square foot building.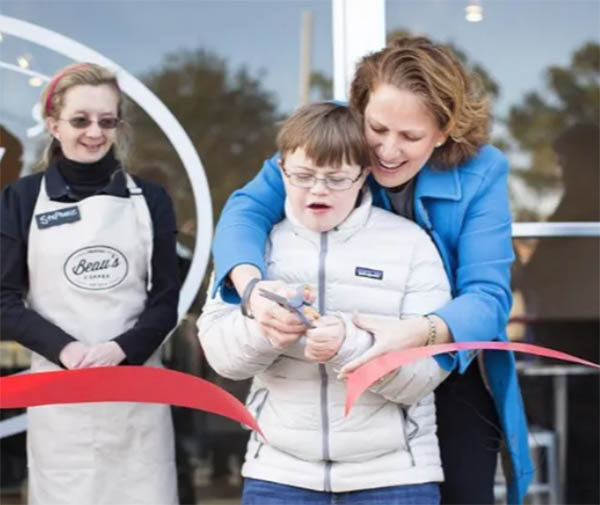 The original shop started with 19 employees and today is able to employ 40. The two managers working there both have degrees in special education and help create a positive working environment for everyone. The coffees and lattes are just as delicious and served just as quick as any other cafe you'll find.
"Our wait time is no longer than any of our competitors. They've all gotten really good at their jobs and step up if somebody else needs help," Amy said about their store's 40 employees.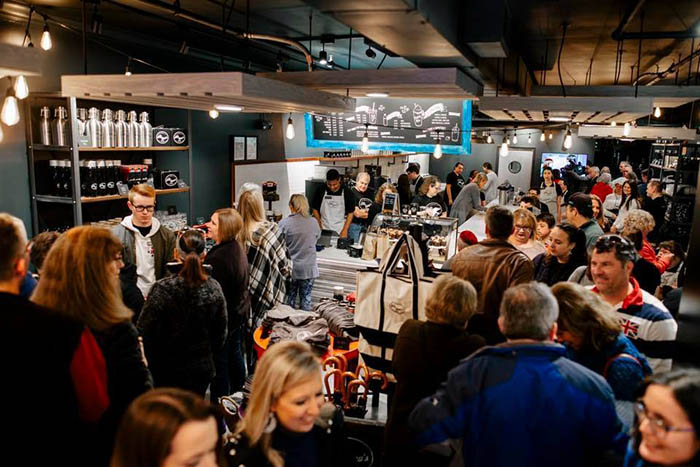 The second Bitty & Beau's Coffee opened in 2018 in Charleston, South Carolina, and has an amazing 80 employees.




"Creating this has given people a way to interact with people with disabilities that [they] never had before. This is a safe place where people can test the waters and realize how much more alike we are than different. And that's what it's all about," Amy says.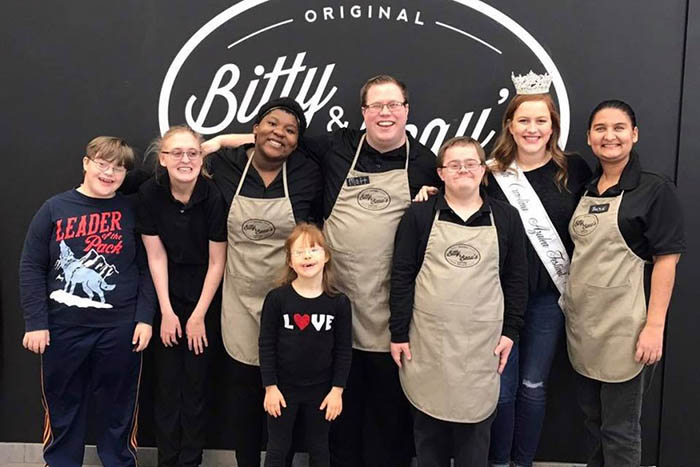 With four locations already up and running, their coffee chain is making a wonderful difference in the lives of hundreds of people with developmental disabilities.
In 2017, Amy won the CNN Hero of the Year Award for the compassionate work she is doing, and $100,000 was donated towards her cause. Their coffee also became the official coffee for the Rachel Ray Show in 2018.
Amy hopes that their example will inspire other business to hire people with disabilities.
"Our hope is that other businesses will see our success and realize the importance and benefit of hiring people with intellectual disabilities. When other businesses begin to hire people with intellectual and developmental disabilities, this will truly affect the unemployment epidemic."
The smiles on both the employee's and the customer's faces when ordering coffee at Bitty & Beau's is just priceless. Keep up the wonderful work.
You are Loved.
See Also: Outstanding McDonalds Employee With Down Syndrome Retires After 32 Years
View this post on Instagram