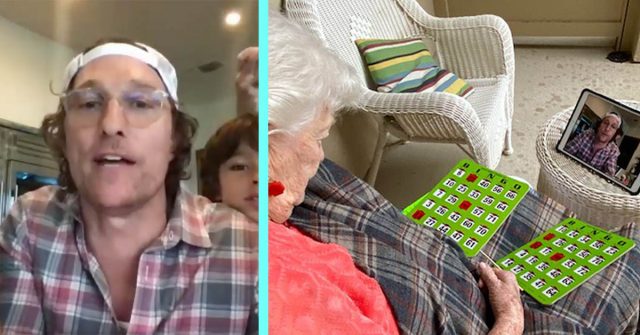 Matthew McConaughey and his family decided to spread some cheer to lonely seniors living in isolation by hosting a virtual bingo game for them.
"We've got an I-24, I-24, Ohhhhhh!," Matthew exclaimed during the game. "Richard Black just waving a hammer up high! We've got Charles King in the iPad up high! We've got two winners!"
Matthew hosted the bingo game with his wife, mother and children for the Enclave at Round Rock Senior Living Facility in Round Rock, Texas.




"Thank you to Matthew, his wife Camila, and his mom Kay for hosting our residents for a few rounds of virtual bingo," the facility wrote. "Our residents had a great time playing and they loved talking with Matthew about his family heritage and his favorite drink."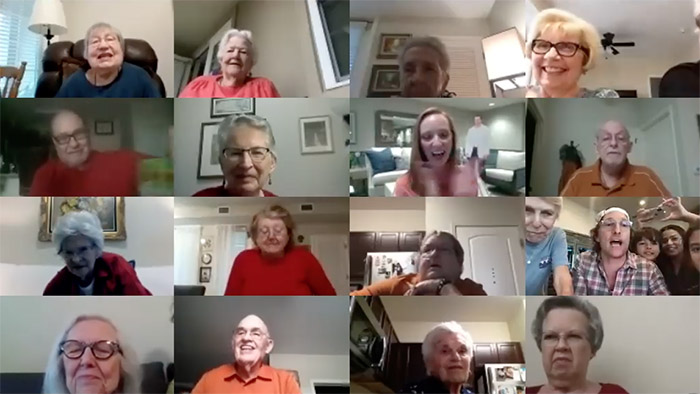 "During a time when we are all working to make lemonade out of lemons, we are so humbled that Matthew took the time to play our favorite game with us."
Many at risk residents of senior living facilities have been under high stress due to the coronavirus pandemic, so to have a game night, especially one hosted by Matthew McConaughey, was a wish come true.
"This was a wish come true," said Molly Nedley, a sales director at the facility. "The residents absolutely loved seeing Matthew and his family and enjoyed hearing him talk about what he's doing to get through this crisis. It gave them hope and was the boost that they needed to get through this lonely, challenging time."
"The generosity and kindness Matthew McConaughey and his family showed our residents was beautiful," said William Swearingen who also works for the facility. "But more importantly, we were gifted with a humble message from his heart, and for that, we will be forever grateful."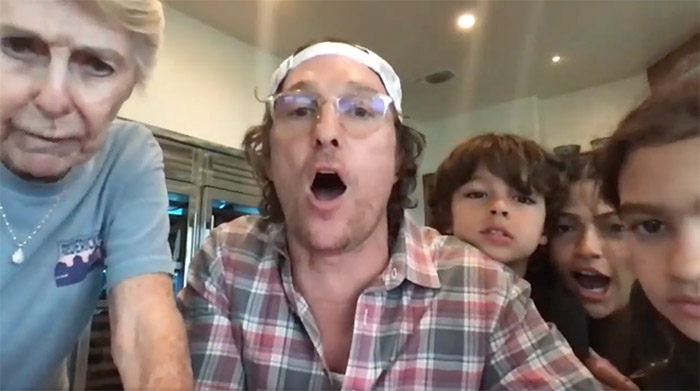 Matthew highlighted the importance of showing kindness during the pandemic in a post online:
"[Show] fairness, kindness, accountability, resilience, respect, courage" and "make some lemonade out of this lemon that we're in the middle of … so we can "turn this red light into a green light," Matthew wrote.
Watch this adorable clip of Matthew's bingo game with residents:
You are Loved.