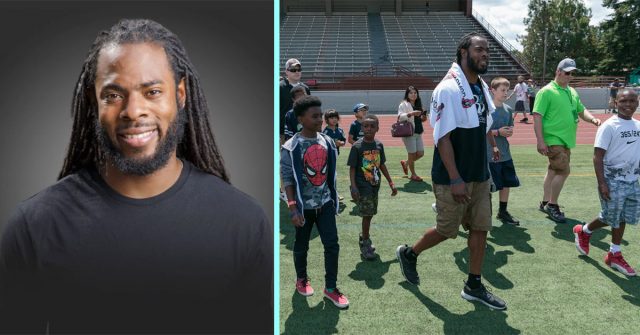 San Francisco 49ers cornerback Richard Sherman is making it his personal mission to support disadvantaged students across America.
Just a day after being named the Week 11 Community MVP by the National Football League Players Association (NFLPA), Richard made a generous donation to Cabrillo Middle School in Santa Clara, California, to clear the school's entire cafeteria unpaid lunch debt.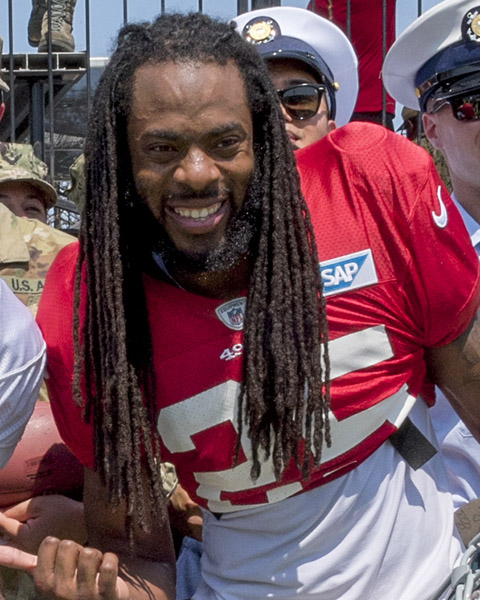 "It's the most generous thing to happen for these kids, there's plenty in need and he didn't neglect them, it was the perfect way to give back and help them," Principal Stan Garber said. "It was the kindest most generous gesture."



Each week during the regular season, the NFLPA Community MVP program recognizes one player who demonstrates a commitment to making a positive impact in his community. Richard received this award for the compassionate charity work he's done with his foundation, Blanket Coverage, who through numerous avenues helps students and the homeless.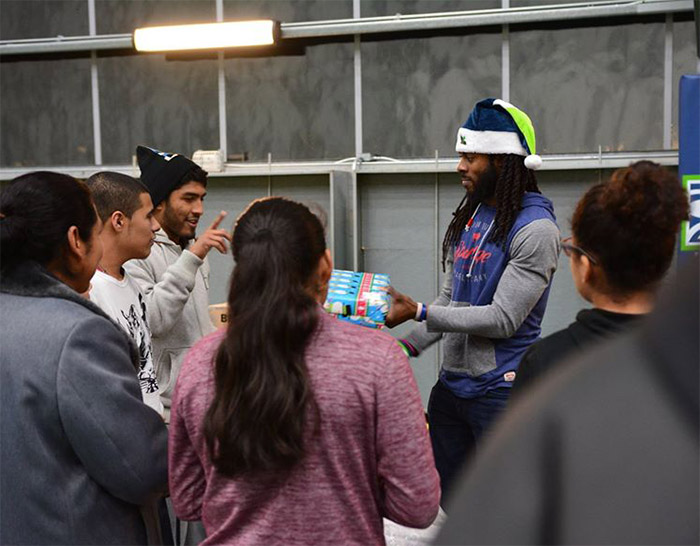 Richard donated $20,000 to the Tacoma Public Schools in Tacoma, Washington, to clear their student cafeteria debt, and followed it up by writing another check for $7,491.27 to clear Cabrillo Middle School's student lunch debt.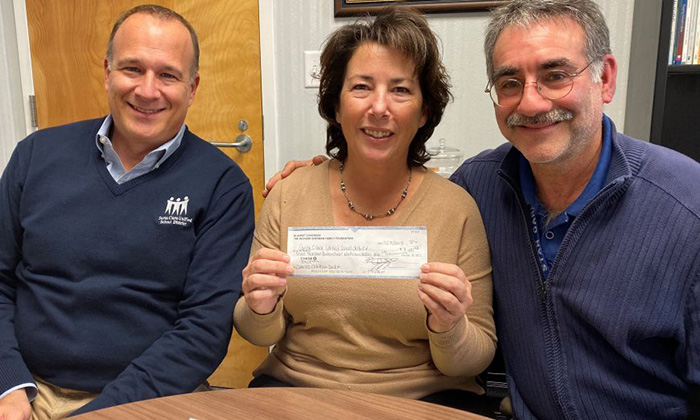 Blanket Coverage, the Richard Sherman Family Foundation, was formed in 2013 by Richard to provide students in low-income communities with school supplies and clothing so that they can reduce their stress and more adequately achieve their goals.




"We have found that eliminating student lunch debt is one way to help assist students and their families in relieving some of the stress that comes with attending school on a daily basis. The last thing any child should have to worry about is being able to afford eating breakfast and lunch at school; we aim to do our part in eliminating that obstacle," Blanket Coverage said in a letter accompanying the donation.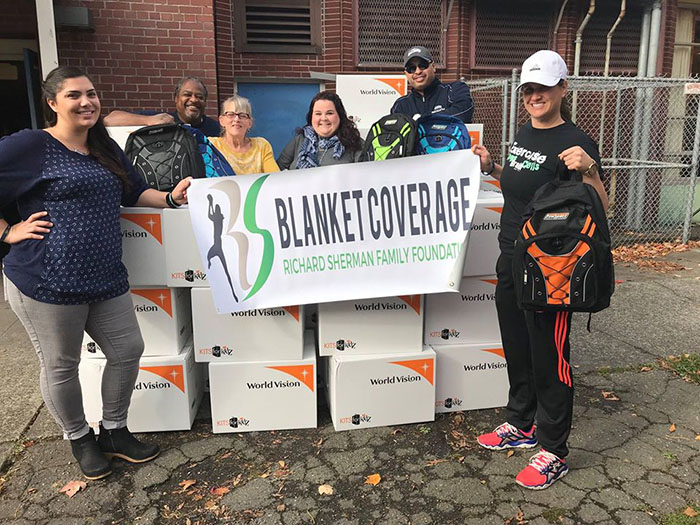 Since forming Blanket Coverage, Richard has made it his mission to provide school supplies for students across America. The foundation has raised more than $1.5 million since its inception and has helped more than 70,000 teachers and volunteers provide low-income students with free school supplies and free clothing. Richard also visits elementary and high schools, speaking to students on the great importance of making the world a better place than how they found it.
Getting enough food is something that children should not have to worry about, don't you agree? Yet many children and students across America go to sleep hungry each night. When a child's family can't pay for their lunch, many public schools will allow the students to carry a lunch debt to be paid at a later time. Yet the menu they are allowed to choose from is often very limited, and when a child is regularly seen by their peers with the "school debt lunch," children can experience shame, feel extra-sensitive and can feel not good enough in general.
The the added stress of schools trying to collect money from students and their parents can make it even more difficult for the children. This is why programs like Richard's are so important for so many thousands of children going to school today.



During the past several years, Richard and his Blanket Coverage team have donated more than 15,000 backpacks to students in low-income schools. They've provided more than 7,100 care packages for the homeless, given away $500 gift cards to dozens of low-income families, and have "adopted" and provided for more than 160 families during the holidays. Richard also regularly visits local homeless shelters where he donates hundreds of new weatherproof backpacks for those sleeping rough; to help them keep the little that they own dry. Each high-quality backpack is filled with toiletries and other everyday useful items.
Richard's kind heart also recently replenished the food supplies at three separate food banks after hearing that they were about to run out of food.
"When we heard the food bank was experiencing a food shortage, we knew we had to step in and do something. It has been incredible to see how our donation has sparked a big movement and has driven others to donate as well.  No child should ever go hungry," Richard said.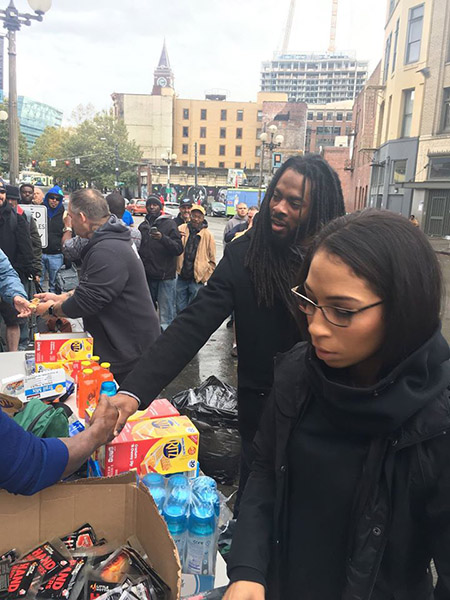 Richard Sherman is using his success to share love and kindness with those who need it the most; proving that he is indeed an MVP both on and off the field.
Please share this good news with others: when we share stories and examples of compassion and kindness, we inspire and encourage others to be kind and compassionate in their daily lives, making the world a better place for everyone.
You are Loved.
See Also: Kind NFL Player Donates More Than 170 Down Payments On New Homes For Struggling Single Mothers