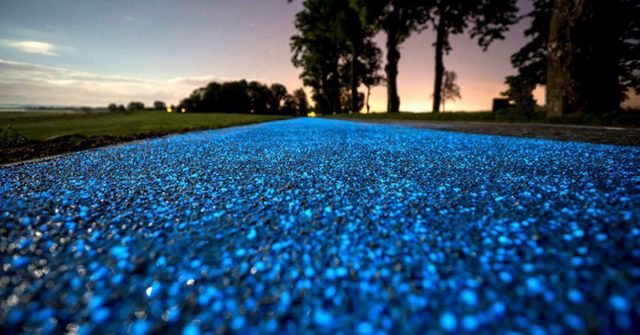 Bicycle enthusiasts will definitely love trailing along this beautifully illuminated bike path in Poland, which unveils its mesmerizing bright blue glow at night.
In the rural town of Lidzbark Warminski you can find a unique biking path which glows bright blue throughout the night. Charging by day via the sun, the special trail is a new addition to a larger recreation path that leads up to Wielochowskie Lake. The lovely path was Designed by the European engineering company TPA sp. z o.o, whose goal is to help prevent bicycle and pedestrian accidents.




The pavement contains synthetic particles called luminophores which absorb energy from the sun, and then release that energy at night by emitting light for up to 10 hours.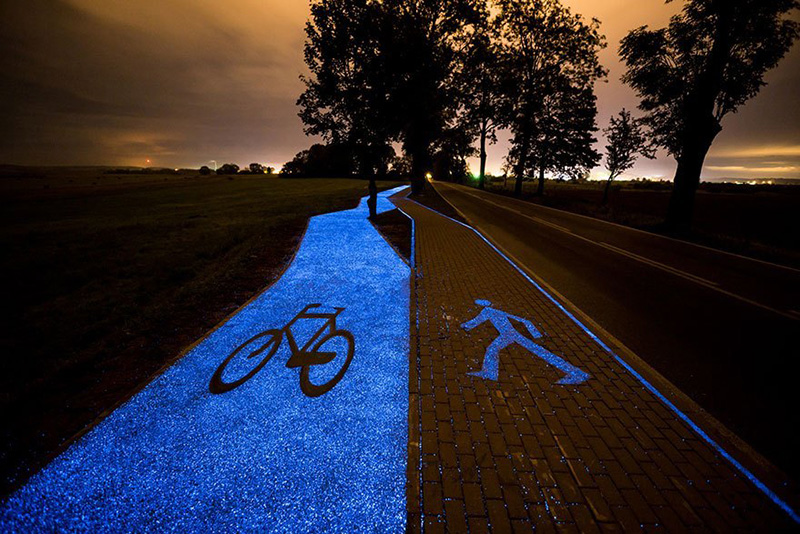 TPA's President Igor Ruttmar explains;
"The material we used for the track gives light for over ten hours. That means the road can radiate throughout the whole night and re-accumulate light the following day."
While this section of the biking trail is very beautiful, it is also serving a bigger purpose of keeping bicyclists and pedestrians safe at night. Its use of 100% solar energy also makes the trail environmentally friendly.
"We hope that the glowing bicycle path will help prevent bicycle and pedestrian accidents at night," Igor explains. "It's a problem here in Poland, especially in the areas farther from the cities that are darker and more invisible in the night."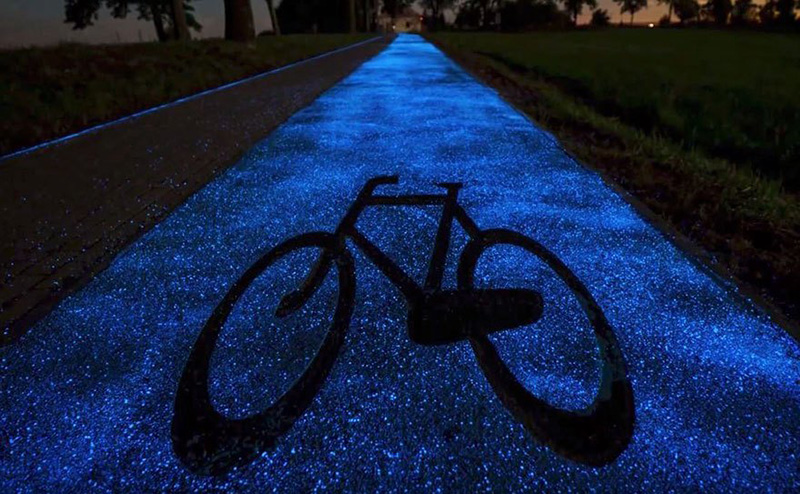 The lane's bright blue color was chosen to complement the surrounding lush scenery.




"It illuminates a very bright blue, which is gorgeous against the dark forest and river at night. The glow is a very nice complement to the area's beautiful nature, lakes, small hills, and countryside," Igor said.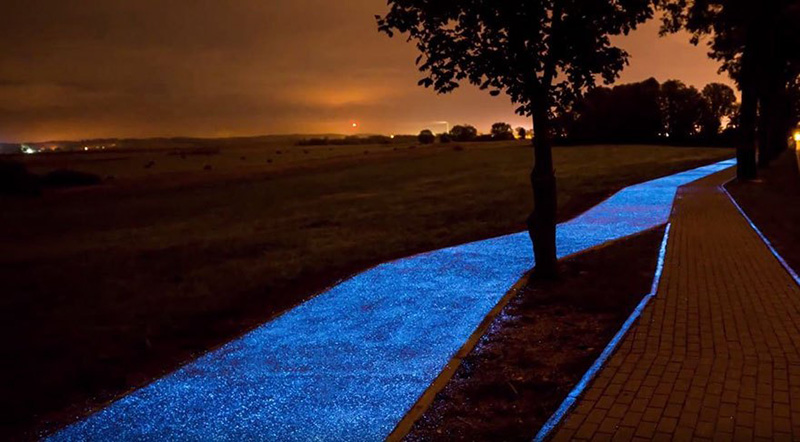 For now, only 328 feet of the bike path is illuminated at night, but after this testing phase they are hoping to expand the project.
See Also: These Two Kind Friends Walked From Mexico To Canada And Picked Up Every Piece Of Litter Along Their Way
"We want to test out this short section. See how it endures the winter and then create a plan to make it longer," said Igor.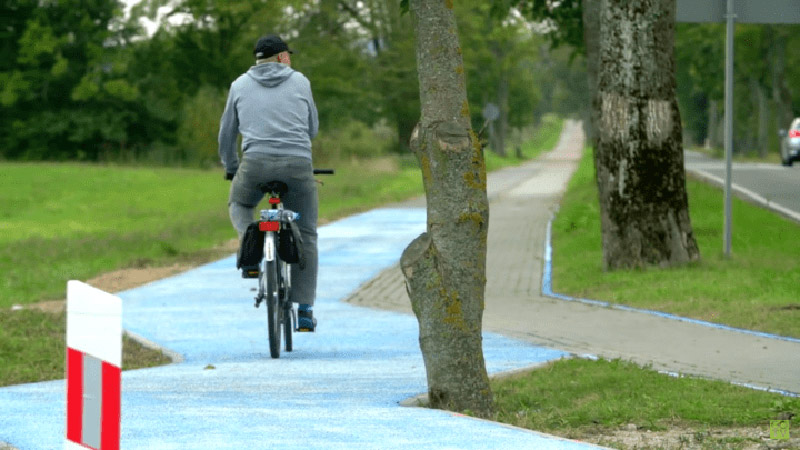 A few other European countries have been experimenting with this idea as well, but have yet to find a solution as environmentally friendly as TPA's bike lane. A Dutch designer created a "Starry Night" bike trail in the town of Eindhoven in 2014, which was home for several years to the famous artist Van Gogh.
In 2013, at Christ's Pieces Park in Cambridge, England, a U.K. based company called Pro-Teq Surfacing sprayed glow-in-the-dark coating called "Starpath" on 1,614 square feet of a path to illuminate it at night.
Europe is definitely a beautiful area to cycle, and it looks like biking enthusiasts can look forward to many illuminated journeys to come.
Here is a local video of Poland's beautiful blue glowing bike trail:
You are Loved.
See Also: Grandma's Packing Abs! 82-Years-Young Ernestine Shepherd Is The World's Oldest Female Bodybuilder