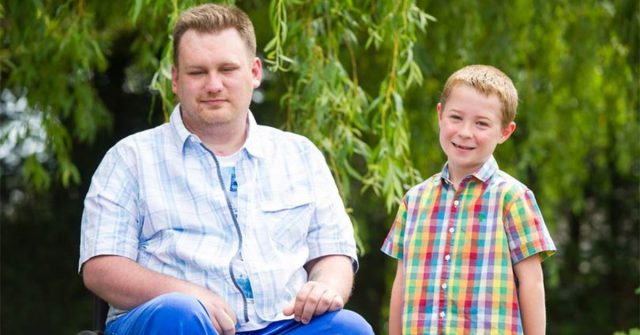 When Daniel Black read about a child who couldn't walk and was trying to raise thousands of pounds for a life-changing surgery, he decided to donate the money he'd raised for his own surgery to instead help this five year old boy.
Dan had been hit by a car when biking to work, which left him paralyzed from the chest down and with only one functioning arm. Doctors told him that his only hope of walking again would be through an experimental stem cell treatment. The treatment was costly, so Dan set out to raise enough money for it with the hope that he could one day be able to walk again.
"I couldn't believe what happened to me," Dan said. "I'm not sure I'll ever come to terms with it. Every day I'd research treatments on the internet and raise money so I could pay for an operation to help me walk again."
After four years of raising funds, Dan had gathered £22,000. But one day he read a story in his local Chepstow, Wales, newspaper, and it deeply touched his heart. The article was about five year old Brecon Vaughan, a boy with cerebral palsy who was unable to walk without a walking frame and who usually just used a wheelchair to get around. A donation had been setup for Brecon to fund an operation that might one day help him walk on his own.




"My mum saw Brecon and showed me the article because he lives really near us," Dan said. "Straight away I donated £1,000 of my own money to his JustGiving site."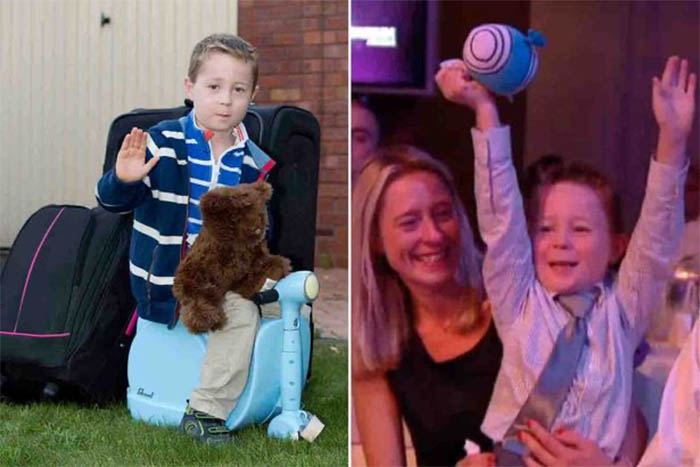 "But when I stopped to think some more about it, I realized I could give him the money I'd raised for myself because his treatment had a better chance of success. For me, things are not getting better soon. I wanted to help someone whose life could get better."
Dan then donated the entire £22,000 he'd spent four years collecting for his own treatment to help this young boy who was just starting his life.
"I'd had 22 years of walking before my accident whereas Brecon had never known what it was like even for 22 seconds," said Dan, 27.
After learning about the donation and about Dan's own personal story, Brecon's family was both grateful and in disbelief.
"They kept asking, 'Are you sure? Are you sure?' Of course I was. I wouldn't joke about the possibility of walking again," Dan said.
"To me it wasn't a big thing to give the money to him. If more people did that sort of thing the world would be a much nicer place."
Brecon's family had raised £11,000 towards the £60,000 cost of the surgery, and Dan's donation put them more than half of the way there.
"Brecon would always say he wanted to be like his friends and do what they do, play tag and run around," said his 47-year-old mom Ann. "Without his walker he had no control. He'd pick up speed, lurch forward, and fall over."
"He just said 'I'm sick of people staring and being different,'" Ann explained.



The news reported on Dan's generous donation, and the public donated to fund the rest of the cost of Brecon's surgery. Brecon got his treatment and worked hard to walk without the use of a walker. Today, he is able to walk on his own.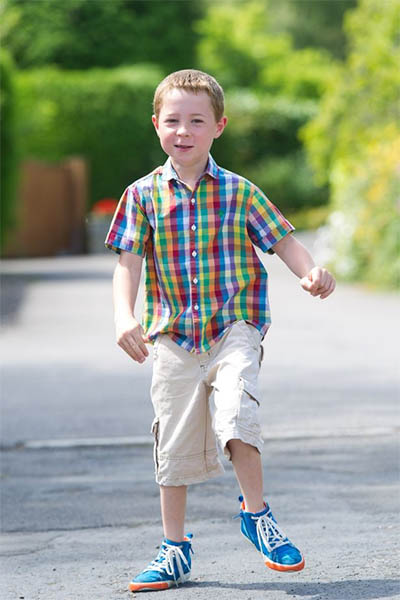 "It was emotional. He just pushed away his walking device and wasn't going to have it any more. I take my hat off to him that he's as strong-willed as he is," said Brecon's dad, Rob.
"He's definitely a happier boy for it," Brecon's mom shared. "He was always happy but now he's got this added enthusiasm for wanting to do more. At sports day this year we asked if he wanted any help and he said no. So he started at a different starting point but just the fact he was running and crossed the finishing without any interference from anybody else was incredible. The cheer from everybody there was amazing. For other people it's just normal but these little things for us are huge."
Brecon's family is deeply grateful to Dan for helping their child be able to walk on his own.
"What Dan has done is brilliant," Brecon's dad said. "How do you even start saying thank you for something like that?"
"Dan's amazing. He's given Brecon a chance of being a child. Before he wasn't… he had to sit back… missing out," Brecon's mom said.
"Dan's great big gesture has allowed him to enjoy life so much more and we can't thank him enough."
Dan is truly happy to see Brecon walking on his own as well.
"It's amazing news," said Dan. "When I first met Brecon I knew I was doing the right thing. He's a very special boy. I'll be following his journey all the way, but I know his story will have a happy ending. It has to."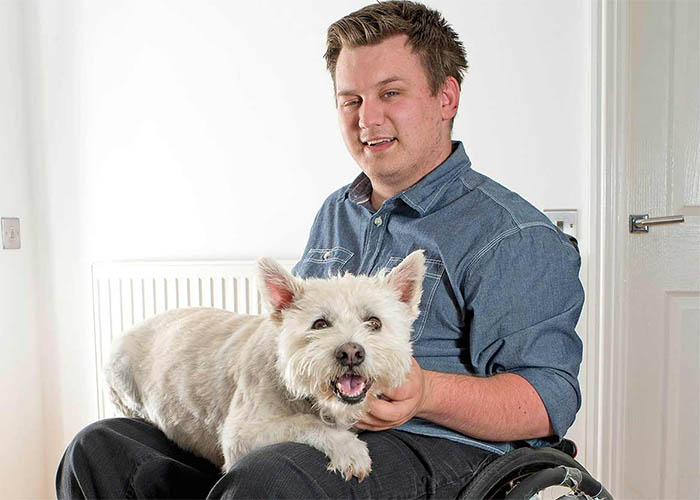 You are Loved.
See Also: Kind Student Worked P/T For 2 Years To Buy His Struggling Disabled Friend An Electric Wheelchair
View this post on Instagram