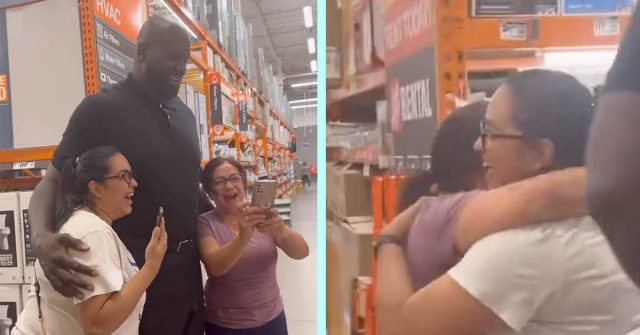 Shaquille O'Neal surprised two strangers, a mother and her daughter, who were shopping for a washer and dryer by paying for both of their new appliances.
Shaq was on a break from filming a new music video, and as he was walking through a store he noticed a woman and her daughter get excited as they recognized the NBA legend.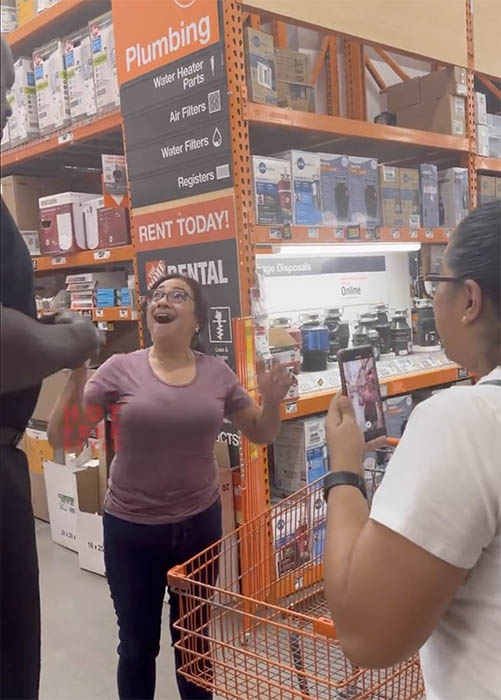 "Nice to meet you!" the daughter said as Shaq smiled and shook her hand.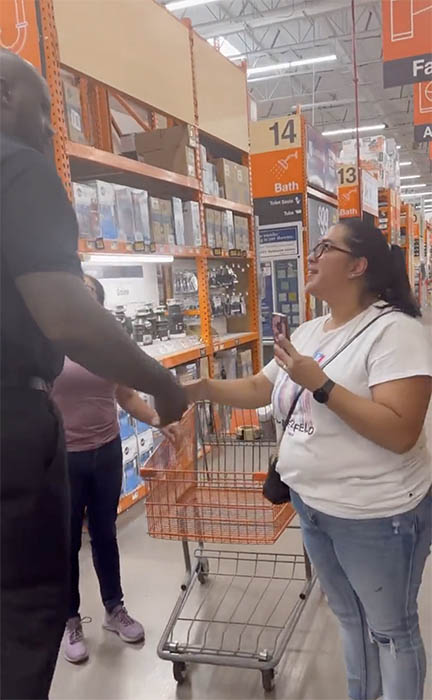 "What are you buying?" Shaq asked.
The daughter explained that they were buying a washer and dryer, and Shaquille's kind and generous heart instantly responded.
"We are buying a washer and dryer," she explained.
"Okay I'm going to pay for it," Shaq instantly replied.
"Really!? Oh my God… Mommy!!!" the daughter said as she turned towards her mom.
The mother and daughter were both surprised by Shaq's kind and generous gesture. They thanked him profusely and hugged each other while Shaq watched them with a smile.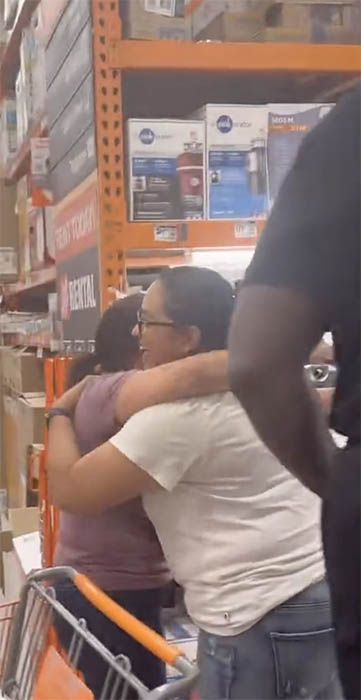 "Bless you, bless you, bless you…" the mother said Shaq.
The three took a few selfies with each other and then Shaq paid for their items.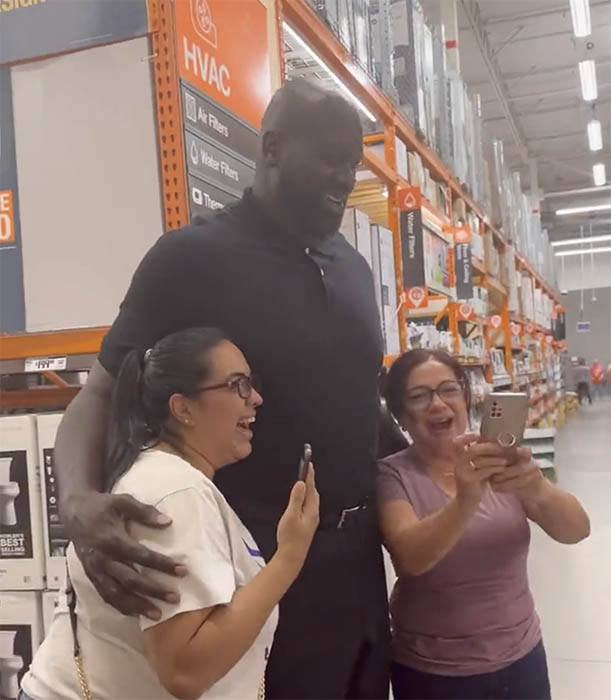 Shaq, who is known for his random acts of kindness and for being deeply generous, has shared how he tries every day to do something kind for a stranger.
"I try to make every day a meaningful moment," he said. "My favorite thing to do is when I'm in Best Buy, Walmart, if I see a kid, get them something that I see he's looking at. Oh, like yesterday, I saw a couple of kids. I bought a couple bikes, a couple more scooters."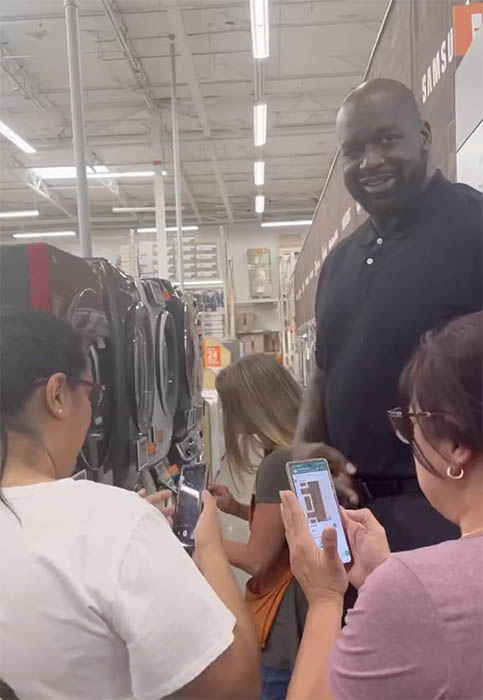 While Shaq stands at 7 feet tall, his heart is definitely the biggest thing about him.
Watch this heartwarming video of Shaq surprising a mother and her daughter by paying for their new washer and dryer:
Shaq went to Home Depot and bought this family a washer and dryer 💪 pic.twitter.com/m86MSnWQu8

— NBACentral (@TheDunkCentral) June 14, 2023
You are Loved.
Subscribe for free to Understanding Compassion on YouTube and help us make the world a kinder place.
Related Compassion:
Shaq Overheard Shy Young Man Worrying About His Budget For Engagement Ring, So He Purchased It For Him