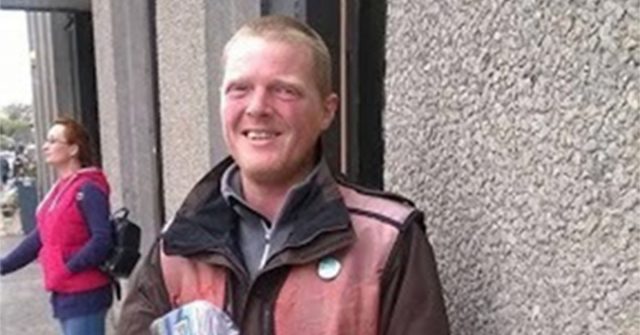 When Joe Wilson went to pay for his regular weekend breakfast, the cashier told him it had already been paid for, by a kind homeless man.
Joe is an educational assessor in Glasgow, UK, and for the past two years, every Saturday he heads to a cafe called Old Salty's to get some breakfast. On his way, he always stops for a chat with a friendly homeless man named Daniel who sells the Big Issue magazine outside.
Daniel became homeless after losing his job as a chef, and he now sleeps rough while selling magazines in order to get by. The two have an enjoyable chat every Saturday, Joe gives Daniel a few quid, and he then returns to also give him a hot cup of coffee to help him stay warm.
"This is Daniel. He sells the Big Issue outside Hillhead library," Joe said. "Each week, I stop and have a chat, give him a couple of quid, if I have it, and buy him a coffee from the place I go to for breakfast. Then, when I finish my breakfast I'll usually take him over another coffee and pay for a few in advance (or suspended, as some folk call them) so he can get warmed up when it gets chilly."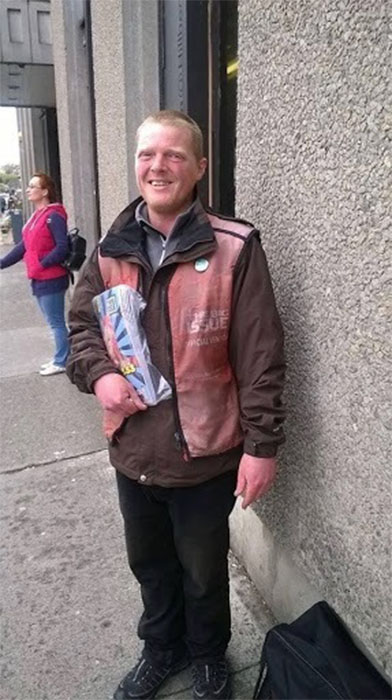 Yet this particular day when Joe went to buy his breakfast, the girl at the register told him that it had already been paid for.
"Today, I did the same as usual but when I went to pay for my breakfast, the girl in the cafe told me it had already been paid for……..by Daniel. He'd won £20 on a scratch card and decided he was going to treat me for a wee change."
As Joe, still surprised by Daniel's kindness, went to bring him his regular coffee, Daniel was beaming with happiness.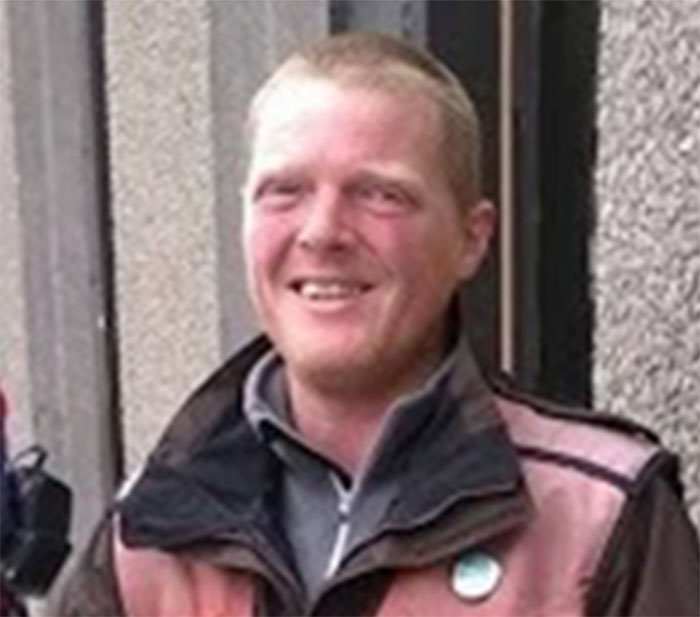 "As I took a coffee over to him, his face was an absolute picture and he told me that it had made him happy that I'd had a nice surprise and it was his way of showing his appreciation for the coffees and the chats."
"If you're over Byres Road way, take a minute to say hello to him, even if you don't buy the magazine."
Joe later learned that Daniel had in fact not won a scratch card, as he doesn't gamble, but he told Joe that so he wouldn't refuse his kind offer of breakfast.
"I've since found out that Daniel didn't buy a scratch card – he doesn't gamble. He just told me that because he was worried that I'd feel guilty about him spending his earnings on me."
When later asked, Daniel shared just how much he appreciates Joe, who visits him and gets him coffee every week.
"Joe is such a nice guy, he comes down every week and always comes over for a chat and buys me a coffee," Daniel said. "He isn't a rich guy or anything, he is just a brilliant, kind man."
You are Loved.
Related Stories:
Kind Homeless Man Gave His Last £3 So College Student Could Get Home; She After Raised £46,000 For Him
Kind Woman Buys Warm Meal For Grateful Homeless Lady Who Was Asking Diners For Leftovers
Homeless Man Living In Car Found Kind Letter From Neighbor Offering Food Anytime He Needed It
Subscribe for free to Understanding Compassion on YouTube and help us make the world a kinder place.
View this post on Instagram