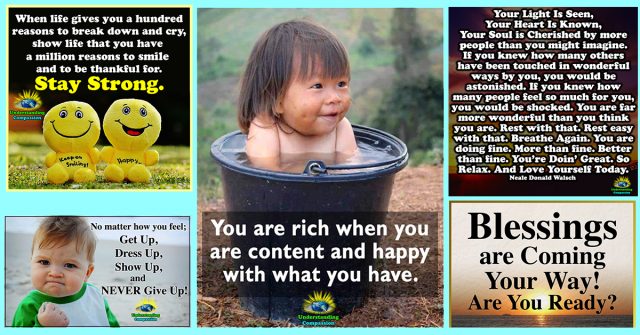 Wishing you a beautiful day full of love, compassion, kindness, good feelings and positive energy! You are good enough, you are beautiful, you are accepted, and you are loved.
Here Are 12 Quotes To Lift You Up And Give You A Positive Boost Today:
1. Your Heart Is Known
2. Never Give Up!
3. Keep Going
4. Life Is A Gift
5. Never Lose Hope
6. Smile
7. 10 Signs You're Doin Well In Life
8. Sending You A Big Hug
9. Be Grateful Each Day
10. Live
11. You Are Rich
12. Blessings Are Coming
Did these 12 quotes give a boost to your day? We hope so.
Let us know in the comments and consider sharing them with your friends.
You are doing a wonderful job at life.
You are Loved.
See Also: Letting Go Of Worry For Good: 10 Steps To Relax A Worried Mind According To Psychology