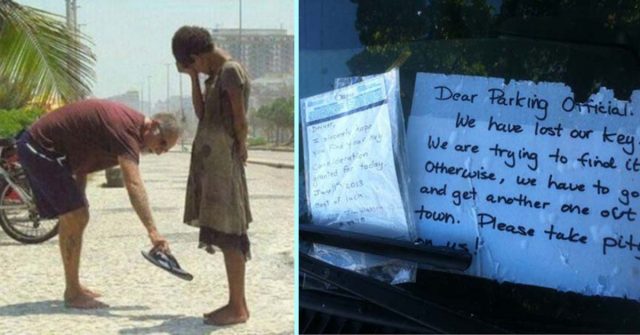 The world is a beautiful place.
In our busy lives, it's easy to overlook the little things. But these little things often end up being what our hearts treasure most.
As you scroll through these 32 photos, something interesting and meaningful becomes clear. Can you figure out what it is?
1. A man gives his sandals to a homeless girl without shoes in Rio de Janeiro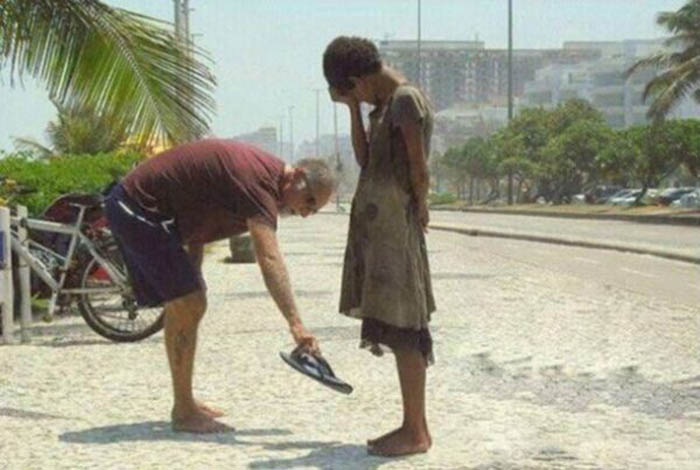 2. A parking official let a couple have a free day when he read that they lost their key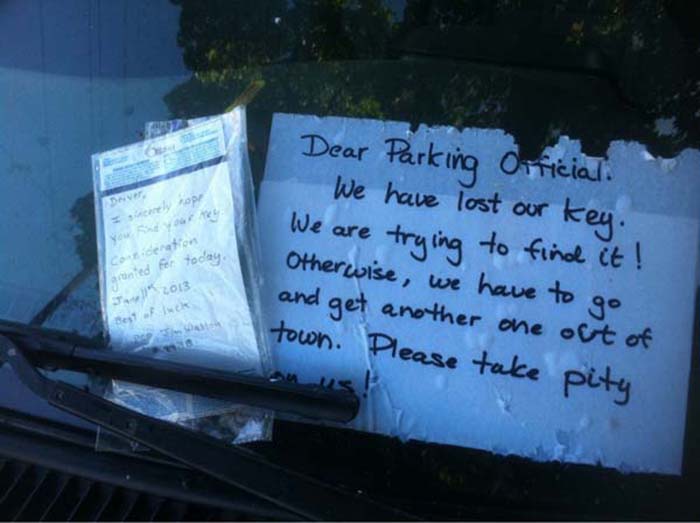 3. A marathon runner helped a disabled competitor drink water during the race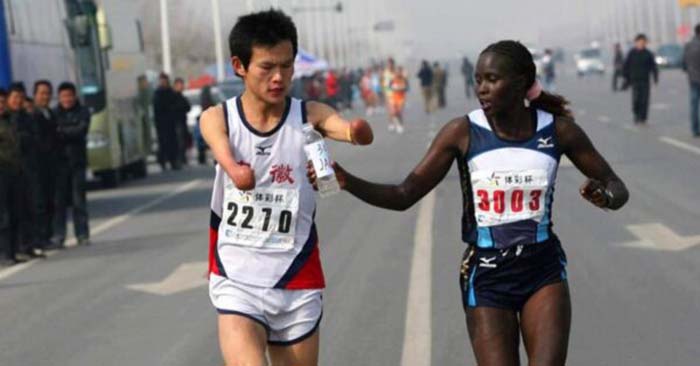 4. A young Egyptian girl teaches a street vendor's child how to read each day.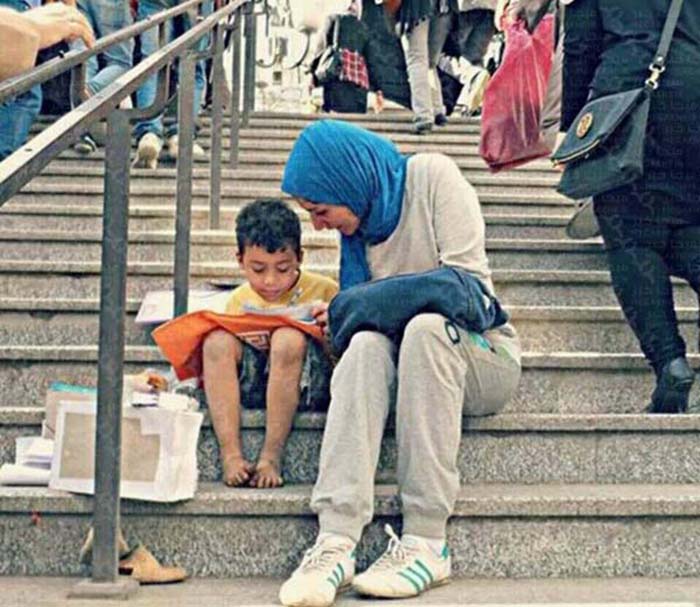 5. A neighbor placed a bag over their open car window when it rained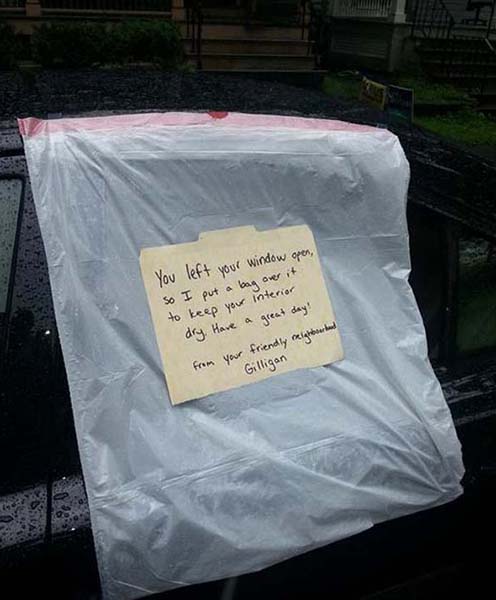 6. They left free mini-vases of flowers out for people to give to their loved ones on Valentine's day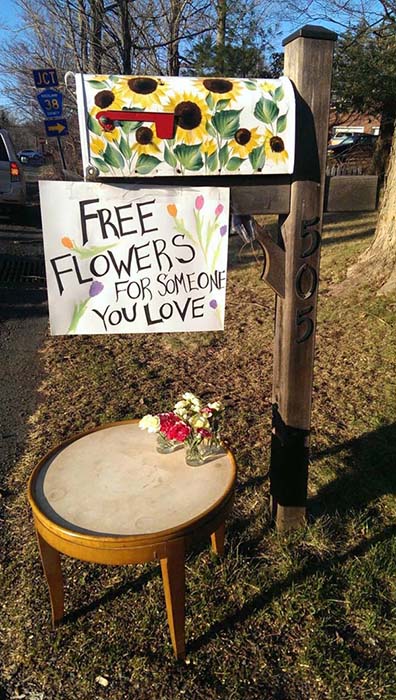 7. He stopped running to catch his train to help an older lady with her bags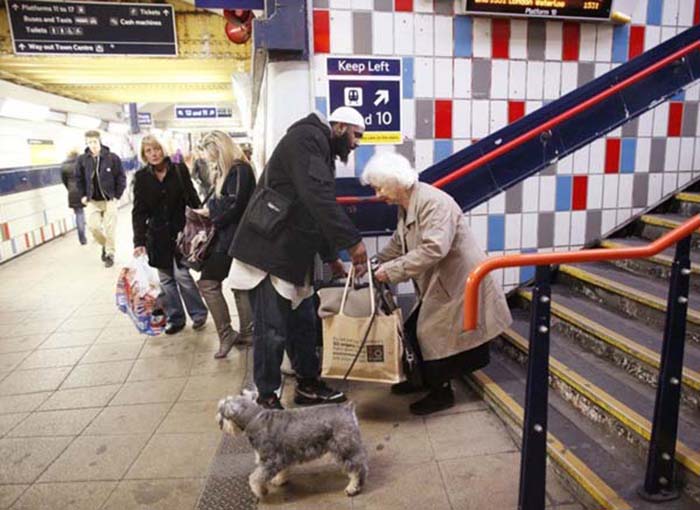 8. He used a table umbrella to help 3 elderly women to their cars during a heavy rain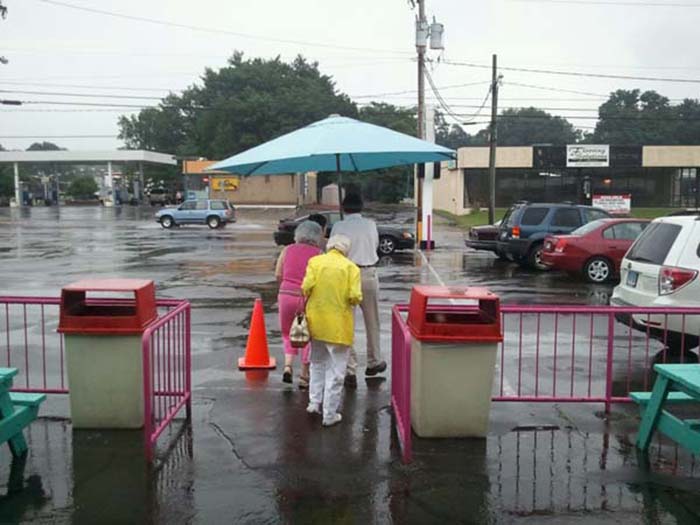 9. After work, he brings all of the uneaten bagels to hand out to homeless people on the streets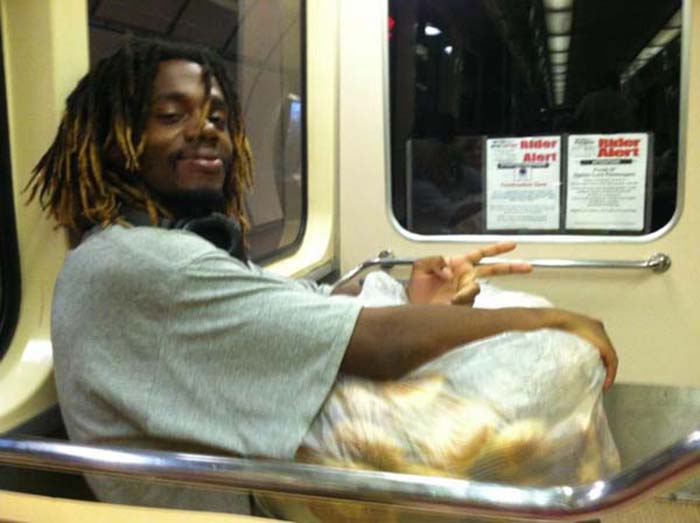 10. This park has playgrounds equipped for the handicapped as well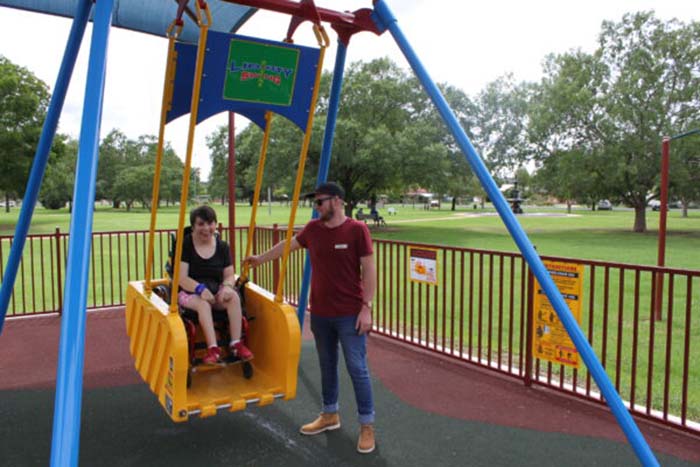 11. A motorcyclist pulls over to help an elderly person cross the street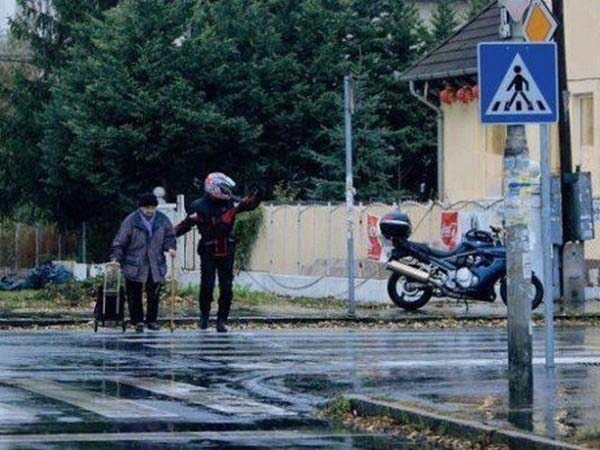 12. During a protest in Brazil, an officer asked everyone not to fight on his birthday, so protestors later showed up with a cake and shared hugs on a peaceful day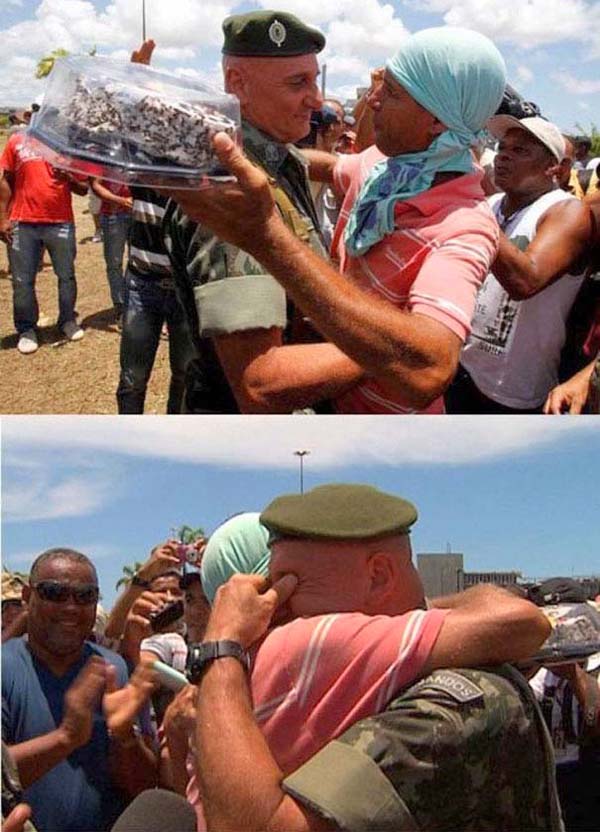 13. After this young boy won a large cash prize at a city sponsored scavenger hunt, he donated it all to his 2-yr-old neighbor who was battling leukemia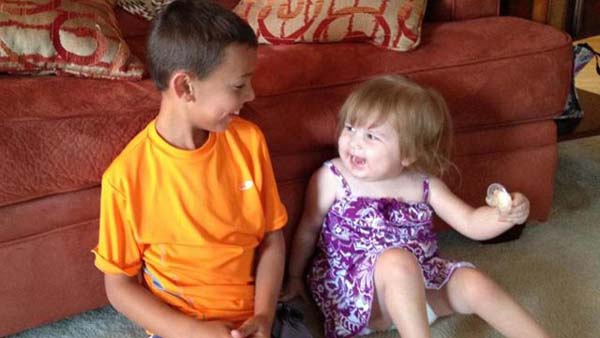 14. He carried a beached baby dolphin back into the ocean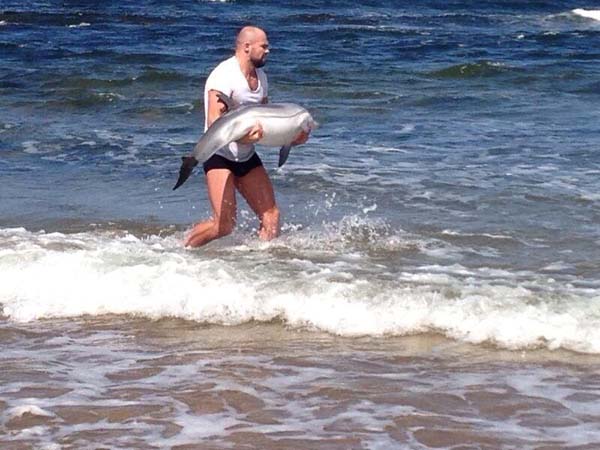 15. Famous rugby player Brian O'Driscoll surprised his biggest and youngest fan with a visit when she was in the hospital
16. This crowd worked together at a concert to help a young man in a wheelchair crowd surf for the first time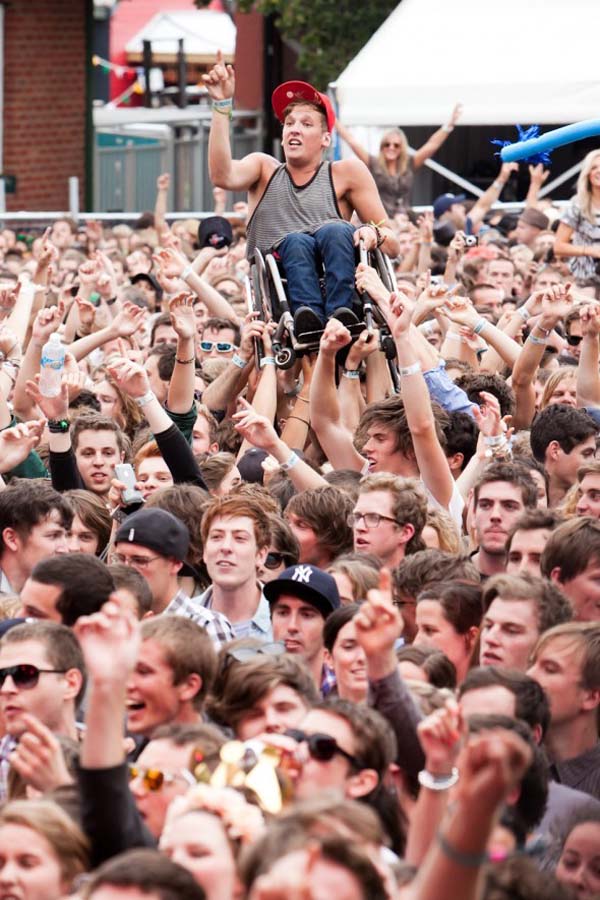 17. This 82-year-old man gives free haircuts and shaves to the homeless every week and only charges one hug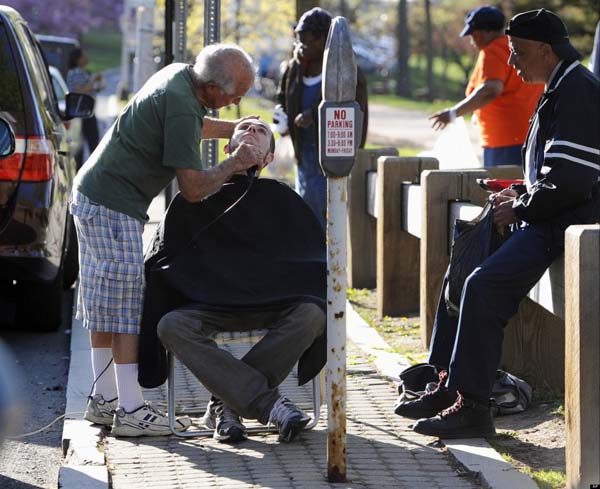 18. A stranger randomly purchased new tires for a truck owner who desperately needed them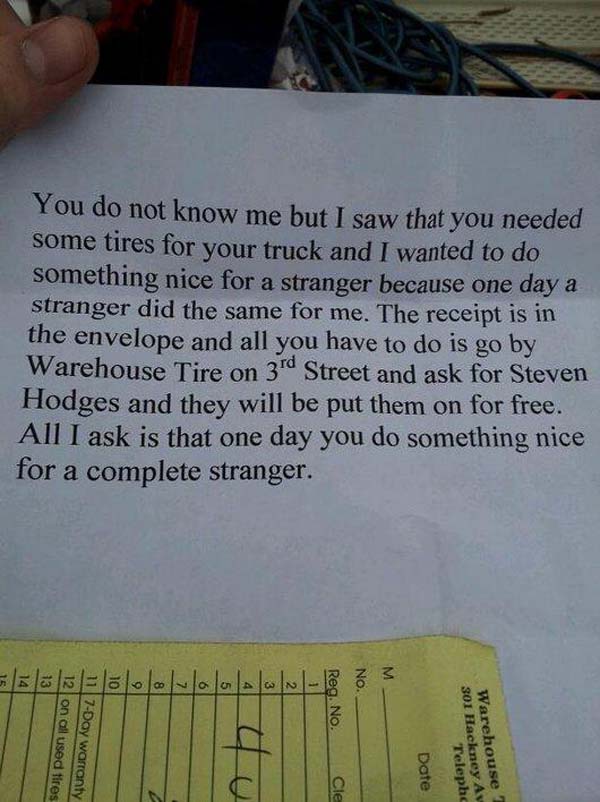 19. This mailman also leaves notes of encouragement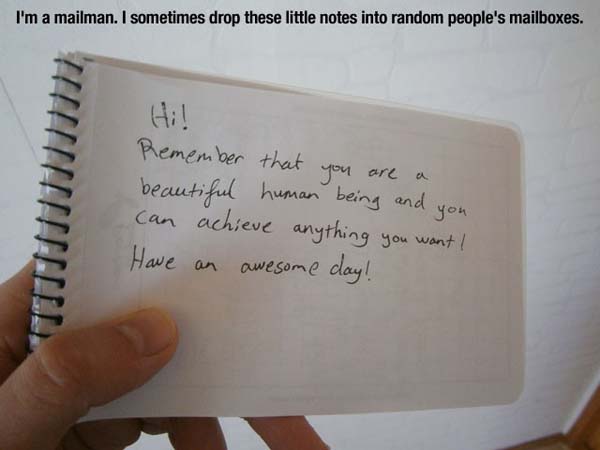 20. She used her lunch break to have lunch with a homeless man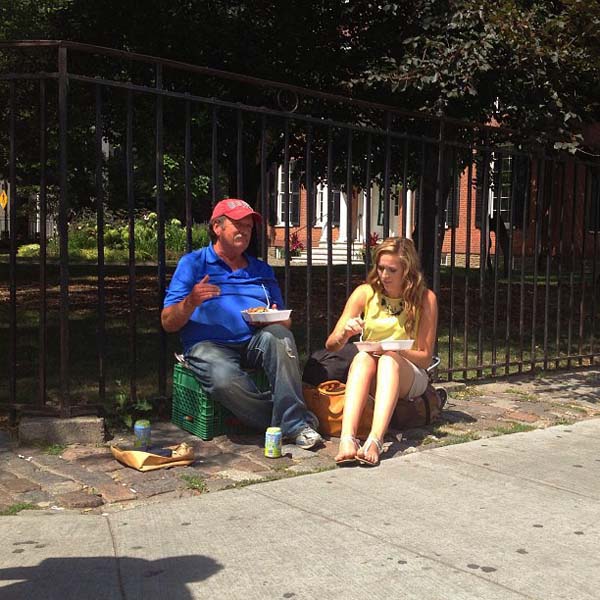 21. He carried a disabled man on a hayride, who peed on him due to his condition, but the young man's caring smile remained for the whole 40-minutes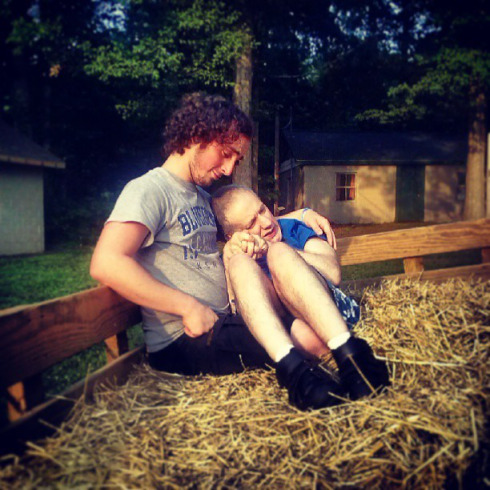 22. His neighbor surprised him with 2 free tickets to the world series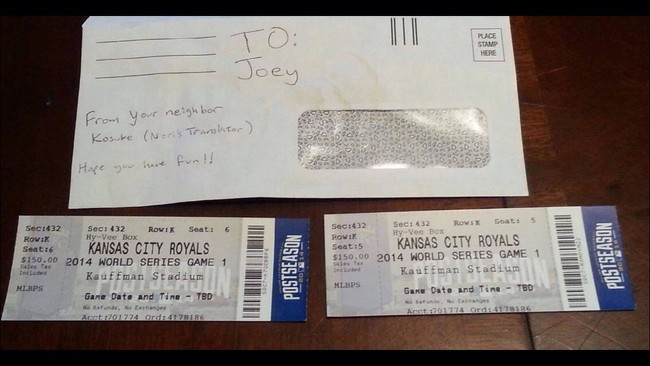 23. Two young boys used what they could to rescue a stranded puppy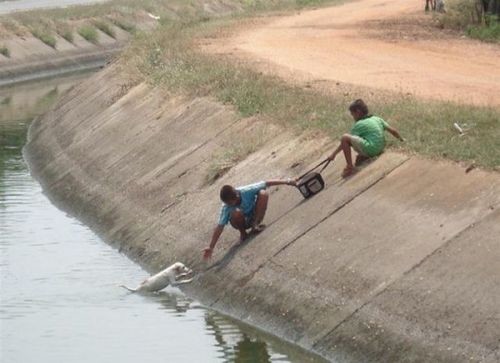 24. This Subway location made it their mission to feed the homeless each week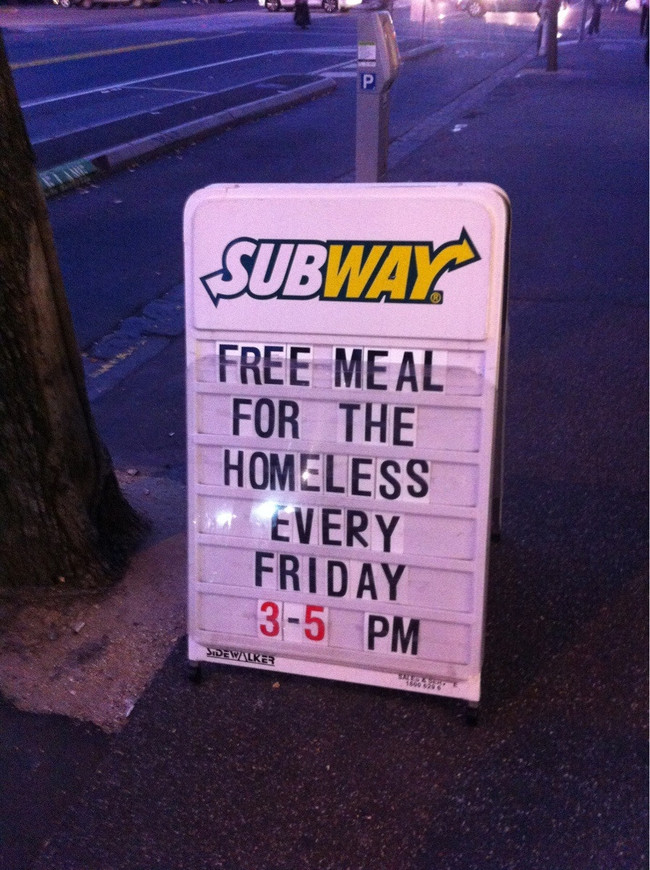 25. A stranger in line paid for his large coffee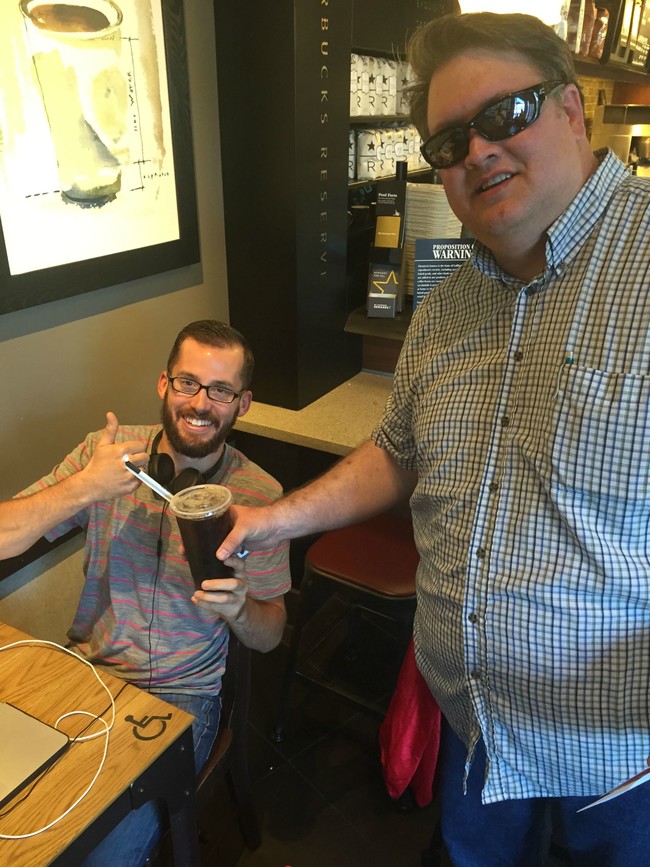 26. He used his umbrella to a help keep a woman in a wheelchair dry

27. This young boy sells lemonade for "free with a smile"

28. They made everyone's morning commute a little more cheerful

29. He helped a disabled man surf for the first time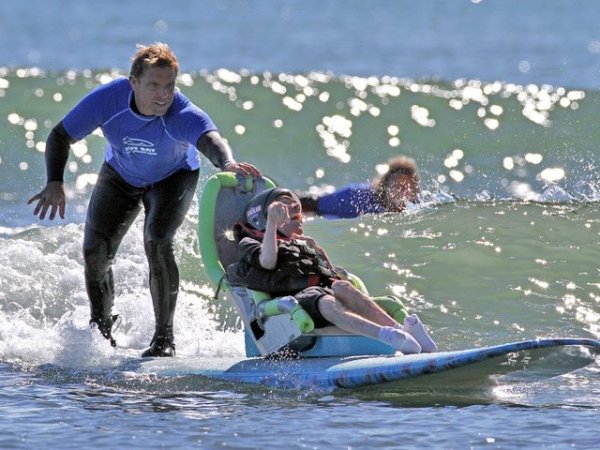 30. He adopts unwanted shelter dogs and gives them a beautiful life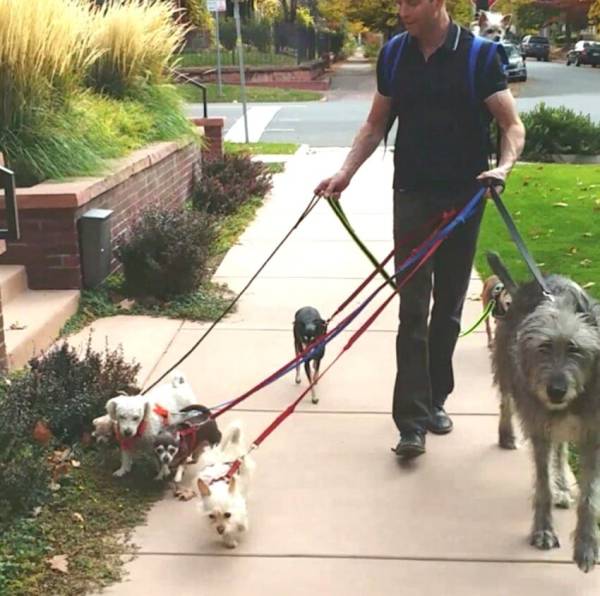 31. He told the sleeping man's friend it was alright as he was just tired, and he let him sleep on his shoulder for 20 minutes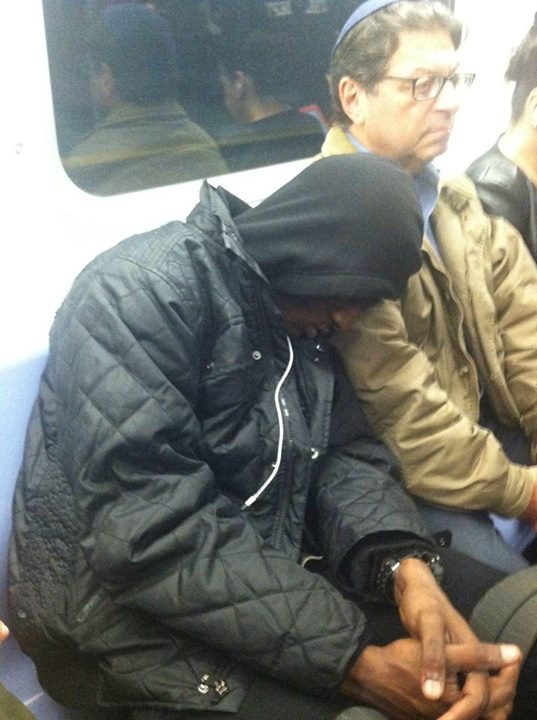 32. She helped a blind stranger hail a taxi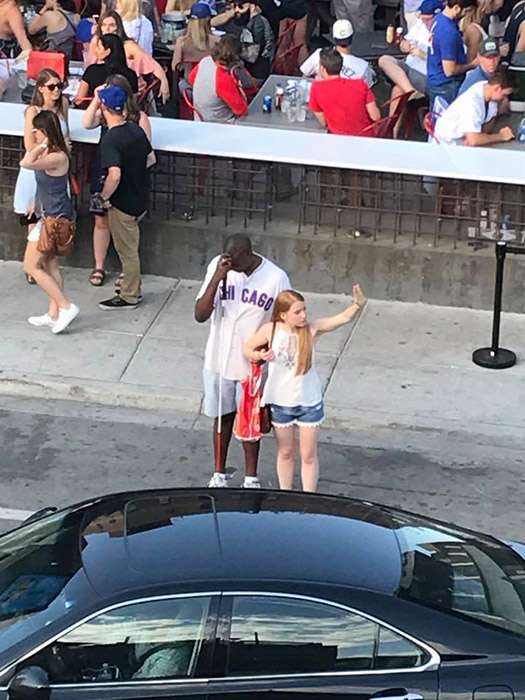 Could you figure out the meaning behind these photos?
Let us know in the comments.
You are Loved.
Watch this video of an abandoned 2-year-old being rescued:
Subscribe for free to Understanding Compassion on Youtube and help us make the world a kinder place.