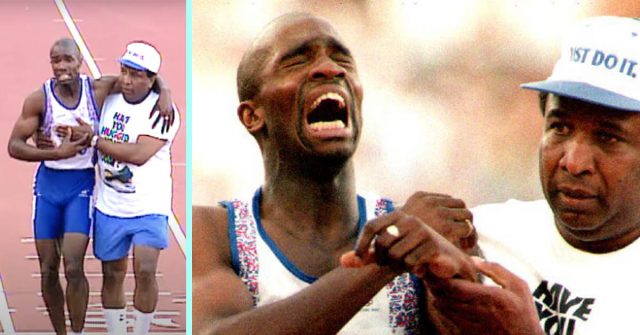 When British sprinter Derek Redmond competed in the 1992 Barcelona Olympics, he made it all the way to the semifinals for the 400m with the fastest time in his heat. His hamstring tore during the race, but he began hobbling his way to the finish line, and his loving Dad rushed to his side to support him.
Derek had spent much of his life training to be a professional athlete. He broke the British record for the 400 meters in 1985 by running it in 44.82 seconds. His record was broken by another runner later on, but Derek kept training and broke the new record again in 1987.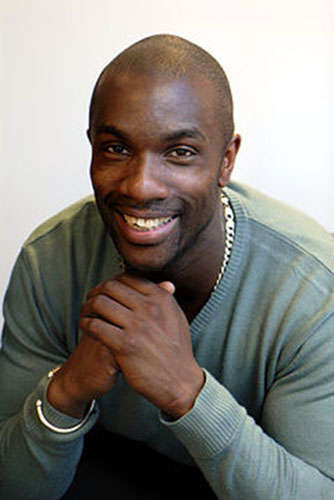 In the 1991 World Championships, Derek was part of the 4 person British team which won the gold medal by running the second-fastest 4×400 meters relay in history. A champion to say the least, Derek is the type of person who never gives up.




As the semi-final 400m began, Derek was off to a great start.
"I remember thinking, 'I'm going to win this race,'" Derek said. "The gun goes, and I had a really good start."
15 seconds into the race, Derek felt a large amount of pain in his leg as his hamstring tore.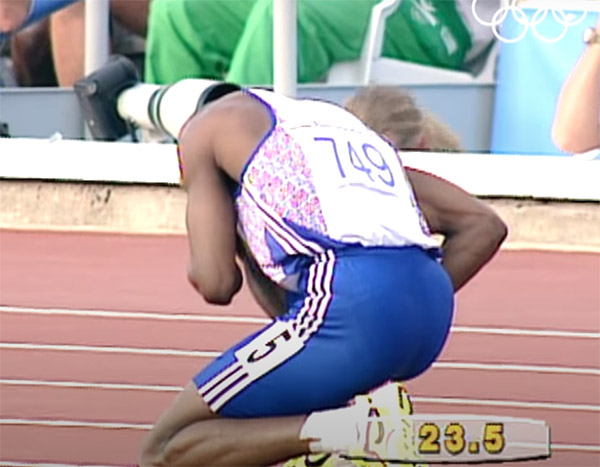 He fell to the ground clasping his leg, but after a few more seconds he leapt to his feet and began hopping towards the finish line on one leg.
"I thought, 'you know what? I'm going to finish this race. It might be the last race I ever run, so I'm going to finish it,'" Derek explained. "It doesn't matter how hard it is, but you must finish what you started."
His face was in agony as he did his best to make it towards the finish line. That's when his Father ran from the stands to be by his son's side and to hold him up while he made his way to the finish.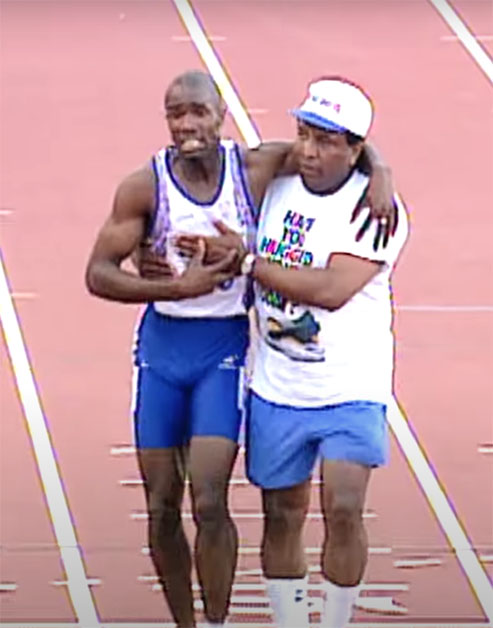 "Look you've got nothing to prove. You're a champion to us. You'll be back, don't worry. We'll do this together," his Father lovingly told him.



Derek began to break down in tears as his Dad came to his side. To spend years training for the Olympics, making it to the semi-finals as a favorite to win, and then to have a painful injury occur mid-race… it was an emotionally overwhelming experience.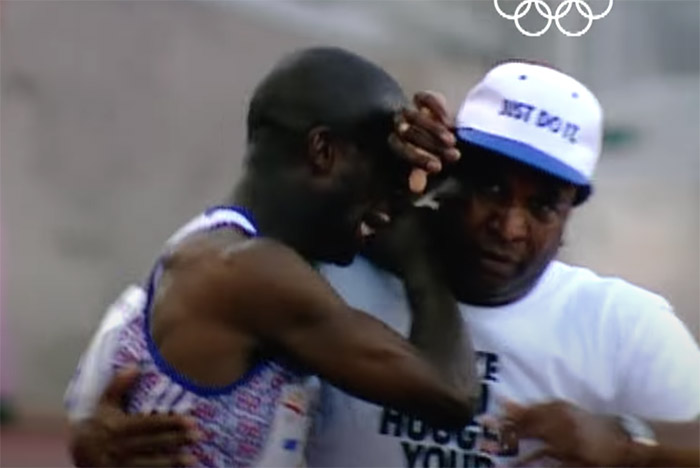 Yet his loving Father came to support him, and their finish together has become one of the most memorable races of all time for the Olympics.
Watch this video of Derek Redmond's race:
You are Loved.
See Also: Instead Of Passing By Her Opponent Whose Body Gave Out During A Race, She Picked Her Up And Together They Crossed The Finish Line