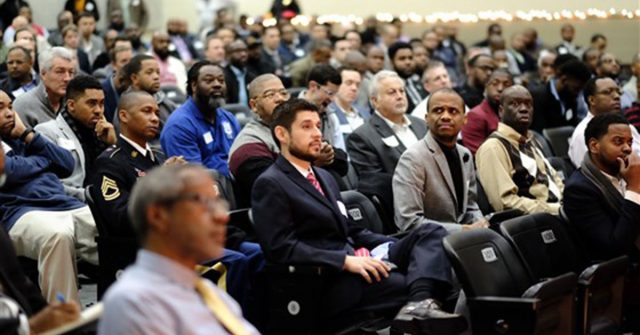 During a 'Breakfast With Dads' event at Bill Earl Dade Middle School, when 50 volunteers were requested, more than 600 compassionate men showed up to support and mentor children after hearing that many of the students do not have father figures in their lives.
The annual event was organized to encourage fathers and father figures to engage with the school's students, over 77% of whom have been identified as "at-risk" of failing academically.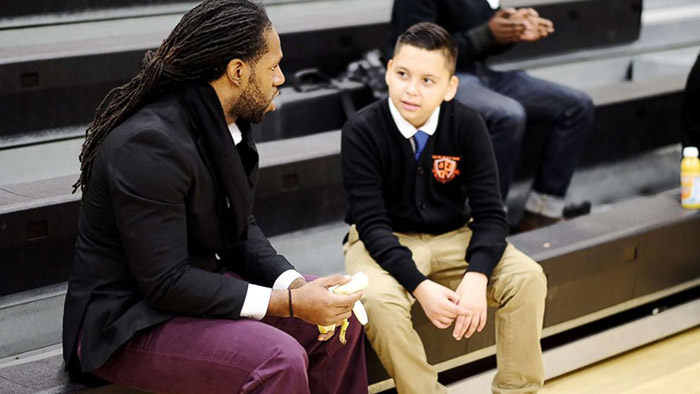 The school was worried that many of their 150 students, aged between 11 to 13, did not have a dad or a father figure to join them for the breakfast. Kristina Dove, a community member, thought of a solution; to ask for a few kind volunteers to be 'stand in dads' by posting a message on Facebook.



In just four days, 400 kind-hearted men RSVP'd and 600 showed up for the event.
"Our initial goal was to find 50 volunteers," said Kristina. "We ended up with 600."
Archie Nettles, an Army Veteran and entrepreneur, signed up even though he has no children of his own.
"[I] felt compelled to sign up and show up and support the young men who may not have a dad or mentor in their lives."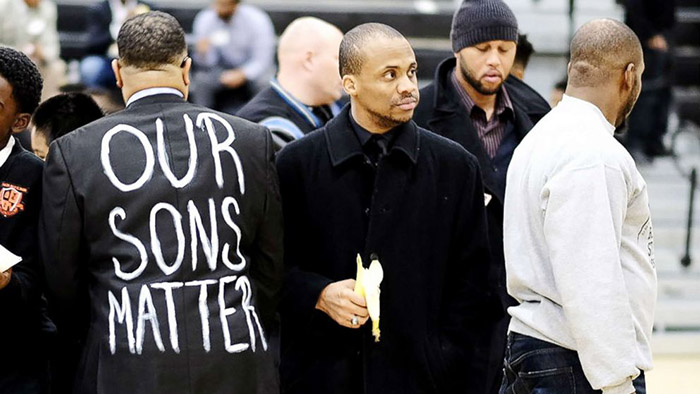 The event was a huge success and included activities meant to help "break the ice" between father figures and students.
"The students were in complete shock when they entered into the auditorium and saw the 600 men there all waiting for them. They were excited to talk to the men and ask them questions," Kristina shared.
Many of the men helped show the boys how to tie a tie; something that is a tradition for fathers to teach their children. Event photographer Stephanie Drenka explained that it was a beautifully emotional experience.
"I started crying behind my camera," Stephanie shared. "the back of my camera was fogging up. You'll never forget as a young man the first time you tie a tie. So many of our young men, they never experience that rite of passage."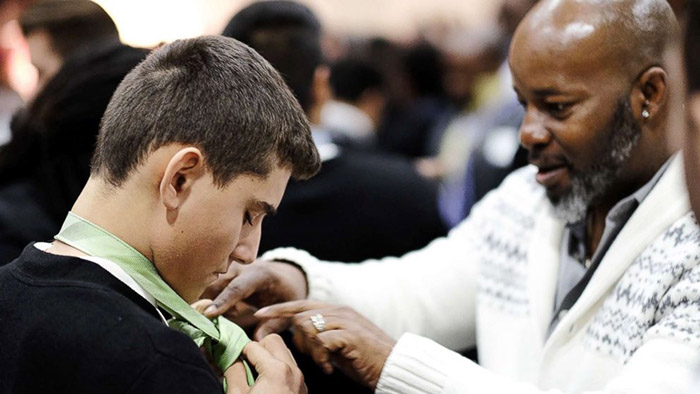 The experience was deeply valuable for the young men, and after the event many expressed their joy.
"I didn't even know that I was going to be able to do the breakfast, and I am leaving with a mentor!" one student told Kristina.
"He was excited to say he now had a caring adult on his team — someone who had a genuine interest in him and, most importantly, was also willing to make the investment," Kristina said.
It was also a heart-touching moment for the men who volunteered as well and they hope that this is the start of something much greater.
"I pray that what happened at Dade Middle School is not just a moment, but a movement to inspire other men and women to get involved in the lives of our youth," volunteer Archie Nettle explained. "We are truly the change we seek."
Many hearts were touched by the compassion and generosity of the volunteers.
"This is a story that just touches the heart! 600 extra men showed up for these middle school boys. Wow, that is what we need. So great for those young men and for the caring men who gave of themselves for them. Wish this could happen everywhere and often. It might actually change the destiny of the young men- and perhaps our country," one person wrote.
"To each and every person that showed up, you made me proud to be a human being. Thank you," another shared.
Kristina emphasized how important it is for our youth to know that we care about them.
"Knowing someone cares can change a student's life. As adults, we are placed here to be change agents for kids. We now know we have at least 600 of those adults willing to answer the call, and the widespread attention of the story confirms there are thousands more waiting for the right opportunity," Kristina said.
Each of the volunteers at the 'Breakfast with Dads' event demonstrated to the students that they are valued, loved, and that they matter. They answered a call to help children in need and their loving kindness will surely have a ripple effect throughout the young men's lives.
You are Loved.
See Also: Child Without A Dad Couldn't Catch Any Fish Until This Man's Act Of Kindness