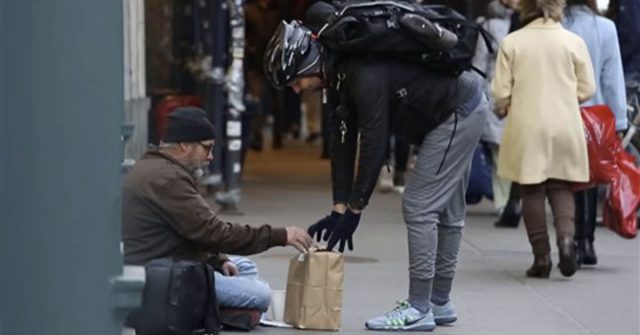 While walking around the streets of New York, Rob Bliss noticed numerous homeless people sitting on the cold ground without socks, shoes or blankets. Unable to tolerate seeing his neighbors suffering, Rob began ordering essentials online from Amazon and has them delivered to specific homeless people on the streets.
He walks around New York during winter looking for homeless people who might need help, as temperatures often drop below freezing, which leaves rough sleepers shivering and feeling miserable.
Rob explains that while many people have good intentions and wish to help the homeless, what can they really do when they're on their way to work, pass by a homeless person, and may not have time to spend an hour or two shopping for the essentials that homeless person needs.
"Say you're on your way to work," Rob explains. "And you see someone who you think could really use a sleeping bag. One: where are you gonna find one of those? And two, even if you find it, buy it, and deliver it, aren't you now gonna be late? [they could have moved from their spot]"
"So you end up with thousands of people walking by a guy with no socks on, in the middle of December, and no one does anything."
"But does it have to be that way?"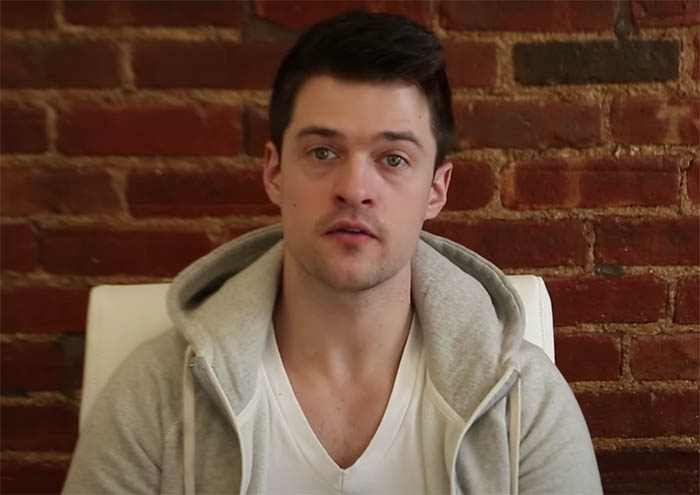 Rob discovered a brilliant and compassionate use for the Amazon Prime Now App on his phone: to purchase what a homeless person needs and then have it delivered within a few hours so that it can make it to the person on time.
"I had been thinking about how popular apps could be repurposed from their original uses, and it came to me that apps that deliver within one to two hours could likely make deliveries to people in need, too," Rob said.
With the Amazon Prime Now App, tens of thousands of daily essentials and groceries are available to order and can be delivered within one to two hours.
Rob starts off by saying hi to homeless people who are struggling and asks them if they could use anything.
"Hey what's up man," Rob said to one homeless man sitting on the cold concrete. "I just thought I'd check in with you. Do you need anything by chance? You know like water… socks…?"
"Socks I could use," one homeless man replied. "Shoes, [size] nine and a half."
"Sounds good let me see what I can do alright," Rob said.
Rob then left and ordered the man a new pair of shoes and some new socks on his phone while he was walking. In the delivery instructions, he input the closest address and wrote:
"Give the package to Jack. The guy sitting outside with the grey beard and brown jacket."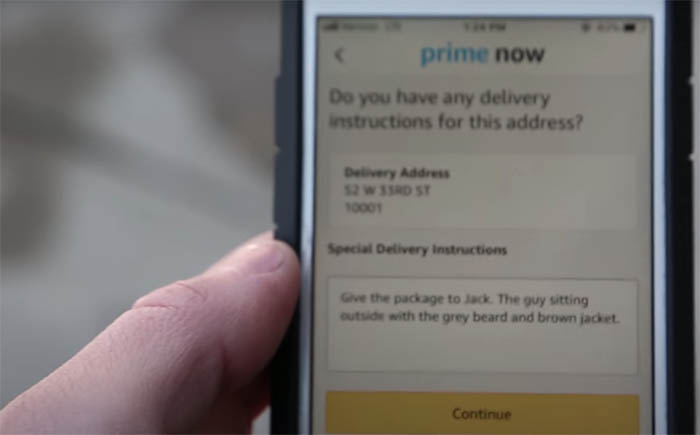 The delivery man showed up shortly after with the new shoes and socks.
"I have a package for you, have a nice day bro," the delivery man said.
"God… Thank you… How do I thank him?" the homeless man said as he wanted to thank Rob.
Rob helps numerous homeless people around the streets of New York and believes that even simply acknowledging them helps to brighten their day.
"You would see someone and they would look so depressed, but as soon as you acknowledged them they lit up," he said.
Rob wanted to make sure that the deliveries worked and made their way to the homeless people who did not have an address, so he observed several of the deliveries.
"I was definitely surprised by how sweet and caring the couriers were," Rob said. "I was concerned that the couriers would have a lot of hesitation or stigmatize these people, but they took to it like fish to water … you could tell they enjoyed it and it meant something to them."
One homeless man a little intensely asked for long johns, you could tell that he had been suffering in the cold. As his delivery of new long johns and a new backpack arrived, you could see in the video how extraordinarily happy he was.
"I got long johns and a backpack for you," the delivery person said.
"Somebody sent you to give me that?" the homeless man asked with a look of surprise.
"Yes sir," he replied.
"Are you serious??…"
The homeless man was speechless, with a great big smile, and extended his hand to shake the delivery person's hand.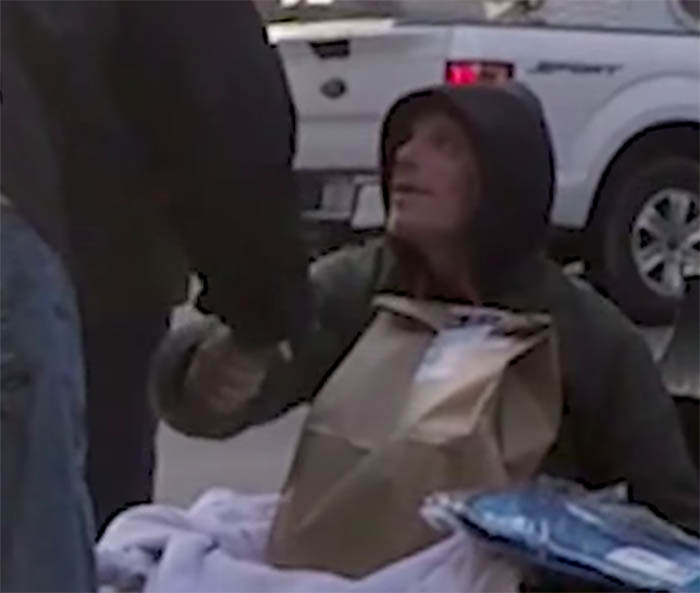 "Oh long johns… God Bless…" he said after the person walked away.
Watch this beautiful video of Rob ordering deliveries for the homeless: You are Loved.
Sharing stories of kindness and compassion with others works as an education system to inspire and promote kindness in our beautiful world. Can we count on you to help us share this story online which causes people to focus on kindness and love?
See Also: Kind Millennial Saw Cold Homeless Woman Then Took Off Her Own Winter Boots And Gave Them To Her
View this post on Instagram