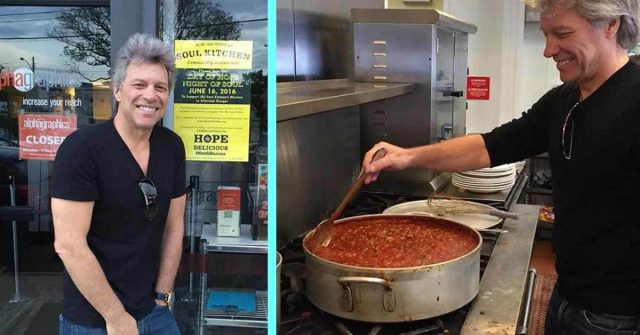 "All are welcome at our table where locally-sourced ingredients, dignity and respect are always on the menu."
For more than 10 years, rockstar Jon Bon Jovi and his wife Dorothea have been helping feed the hungry, the homeless, and those in need at their restaurant Soul Kitchen. Soul Kitchen is a community restaurant where individuals and families can come to eat a delicious farm-to-table meal in a warm, welcoming setting and meet their neighbors. Guests have the option to donate or volunteer for a free meal, which allows those who would otherwise be unable to afford a meal the chance to dine in dignity with their loving neighbors.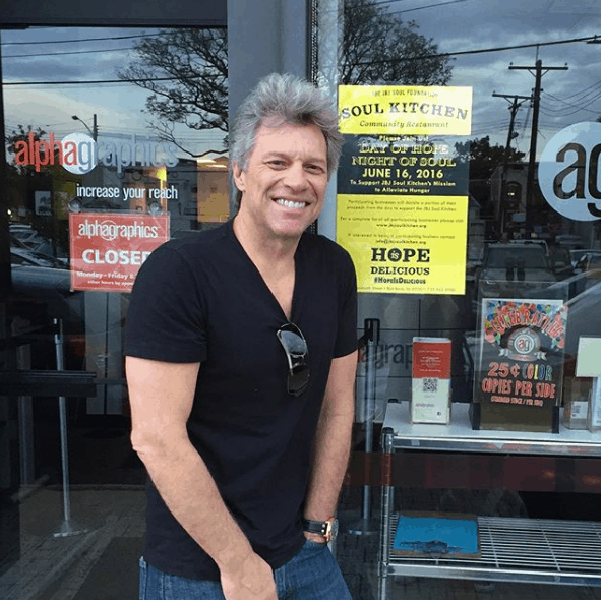 "Hunger doesn't look like what your mind's eye might imagine," Bon Jovi's wife Dorothea said. "It's the people at your church. It's the kids that go to school with your kids. And I think that was eye-opening for a lot of the community here that said, 'Oh, there's no homeless people here.'"



People are often stigmatized by society when they are homeless, hungry or living in poverty, making asking for help even more difficult, as it usually comes with a layer of judgment or guilt attached. This then makes it harder for them to get the help that they need. But at Soul Kitchen, the atmosphere is one of love, warmth and acceptance, and volunteering for a free meal is the purpose of the restaurant.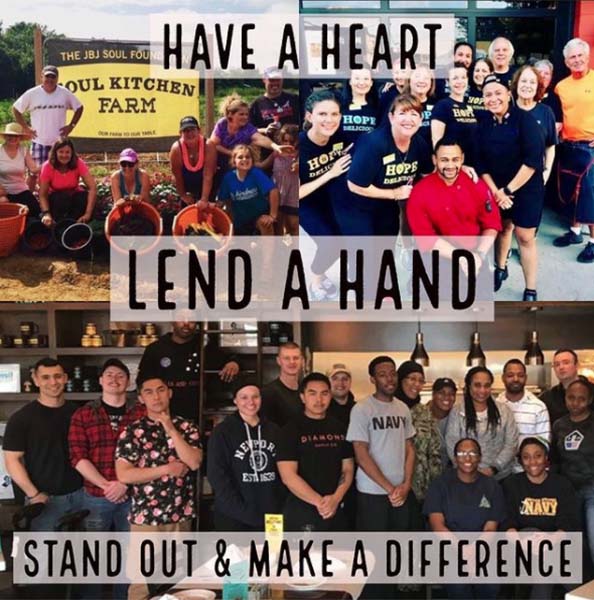 Guests donate whatever they can for a meal, usually $10 or $20 for themselves or more if they want to help cover the costs of others. Those who cannot afford a donation are able to volunteer for an hour; cooking, washing dishes, busing tables or waitressing, and then they receive a high quality three-course meal. The staff is highly trained and every step of the volunteering process is safe, sanitary and soulfully delicious.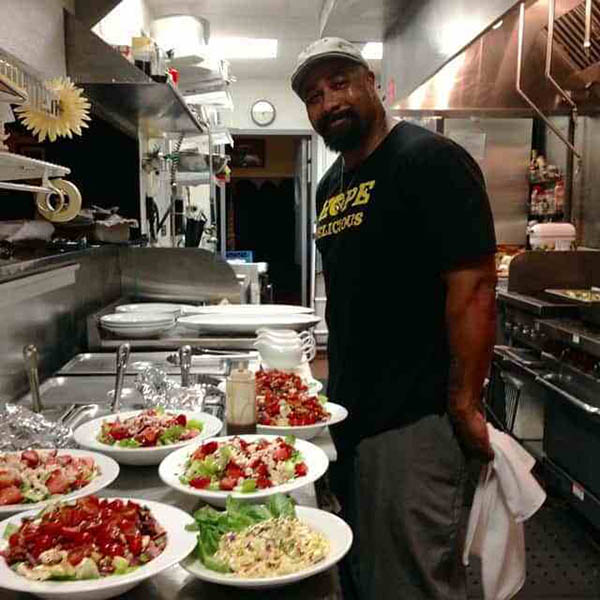 Soul Kitchen's first restaurant is located in Red Bank, NJ, and after five years of success, a second location was opened in Toms River, NJ. To date, these compassionate restaurants have served more than 100,000 meals to those in need.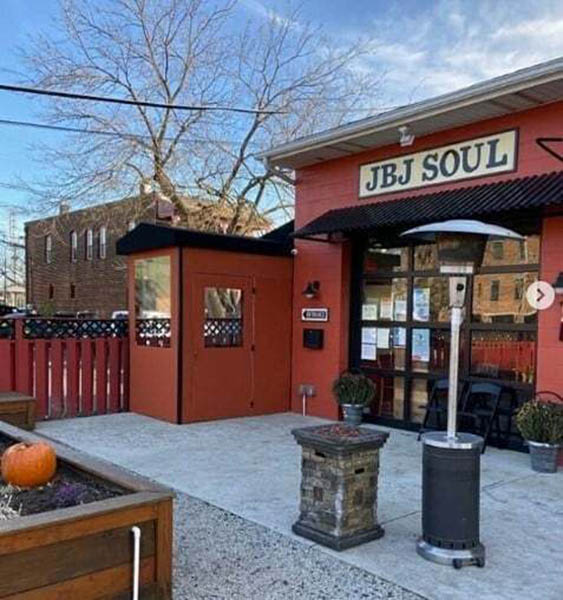 Their third and newest Soul Kitchen is located at Rutgers University, where Bon Jovi is looking to help provide nutritious meals for students who may be unable to afford them regularly.




"We all think it's a rite of passage to study hard and eat ramen noodles," Bon Jovi said. "How about if it's the only thing you can afford?"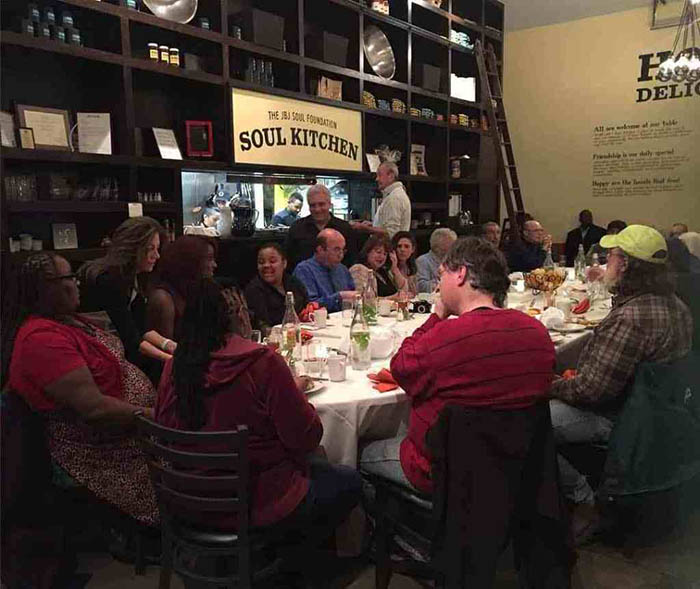 As long as there is a need, this sweet couple plans to continue opening more and more JBJ Soul Kitchens. While running charity restaurants is different from performing live music onstage, Bon Jovi shared that it brings him a deep sense of fulfillment.
"It can obviously never compare to performing or writing songs," he said. "But what it does do is it gives you the same sense of fulfillment, I think, when I leave here at night and you see the lives you touch. I have left here, you know, after a long night of volunteering and said, 'That makes you feel the same kind of good.' You know? And that's what I say, the way to feel good is to do good, you know?"
"Find your good and do it."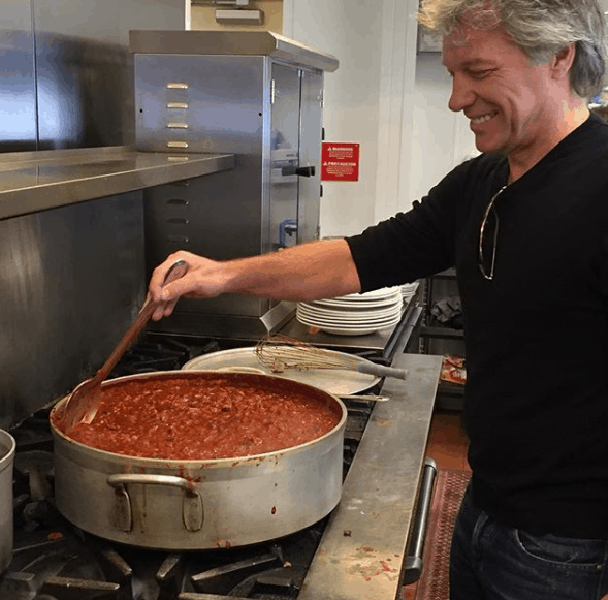 Bon Jovi also runs his nonprofit The Jon Bon Jovi Soul Foundation which has the mission to "break the cycle of poverty, hunger, and homelessness." His programs have helped provide more than 500 affordable homes to those in need, and through his foundation he recently donated $525,000 to build a living facility for homeless veterans.
"Oftentimes… [veterans are] left to deal with PTSD and the issue of coming back to the workplace after leaving the battlefield…Life as you knew it is going to be different, and sometimes, people need that extra help," Bon Jovi said.
Bon Jovi's kind heart is truly making a difference in the world, and he's using his status and wealth as a celebrity to wonderfully ensure that those less well-off are being taken care of.
You are Loved.
See Also: Jon Bon Jovi Lovingly Donates $525,000 To Build A Living Facility For Homeless Veterans