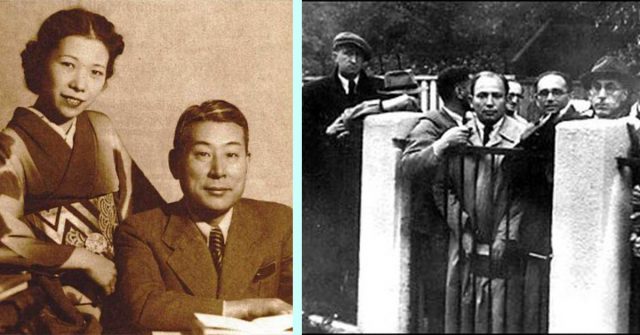 Chiune Sugihara was a Japanese diplomat serving as vice-consul for Japan in Lithuania during World War II and has been honored by the State of Israel for being one of the Righteous Among the Nations.
The Righteous Among the Nations is an honorific used by the State of Israel to describe non-Jews who risked their lives during the Holocaust to save Jews from extermination by the nazis for altruistic reasons. It is estimated that Sugihara saved between 6,000 to 10,000 Jewish lives, resulting in the second largest number of Jews rescued from the nazis by a single person.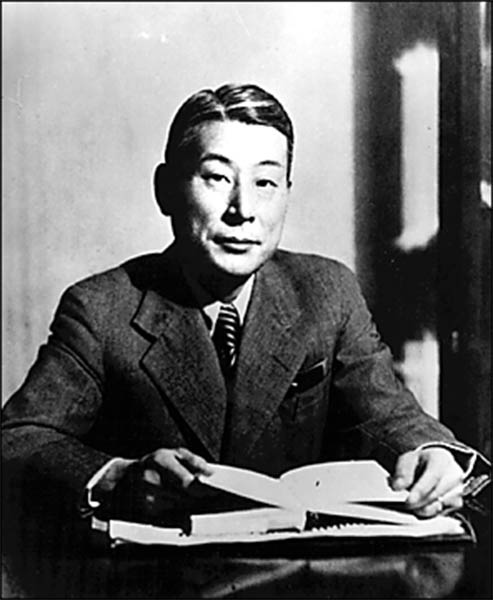 Like many heroes from WWII, Sugihara's compassionate actions did not become known for decades, as the humble man resumed a quiet life after the war. Sugihara's son, Nobuki Sugihara, remembers when their family received a phone call from a Jewish diplomat in 1969, more than two decades after the end of the war. He had no idea the number of lives his father had saved.
"We never thought so many survivors survived, because my father never talked like [it was] a heroic act," Nobuki shared.



In 1939, Chiune Sugihara was sent to Kaunas, Lithuania, to open a consulate service on behalf of Japan. Shortly after, Hitler and the nazis invaded Poland, sending thousands of Jewish people fleeing for their lives to Lithuania and telling stories of the horrors they had witnessed. Most Lithuanian Jews did not fully realize or believe the extent of the nazi Holocaust that was being perpetrated in Poland. The Jewish refugees tried to explain that they were being murdered by the tens of thousands, and that they had nowhere to escape to.
The Polish refugees learned of two Dutch colonial islands that would accept them, Curacao and Dutch Guiana, but in order to get to these islands they would need to pass through the Soviet Union and Japan, which could both only be granted by obtaining a Japanese transit visa. In 1940, before the nazis arrived in Lithuania, Jewish refugees began gathering outside of Sugihara's consulate hoping to obtain a Japanese visa for survival.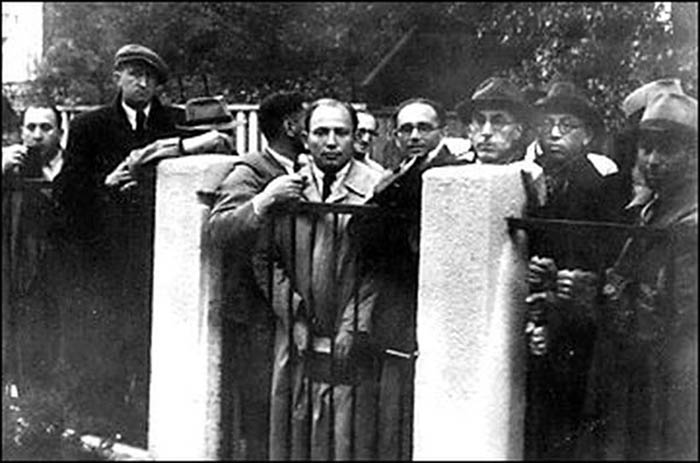 Sugihara did not have permission from the Japanese government to grant them visas, so three times he wired them asking to be allowed to issue visas to the Jewish refugees. Three times he was denied.
Chiune discussed with his wife, Yukiko, what to do. He had been instructed to be obedient all of his life, but his heart could not stand to see these innocent people needlessly slaughtered. Knowing that there could be serious consequences for himself, Sugihara decided to follow his heart and issue as many lifesaving visas as possible.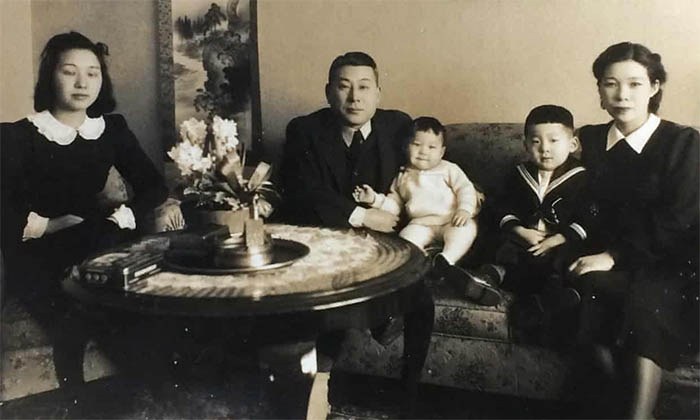 Authorities instructed all foreign embassies to leave the Kaunas as the Germans were rapidly advancing, but Sugihara requested and was approved for a 20-day extension during this dangerous time. It was during which that he began giving out as many visas as possible. While it usually took one month to write 300 visas, Mr. and Mrs. Sugihara began writing 300 visas a day for the Jewish refugees. For three weeks, they worked 18 hour days, saving as many lives as possible.
Sugihara would not even stop to eat as he was so busy, and his wife would help massage his hands each day before they each had a few hours of sleep. He did not want to lose a minute because there were people standing in line outside of his office whose lives literally depended on him. After the 20-day extension, his consulate was forced to close and he and his family to evacuate, but Sugihara was even writing visas and throwing them out of the train window to people as he left.



After receiving their visas, the Jewish refugees quickly traveled through Russia to Kobe, Japan, where they were allowed to stay for several months before being sent to Shanghai, China, where they were able to stay under the protection of the Japanese government. Thanks to his compassionate decision and heroic effort, more than 6,000 Jews had been saved by Sugihara from the Holocaust.
The world was not aware of Sugihara's heroism until 1985, more than four decades later, when Israel recognized Sugihara as one of the Righteous Among the Nations. Today, Lithuania has postage stamps and a monument honoring Chiune Sugihara, and films have been made telling of his heroic story.
Watch this trailer for the movie of Chiune Sugihara; Persona Non Grata:
You are Loved.
See Also: This Kind Hero Saved 669 Children During The Holocaust, And Has No Idea They Are Sitting Next To Him, Watch His Reaction