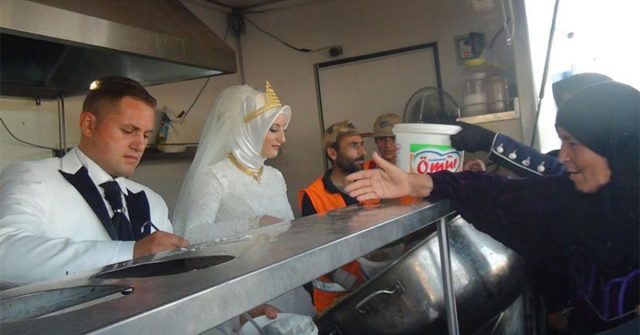 For most couples, their wedding is "their day," but one kind bride and groom decided to use their wedding ceremony to help show kindness to those who really needed it.
Fethullah and Esra live in Turkey, and rather than using the money they received for their wedding to rent a fancy space, to hire a band or to buy expensive decorations, they decided together that they wanted to use it to help feed thousands of the struggling families that fled Syria.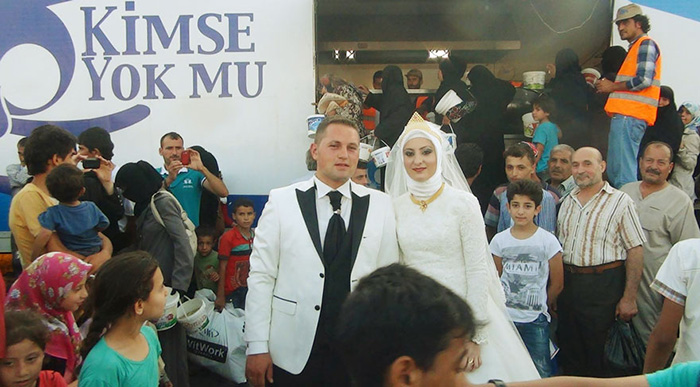 "We wanted to help our Syrian brothers," the newlyweds said. "Seeing the happiness in the eyes of the Syrian refugee children is just priceless. We started our journey to happiness with making others happy and that's a great feeling."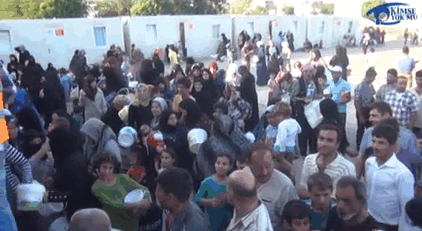 They hosted their wedding on the Syrian border, and more than 4,000 grateful men, women and children were able to eat well thanks to this beautifully compassionate couple.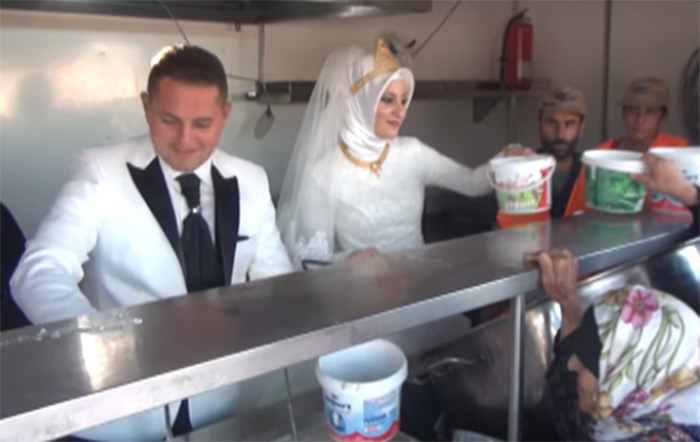 "I thought that sharing a big delicious dinner with our family and friends was unnecessary, knowing that there are so many people in need living next door."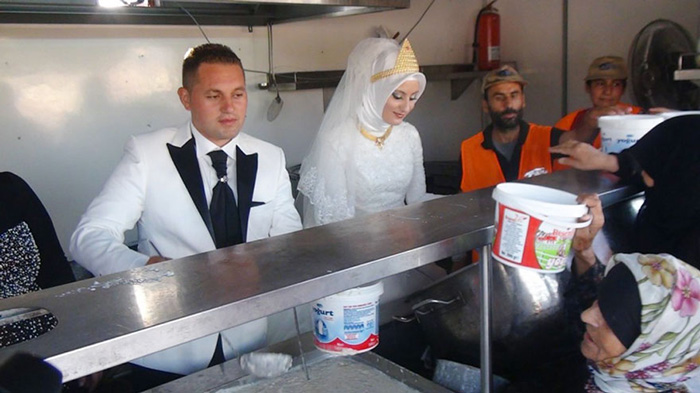 Turkey has compassionately welcomed more than two million of their neighbors fleeing violence since the civil war began in Syria. The 4,000 refugees which celebrated with the couple are regularly looked after by the charity Kimse Yok Mu, which translated means 'Is Anybody There?'
In total, more than four million people have fled Syria since the war began, in what the United Nations described as the worst crisis of its kind in a generation. Eight million people are displaced within Syria according to the U.N., and they are desperately in need of help and of love.
The fleeing refugees did not want the war, and those who are peaceable sought to flee the violence in order to keep their families alive and safe; the same as any of us would do if we were in their situation. Thanks to the kindness of this beautiful newlywed couple, thousands were able to receive some of the love and support which they deserve and need.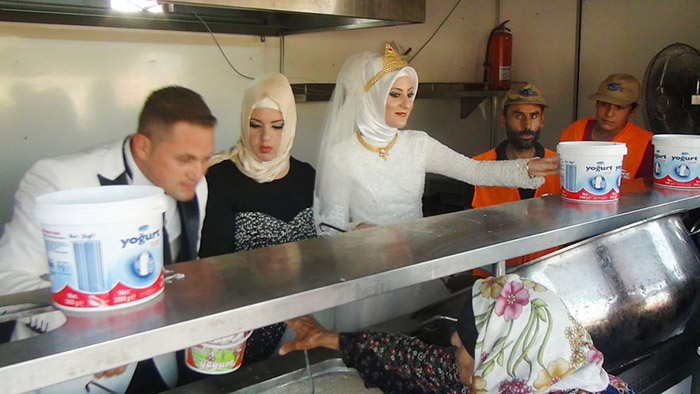 "We think we've made an investment in happiness by sharing our dinner with Syrian refugees living in our city. God willing, this will lead to others doing the same and giving food to our Syrian brothers and sisters."
Let's hope that the rest of the world also responds with love to help our refugee brothers and sisters wherever they appear, as they struggle to survive and to find a home.
You are Loved.
Watch this short video clip of the compassionate couple feeding thousands of refugees on their wedding day:
See Also: These 153 Poor Heroic Villagers Helped Over 900,000 Refugees Escape Annihilation From The Bombings In Syria
 

 

View this post on Instagram