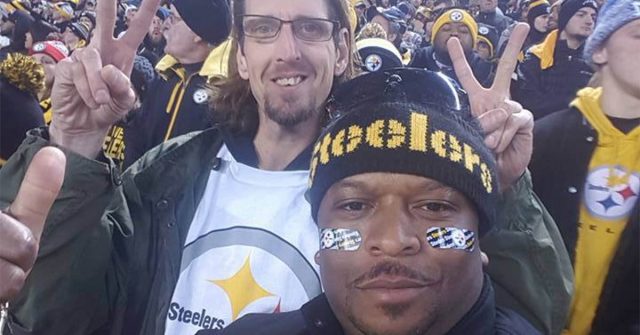 A kind Pittsburgh fan used the extra ticket he had to bring a homeless man to the first NFL football game of his life.
Ernest Freeman, a Pittsburgh Steelers fan, had plans to go see them play before Christmas and he had an extra ticket that he planned to sell. Before the game, Ernest heard a song playing called "Give Love on Christmas Day", and it inspired him to give his extra ticket to a homeless person rather than selling it.
"I had an extra ticket for the game on Christmas I was originally going to sell until I listened to "Give Love on Christmas Day" by Johnny Gill," Ernest wrote in a post online. "In the song there's a line about giving love to the 'man on the street' which gave me an idea. Instead of selling the ticket, I invited 'a man on the street' to the game."
Ernest met a homeless man named Ricky, who has lived in Pittsburgh for 43 years but has never been to a football game. Ernest invited him to come watch the game together, and Ricky happily agreed. As they shared an enjoyable day together, the two of them got to know each other better.
"This is Ricky, aka Stretch, as he's known on the streets of Pittsburgh. He's 43 years old and has been in The Burgh his entire life but had never been to a game. He and his friends on the street look out for one another; one of his friends was able to take his backpack and other belongings until the game was over. He told me he's lost 12 friends this year to heroin overdoses and a few other tough stories."
Ricky had a wonderful time at the game, and while Ernest offered to get him anything he wanted and also offered to give him some money after the game, Ricky, a homeless man, humbly declined all of his offers. He said that being invited to watch a game inside of the stadium was the best Christmas gift he could have ever hoped for.
"I offered to buy him anything he wanted during the game and he never once asked for anything, nor did he accept any offers of food or money after the game. He told me the gift of being invited inside the stadium to watch the game was the best Christmas gift ever for him. The look on his face during the game was something I'll never forget because it reminded me of my own blessings."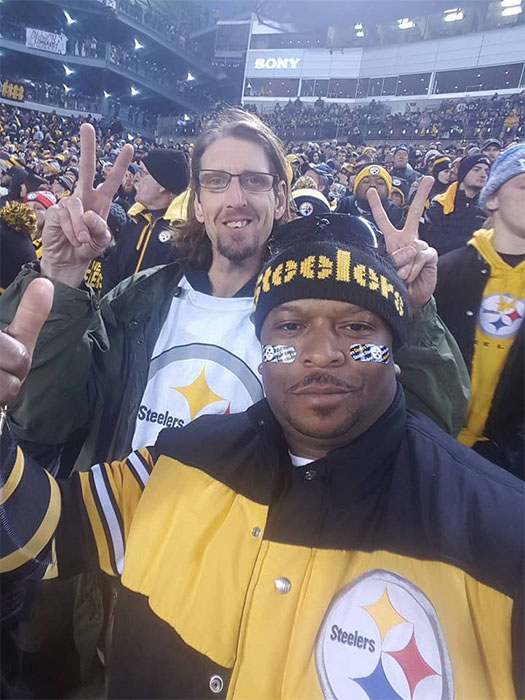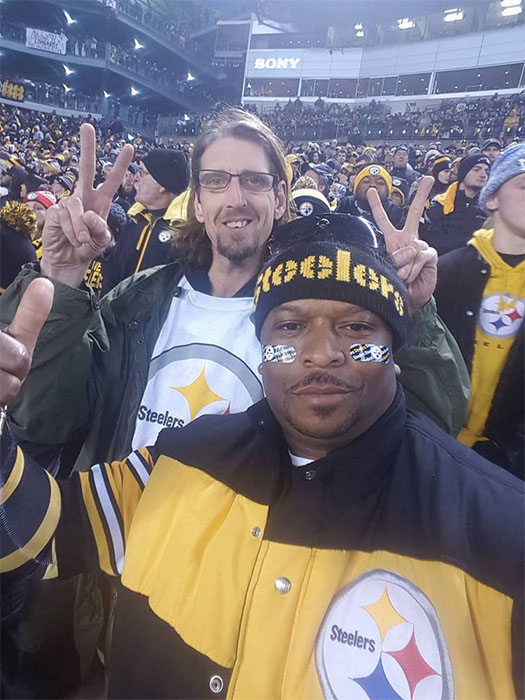 "It also reminded me of what this day is all about, in that the ability to give is a blessing in itself. I saw this as a way to remind us all to give, to give back and/or make a difference when and where we can. Merry Christmas!"
You are Loved.
View this post on Instagram
Related Compassion:
Kind Cubs Fan's Act Of Kindness For A Blind Man Goes Viral
Kind Lineman Gave Teenager Playing Football Alone Each Day In Park Free Tickets To His Football Game
Kind Football Coach Canceled Practice, Asked Players To Shovel For Elderly And Disabled Neighbors