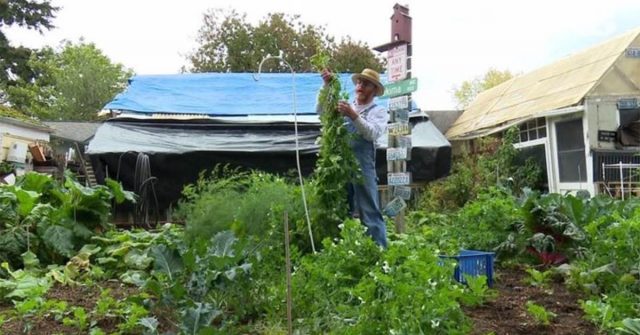 A kind man in Tacoma, WA, is using his harvest each day to feed people in need.
David Thompson grows a large amount of fruit and vegetables to help provide fresh produce for those in his community who aren't usually able to afford it.
"I grow food to give away," David said.
"I'm a Navy veteran and cancer survivor who believes that no American should go hungry and homeless. I have a 4000 sqft garden and I grow food to share. I grow lettuce, cabbage, brussel sprouts, radishes in the early spring and squash, tomatoes, carrots, corn, and cucumbers in the summer."
David was inspired to grow food and provide for those in need by the Food is Free Project, a nonprofit which teaches people how to easily convert their front yards into gardens which can grow food for their neighbors.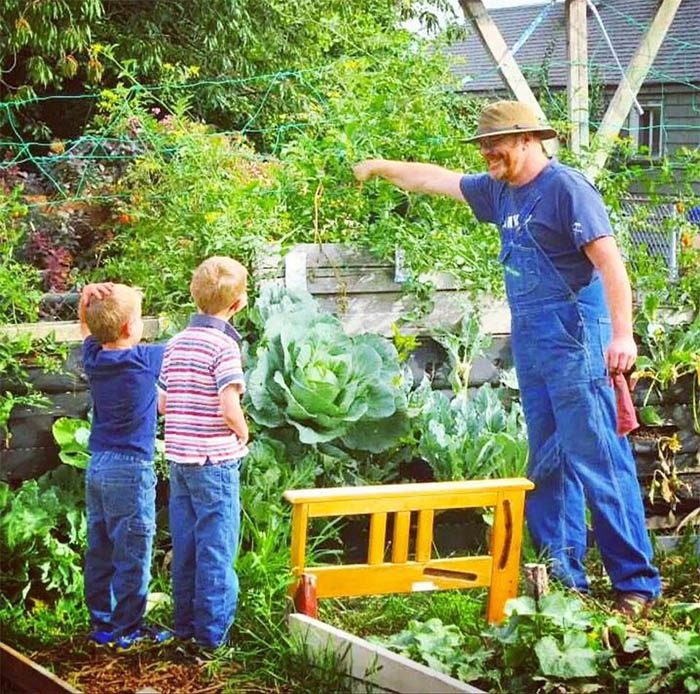 "I started with a 300 sqft garden and expanded it to 4000 sqft when the gardening bug hit me. I began by growing vegetables for my family, but like so many things in my life it got out of control and I had more food than I knew what to do with. I tried the food banks, neighbors, friends, family, and even another food project in the city. I found Food is Free Project on Facebook and I fell in love with the concept. Building community with food."
The Food is Free Project believes that front yard gardens and sharing one's harvest with their neighbors is a wonderful way to build compassionate communities and to help care for the hungry.
"The Food is Free Project started with one front yard garden," their website explains. "Less than 3 months later, 19 of the 30 houses our block hosted a front yard community garden. We created a new normal with food growing freely and we started meeting our neighbors."
David lives in a high poverty area, and after he saw how much his neighbors appreciated getting fresh fruit and vegetables from him, he decided to create more and more garden locations in order to provide enough for everyone.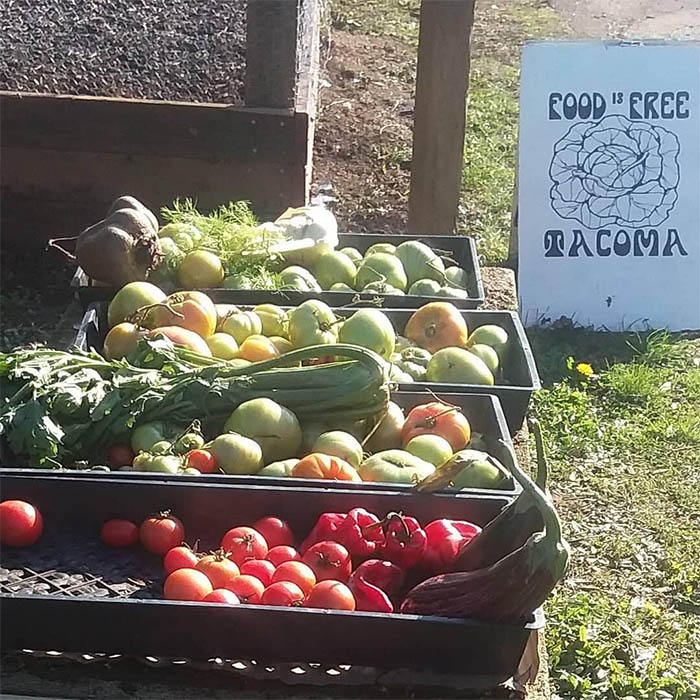 "I grow food because I love giving it away and inspiring others to try growing food too," David said. "I have 12 garden locations in the city with 20 additional sites scheduled for this season. I grow a wide variety of vegetables. It's fun to introduce people to new vegetables and varieties."
David always has a table setup by the street in front of his house with a "Food is Free" sign. He puts fresh produce from his garden each day on it and people in his community stop by to pick it up when they need it.
"I'll set it out here. People drive by and pick it up," David said.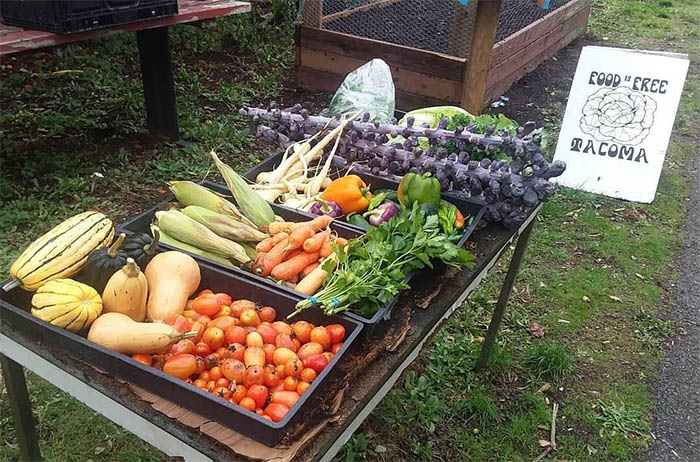 "It is really hard to get fresh produce if you don't have any money. I have chickens here, so I give away eggs as well."
David has enjoyed seeing his community come together around the joys of gardening and of helping one's neighbors.
"You build community. Your neighbors start to talk to each other. The idea is that it will ripple outwards, and people will start putting up their own tables out front," he said.
Some of David's neighbors have also begun their own gardens and put tables by the street with fresh fruit and vegetables for free.
"Food can do that. Food and growing your own stuff and giving it away can build that community."
David enjoys helping those who would not otherwise be able to afford fresh produce.
"My biggest reward is a "Thank you" from the neighbors when they come up for free food. Some people say, "Thank you." They'll yell it from the street, "THANK YOU!"'
"My vision of Food is Free is helping people to start gardens. Together we can do this."
Watch this heartwarming video of David helping his neighbors with his garden:
You are Loved.
Subscribe for free to Understanding Compassion on YouTube and help us make the world a kinder place.
Related Stories:
He Left His $37 Million NFL Contract To Make A Farm For The Hungry
Kind Restaurant Puts Up Sign Offering Free Meal For The Homeless Person Going Through Their Trash
Kind 9-Yr-Old Girl Builds Little Homes For The Homeless And Feeds Them With Food From Her Garden