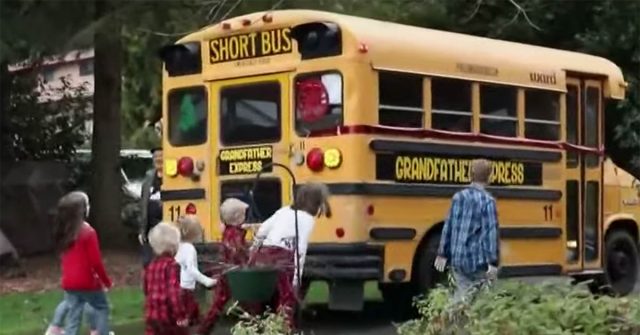 A loving grandfather in Oregon bought a small school bus so that he can drive his ten grandchildren to school each day.
Doug Hayes, from Gladstone, Oregon, has ten cute-as-can-be grandchildren. Five of his grandchildren attend a small private school which isn't big enough to have its own school buses, so their parents usually drive them back and forth to school each day. The other five children aren't school-age yet, but will be joining their siblings at school soon.
The children often talked about how they wished their school had a school bus for them.
"The kids have always said, 'Gee whiz, I like our school, but we would like to be able to have a school bus,'" Doug said.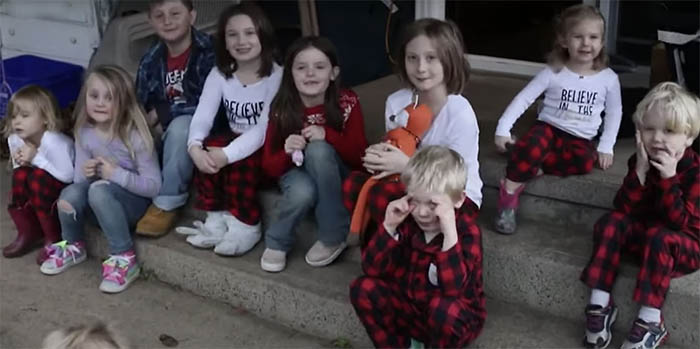 His grandchildren all live within about a 20 minute drive from his house, and their school is two to three miles away.
Doug's wife, Amy, asked him one day if he had any major goals he'd like to accomplish. After a few weeks, he told his wife that he would love to spend more time with his grandchildren by driving them to school.
"It would be the most fulfilling thing to take the grandkids to school in the morning," he said.
He said that the children all really wanted to have a school bus at their school, so wouldn't it be fun if he bought them their own bus and was able to pick them up each day. Amy thought it was a lovely idea, and kept encouraging him to make his dream a reality.
"It's primarily about getting to spend a few minutes with them every single morning," Doug shared.
After about a month of considering and looking, they decided to get a small school bus and to surprise their grandchildren with it.
They found a short school bus for sale, and it was perfect. It came pre-decorated for the children with letter magnets and numbers on the ceiling, and they were able to add seatbelts to all of the seats.
The grandparents drove up one day to meet their grandchildren once the bus was ready, and the children were surprised, excited and loved it.
"When they saw it, they were just ecstatic," Doug said.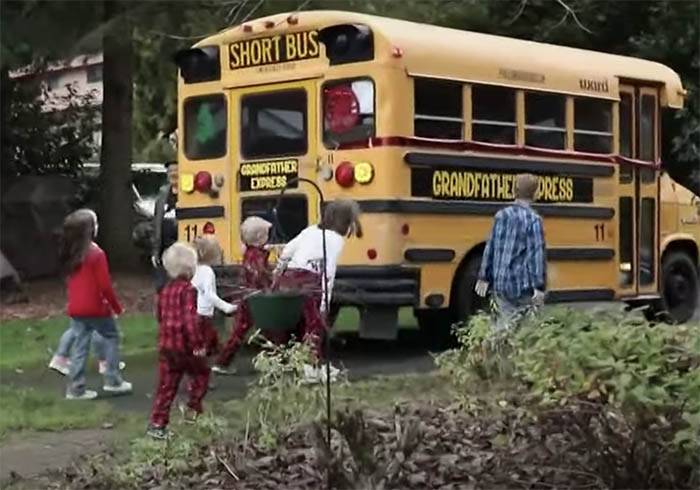 "YOU GOT A BUS!?" his granddaughter cutely yelled as he pulled up.
"It was a big surprise! All of us were really stunned. I never expected him to buy a bus!" one of his grandchildren said.
"It was really fun!" shared another.
They put a sign on the side of the bus that reads: "Grandfather Express"
"Well, we just couldn't let it simply say school bus. That wouldn't be right. We called it the Grandfather Express."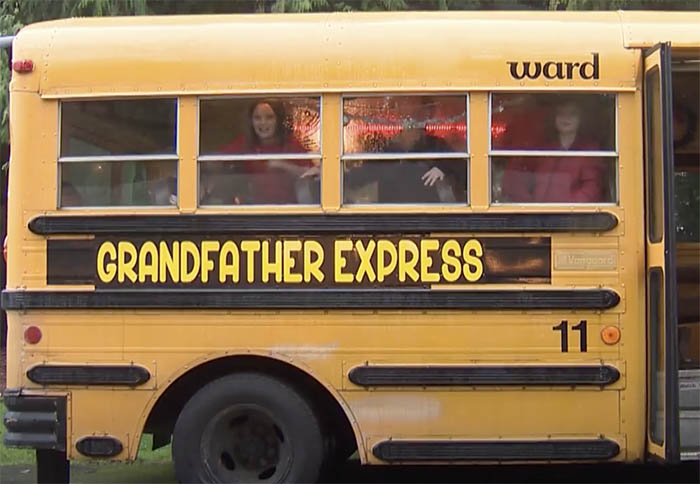 Doug hopes that the school bus is a way for his grandchildren to have a special memory and to remember how much he loves them.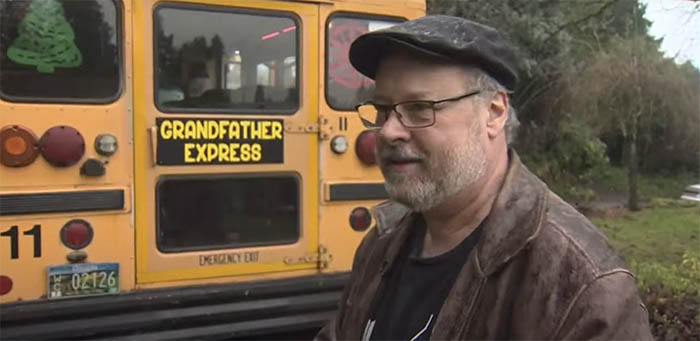 "I thought maybe there's a way I can give them a memory that would last all their lives," he said.
You are Loved.
Related Stories:
Granddaughter Notices Her 85-Year-Old Grandfather Only Chooses Her Grandma's Favorite Things While Shopping
People Are In Love With The 'ICU Grandpa' Who Cuddles Babies In Need At Hospitals
This Sweet 'Grandma In The Window' Waves To Kids Every Day, And They Returned The Love When She Needed It Most
View this post on Instagram