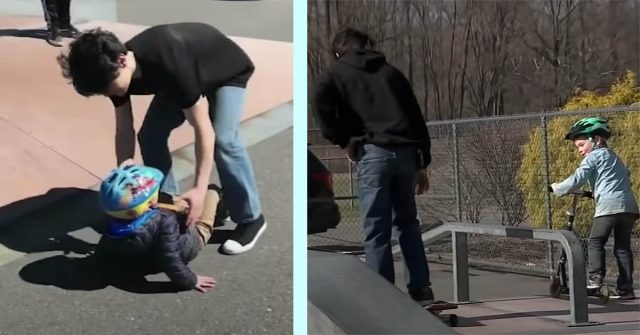 When a 5-year-old boy with Autism was nervous about skateboarding around a group of older teens, the kind teenagers encouraged him and made him feel welcome.
For Carter Braconi's 5th birthday, his mom, Kristen Braconi, brought him to a skatepark in South Brunswick, New Jersey.
"We went to the park behind the police station, and he was in the skatepark on his scooter and some older kids showed up," Kristen shared in a post online. "We wanted to take him to the park to see if we could get him to interact with some kids and try to help him be more social."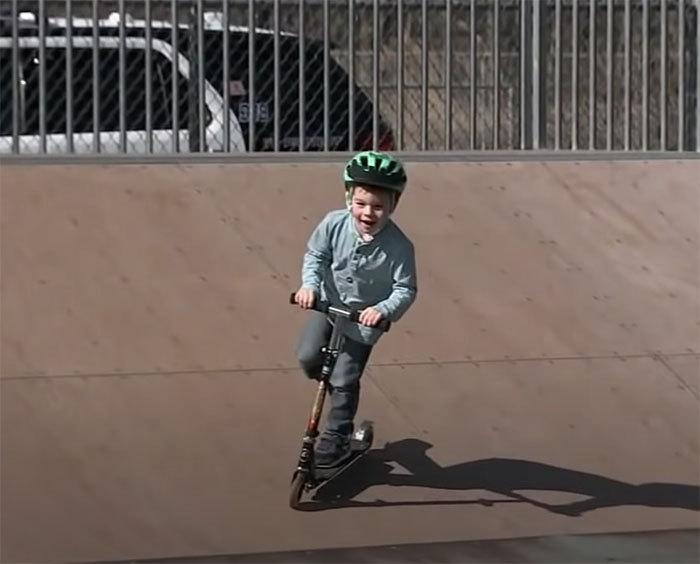 Carter is a sweet young boy who who sometimes feels nervous and overwhelmed around people, so when the older teenagers showed up, he felt "really nervous" and thought he might have to leave.
"He gets nervous around a lot of people sometimes because it can be overwhelming," his mom shared. "When the bigger boys got there, he said to me 'Oh no,' and he thought he was going to have to leave because he didn't want to get in their way."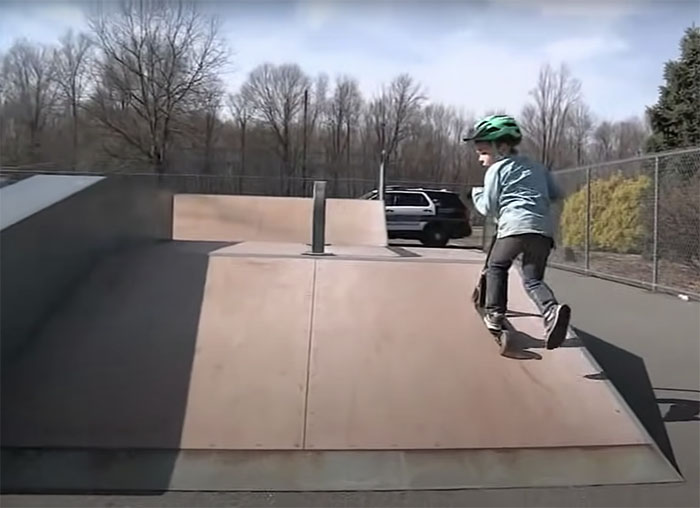 Carter was riding up and down the ramps on his scooter, and rather than ignoring him, the kind teenagers said hi to him and took it upon themselves to teach him how to skateboard.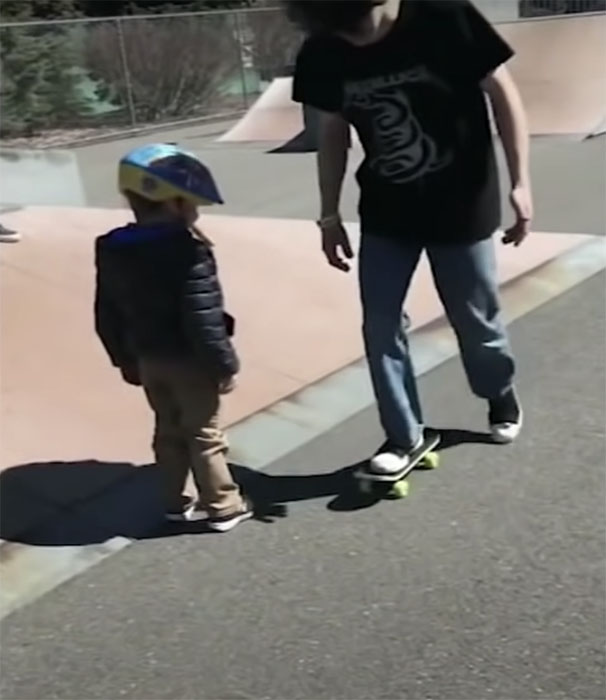 "They were absolutely amazing with him and included him and were so beyond kind it brought me to tears," Kristen said.
The teenagers taught Carter how to stand on a skateboard and how to kick off. Carter fell down a few times, but the group encouraged him to keep going and one teen even helped pick him up and showed him how to stay on.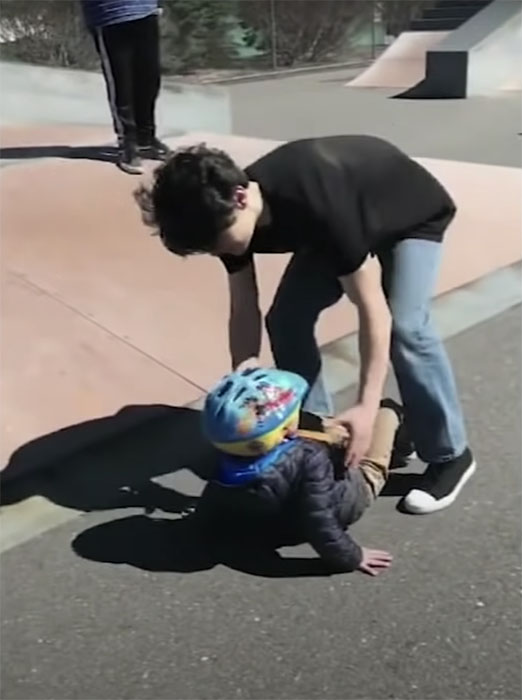 "That day made me feel overjoyed to see kind, compassionate, respectful teenagers doing the right thing on their own," Kristen shared with PEOPLE.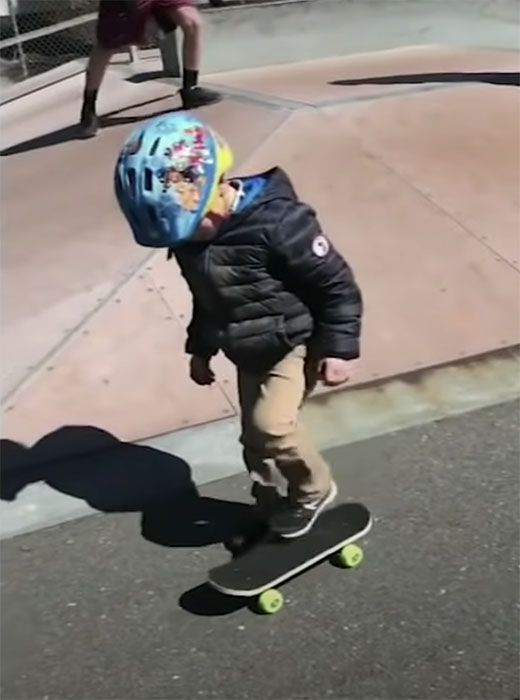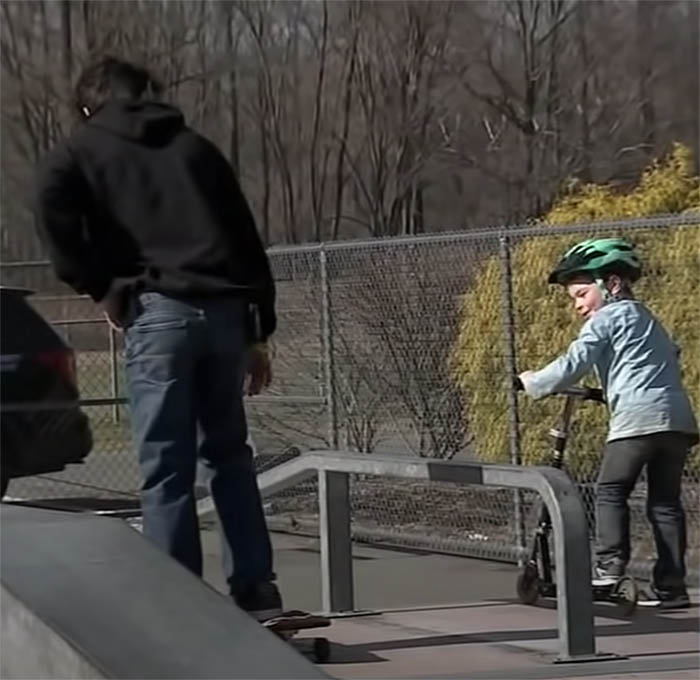 After learning it was Carter's 5th birthday, they all came together in the skatepark and sang him happy birthday.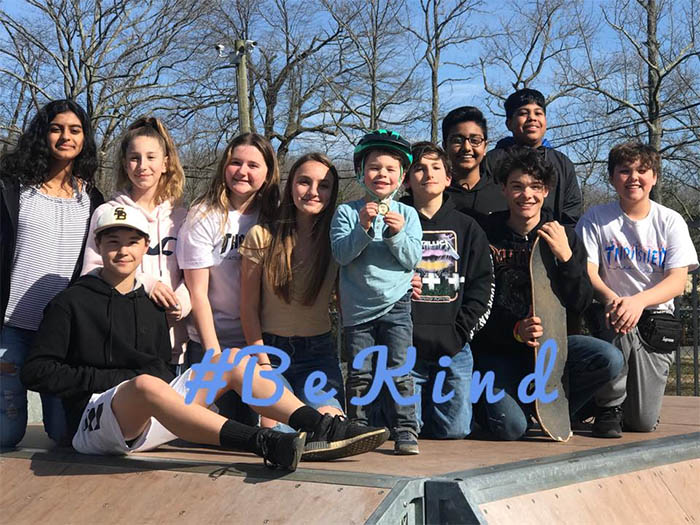 "They made him feel so special," Kristen said. "He kept telling everyone when we got home about how nice the boys were, and he has watched the videos for two days in a row."
Carter now feels more comfortable at the skatepark, and his mom thinks that if we all spent more time highlighting the good that happens each day instead of the bad, that this world would be a much better place.
"After they included him, his whole demeanor changed. He seems more confident now and I think more comfortable to be at the park. Hopefully he will feel like he can be more social," Kristen shared. "I know in my heart this kindness exists everywhere and goes on every day we just don't highlight it enough. The light is drowned out by the dark and if we gave less recognition to all the tragedy and negative this world could be a different place."
You are Loved.
Subscribe for free to Understanding Compassion on YouTube and help us make the world a kinder place.
Post by @understanding_compassion

View on Threads
Related Compassion:
Dear Teenage Boy At The Skatepark:' Mom Thanks Kind Teenager Who Helped Her 6-Yr-Old Daughter