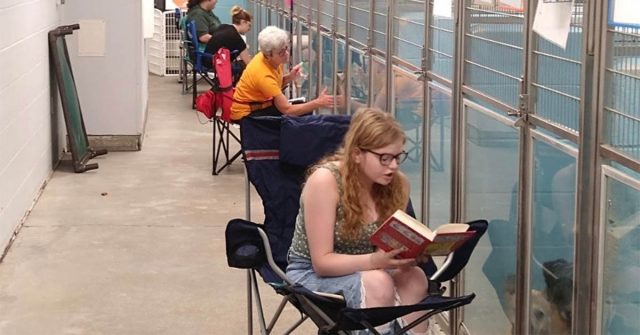 When a group of kind neighbors knew that the holiday fireworks would scare many of the rescue dogs in the humane society, they volunteered to spend their evening reading to them, helping them stay calm, and letting them know they're not alone.
For many animals, the loud noises from fireworks can be a scary experience. Dogs have a particularly strong sense of hearing: they hear nearly twice as many frequencies as humans do and they can also hear sounds from four times further away. As humans, we are able to understand what the loud sounds from fireworks are, but dogs do not understand where the sounds are coming from, and many become afraid and often try to find a safe place to hide when they hear them (often under the bed).
Knowing that many of the animals at the Humane Society in Louisville, Kentucky, would be scared during the fireworks, kind volunteers came at night with books, treats, soft music and good company to keep them all feeling safe and comfortable.
"We want to say a huge thank you to our amazing, compassionate volunteers who came out to the Kentucky Humane Society to comfort our shelter pets during the fireworks," the Kentucky Humane Society shared in a post online.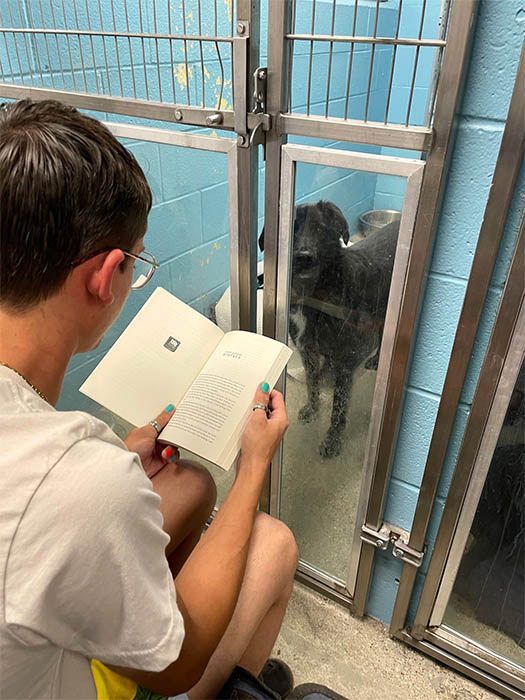 "The loud booms that occur can be very scary for our animals, so volunteers read to them, feed them treats, play soft music, and sit outside their kennels to let them know they're not alone. We are so grateful to these beautiful humans for spending their holiday with us as we try to make the shelter as stress-free as possible for our pets. Thank you, volunteers!"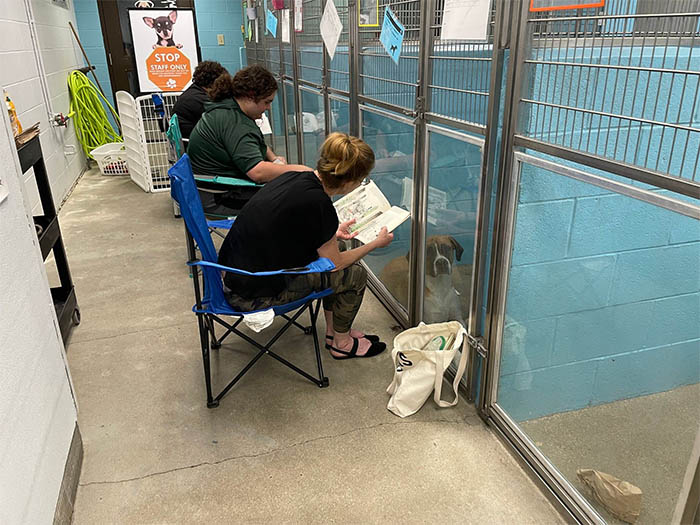 While volunteers often play inside of the kennels with the dogs, the volunteers sit outside of their kennels when there are fireworks, for safety, as extremely scared rescue dogs can sometimes behave unpredictably. The dogs still had a wonderful time.
"All of the dogs loved it," the humane society shared.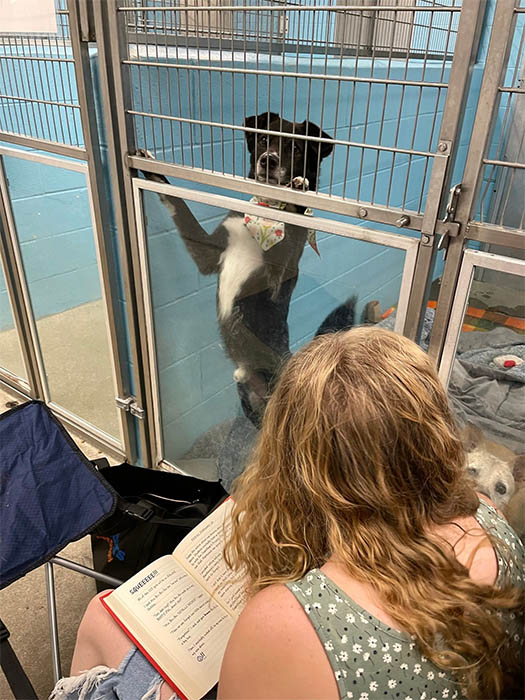 Thousands of hearts online were grateful for the thoughtfulness and kindness of the volunteers.
"Thank you so much! We so appreciate all the love and kindness you showed for all the sweet shelter babies! You are amazing!" commented Debbie M.
"Thanks everyone who gave up their time to keep [these] babies safe," wrote Teresa G.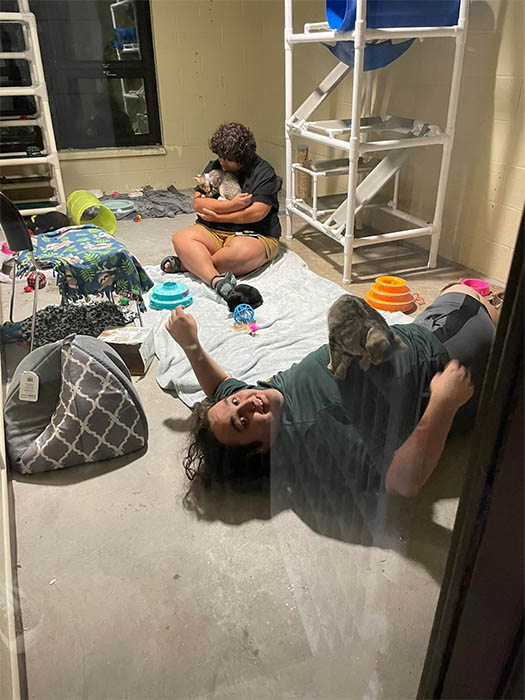 "This is very lovely and restores my faith in humanity… thank you to each of these heroes," wrote Connie K.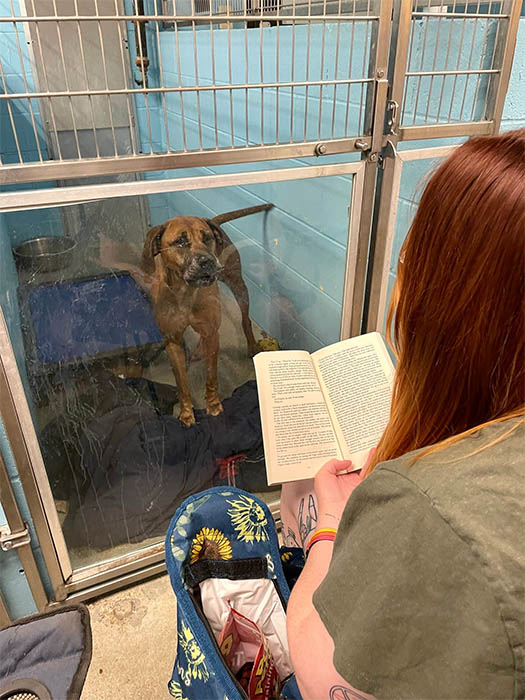 "Makes me cry looking at those beautiful people being so compassionate. Thank you ???" wrote Sharon L.
You are Loved.
View this post on Instagram
See Also:
Animal Shelter Is Empty 'For The First Time In History' After Every Dog Is Adopted
Kind Couple Adopts 46 Shelter Dogs And Builds A Safe Sanctuary For Them To Run Freely
Danny And Ron Have Saved More Than 11,000 Abused, Abandoned And Unadoptable Dogs