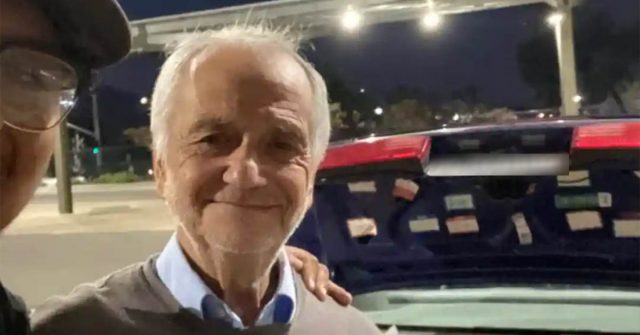 When a kind young man learned that his elderly former substitute teacher was living out of his car, he fundraised enough to give him a $27,000 check on his 77th birthday.
After Steven Nava graduated from high school, he began to notice one of his former substitute teachers in different areas around his neighborhood. Steven had really appreciated this one particular teacher, Jose Villarruel, as he was passionate about the subjects he taught, and he really made sure that everyone in the class received something of value during his lectures.
"He was a pretty cool teacher and like, you know, he wasn't like those sorts of substitute teachers that would just take attendance and then, you know, just sit and have the whole class go crazy," Steven said. "He was really passionate about making sure everybody is actually getting something out of the whole lecture."
Steven remembered how much Mr. V cared about each individual student, including him.
"He really stuck to me just because of the way he was so nice around his students. He'd ask how your day would go, did you eat, just small little details like that. He'd be really, really funny when he took attendance."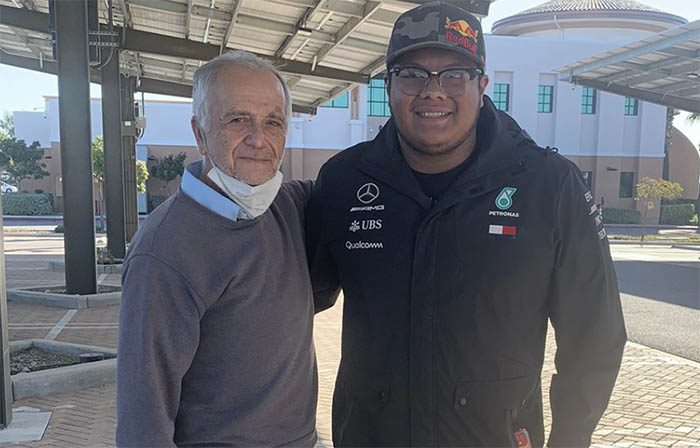 Steven would often see "Mr. V" at a fast food restaurant in the community, and later, as Steven would head to his job in the mornings, he would often notice Mr. V sitting in his parked car in the neighborhood. He did not know it at the time, but Mr. V had been homeless and living out of his car.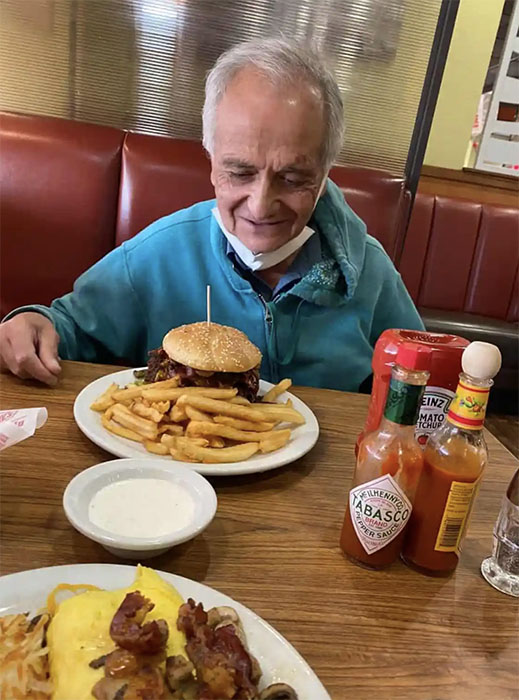 Steven came and talked to Jose one morning by his car and learned a bit more about his situation. After hearing that Mr. V had been homeless and living out of his car, Steven took the $300 he had out of his wallet and gave it to Mr. V.
"He gave me this big old smile and said, 'Thank you so much,'" Steven recalled. "He came over to give me a hug, and as he was hugging me, I saw a little tear run down his face."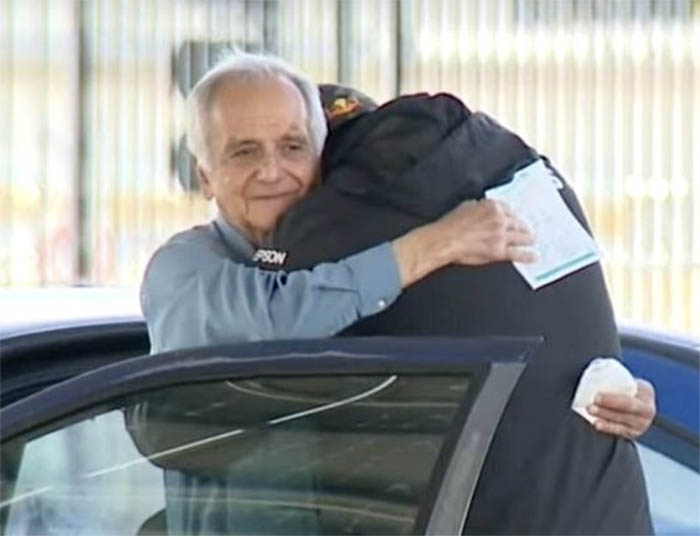 Steven made his beloved 76-year-old teacher a promise; that he would help him get through this situation. Later that day, Steven created a GoFundMe for Mr. V and asked his friends and family to help donate.
"I found out that his birthday was that upcoming Thursday, two days after my birthday, and so when I found that out, I'm like, that leaves me enough time to raise a good amount of money," Steven said.
Steven posted a picture of him with Mr. V and the following message:
"FRIENDS PLEASE HELP! every morning/ night I've always noticed this older man that would stay out in his car constantly at this parking lot near my house even when the weather was bad. He looked familiar and I'm sure a lot of y'all have had him as a substitute in Fontana…"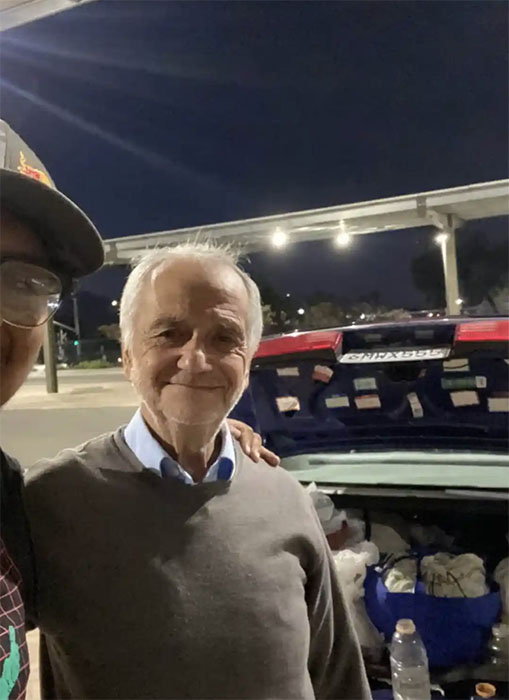 Within 24 hours, Steven and his kind community raised more than $4,000 to help Mr. V. By Thursday, Mr. V's 77th birthday, he had raised a heartwarming $27,000. Various members of the community, and even the mayor of Fontana, planned to meet on Mr. V's birthday and present him with the $27,000 check.
"The few days before, he kept on saying that he would like me to be at the senior center parking lot in Fontana at a particular time," Jose "Mr. V" Villarruel later said.
Mr. V was deeply moved and amazed at seeing his smiling community waiting for him when he met with Steven on his birthday.
"I finally kind of understood in a matter of a few seconds, why Steven said it is a surprise for you. It was something extraordinary at that particular occasion, and I felt great," Mr. V said. "It was extremely exciting… totally unexpected and great."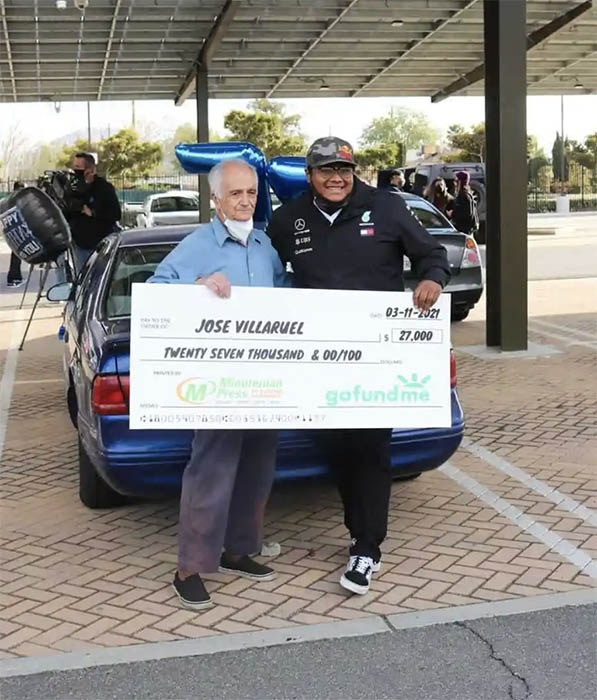 "Mr. V is a prime example of the definition, never give up. He's lived in his car… He kept going. He never gave up," Steven shared.
Jose plans to use the funds to find a better living arrangement and to pay off some debt.
"It's a great feeling to have this change and I still have to adapt to it so I can make the best of it," he said. "It was unexpected but I accept it with an open heart and I'm ready for whatever comes next. I know good things will come. I'm not lucky, I'm blessed. It's a different word altogether. I'm not lucky. I'm blessed. I've been blessed."
You are Loved.
View this post on Instagram
Related Compassion:
Homeless Man Living In Car Found Kind Letter From Neighbor Offering Food Anytime He Needed It
Elderly Woman Living In Car With Dogs Now Has A Home After Kind Women Called On Neighbors For Help
A Fifth Grade Teacher Found This Thoughtful Thank You Note From His Student; Thousands Have Been Moved To Tears By It