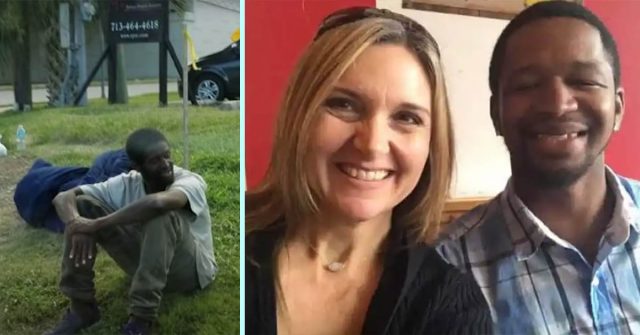 When a kind woman saw a homeless man sitting on the same street corner for more than three years, rain or shine, she wanted to learn more about his situation.
Ginger Sprouse owns a business which offers cooking classes in Nassau Bay, Texas, and every day as she would drive to work, she noticed a homeless man sitting on the same street corner. He would sometimes talk to people passing by, but whether it was in the summer heat, rain, or during the cold nights of winter, the homeless man would always sit in the same spot. Ginger began to wonder why.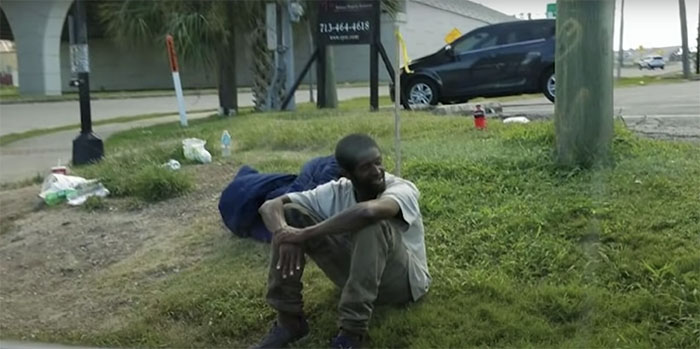 One day she decided to pull her car up next to him and say hi, and ask him why he always chose to stay in that same spot. She learned that the homeless man's name is Victor Hubbard, he's 32 and that he lives with mental illness. He told Ginger that he didn't want to leave that particular place because it was the last place he had seen his mother, and he wanted her to be able to find him when she came back.
The homeless man's situation deeply moved Ginger's heart.
"He was so sweet," Ginger said. "He didn't ask me for anything. He didn't want anything. He was just excited that I wanted to stop and talk to him."
Over the next few months, Ginger began visiting Victor during her lunch breaks, and she got to know him better. She was always impressed that given his difficult situation, that he always had a positive attitude, a smile on his face and he always asked her how she was doing.
"I would drive up and he would say, 'How are you doing today? Are you doing okay? Don't ever let anybody do you wrong.'"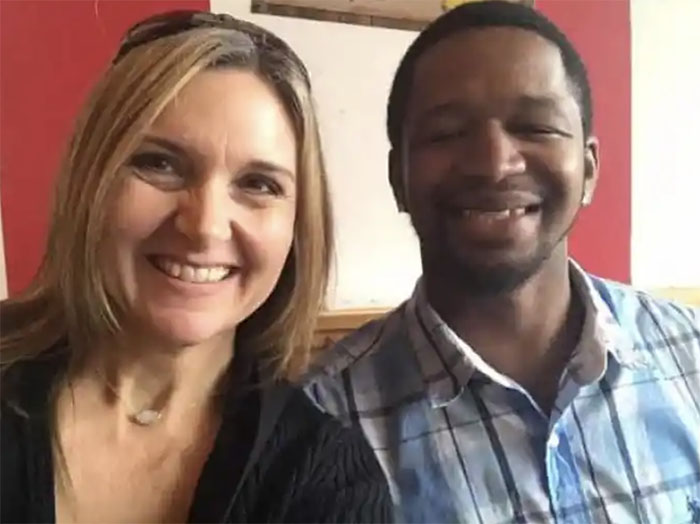 She learned that Victor had been in and out of contact with social services, and that he had been homeless for 10 years. During the past three, social services had been unable to locate his mother. Ginger wanted to do something to help Victor so that he was not waiting forever on the street corner.
On a 35-degree night during winter, Ginger and her husband brought Victor to their home so that he would be safe and have a warm place to stay. After that night, he began staying with them on and off.
Ginger got Victor medical and mental health treatment, and she even hired him as a skilled worker in her kitchen.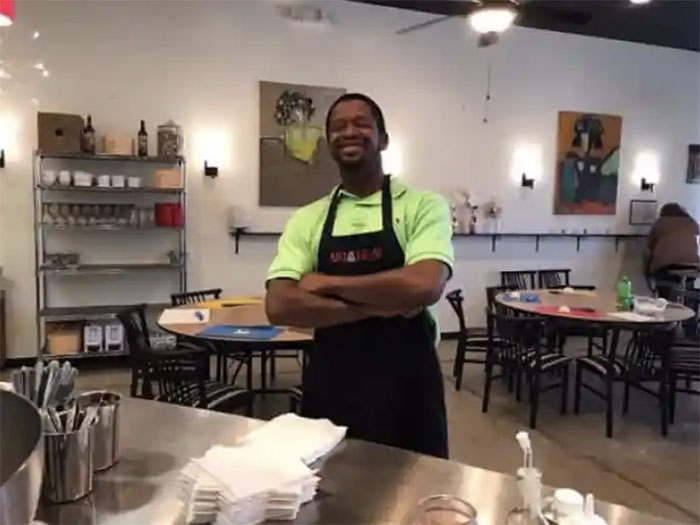 After seeing how well Victor began doing, and how grateful he was for all of her love and support, Ginger had a discussion with her husband and they decided that they wanted to invite him to be a part of their family.
"If we help him, we cannot just clean him up and give him a shower and throw him out there and say, 'OK, little bird, fly,"' she said. "It's a lifetime commitment."
"We kind of had to make that decision. Is he really a part of our family? Do we really mean it when we say that he's going to be in our lives for the rest of it if that's where he wants to be? And we said, 'Yes, he is."'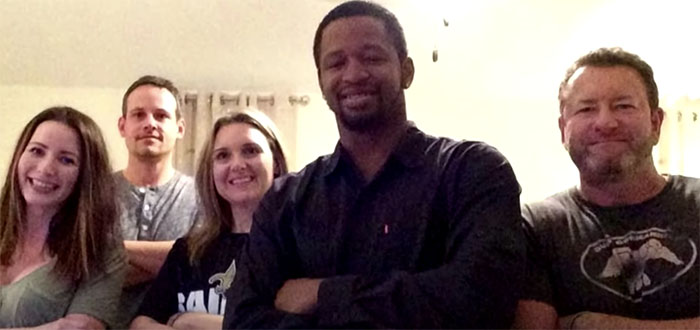 Ginger later shared a bit about Victor online, and many in their community reached out to see if they could help him as well. Community members donated money, eye exams, and various other essentials that have helped Victor come into a happy life.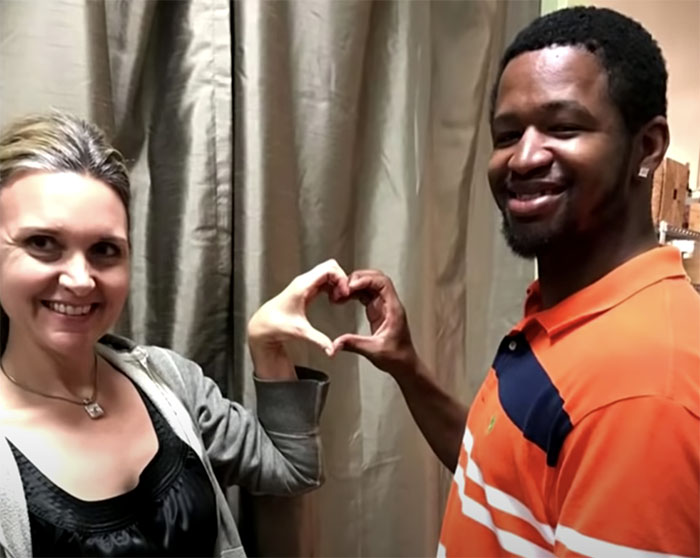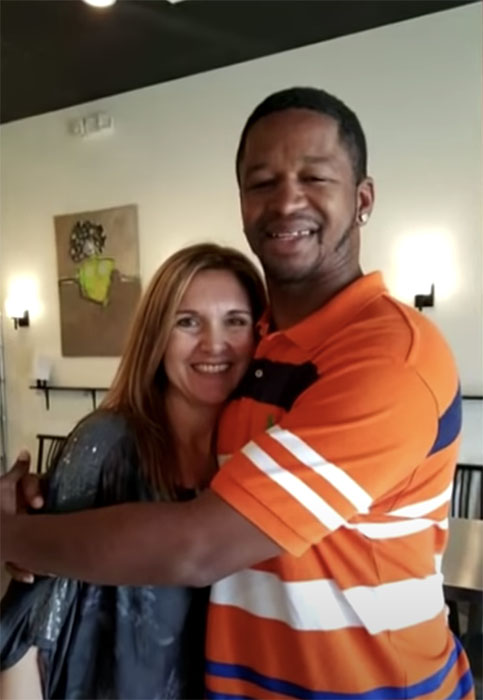 While his birth mother is not able to give him the care he needs, he was able to reconnect with her as well, and it brought him a lot of happiness.
Watch this heartwarming video of Ginger and Victor describing their experience of first meeting:
You are Loved.
Related Compassion:
Kind Couple Fed Homeless Man, Let Him Stay In Their Backyard, And Got Him His Own Solar Tiny Home