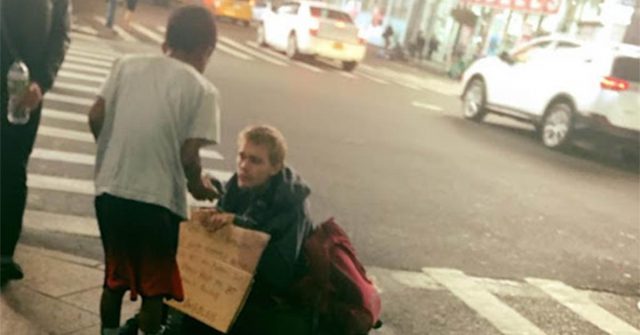 After seeing a homeless person sitting outside on his way to a restaurant, a kind young man saved half of his meal and then returned to give it to him.
JT Henderson and his family were on vacation in New York, headed downtown to eat dinner, when his son's kind heart gave him a moment of pride as a father. While on the way, his son, Chernet, noticed a young homeless person sitting outside on the street with a sign, and his kind heart felt compassion for him.
"There are lots of reasons to be worried about our world and the condition we are transferring it to our children. You know why I'm confident in the future? This guy right here," JT shared in a post online.
JT knew that his adopted son, who regularly cares deeply for others, might have difficulty seeing numerous homeless people while walking downtown.
"I knew that Chernet would struggle with the amount of homeless people on the streets [downtown]. If you know him, you know that caring for these friends has been on his heart since he joined our family."
As their family ate dinner together, Chernet told his dad that he wanted to save some of his dinner to share with the homeless man they saw.
"During dinner, he stopped halfway through his meal and said, "Dad there was a guy on the street who's sign said he is 20 years old and he's homeless. I need to give him the rest of my food." So we packed up, left the restaurant, and set off to find this young man."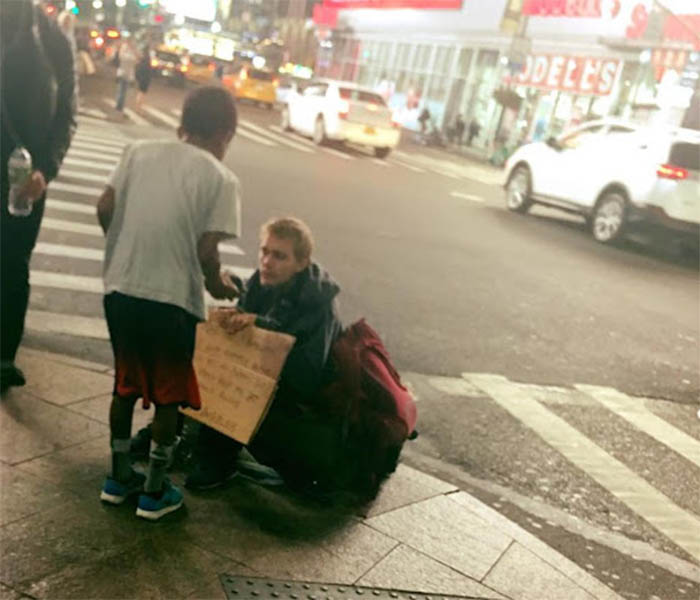 For JT, this beautiful moment made him proud as a father.
"I hung back to take it all in. I've never been prouder to be Chernet's dad than during this moment."
You are Loved.
More Compassion:
Kind Young Woman Raises $1,000 For Street Violinist Playing To Help His Mom With Rent
Kind 5-Yr-Old Brings Her Saved Coins To School To Buy Milk For Classmate Who Couldn't Afford It
Kind Man Shares His Lunch Each Week With Homeless Woman And Now Teaches Her After Learning She Can't Read
View this post on Instagram