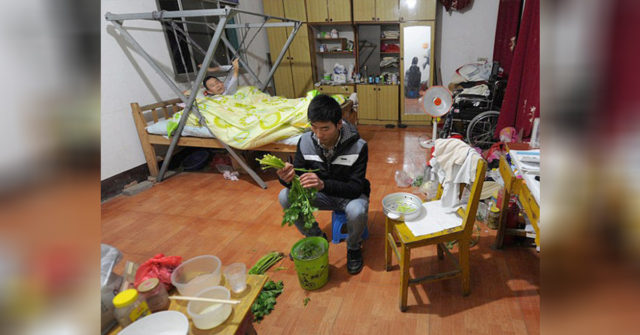 Guo Shijun is not your average college student. The 20 year old had a tough childhood, as his mother was left mentally disabled when he was young after battling a disease. His father and him took care of his mother, and Guo managed to keep good grades while also caring for his mother.
His life as a caretaker became even more difficult as his father fell from a bridge while working. Thankfully he survived, but he was left paralyzed from the waist down.



Guo's grandparents were able to assume care duties for his mother, but at their age they were not able to properly care for his disabled father as well.
Without knowing what to do, and without the time to get to his classes as well as checkup on his father, Guo decided the best way to care for his dad and pass his classes was to move his father into his dorm room.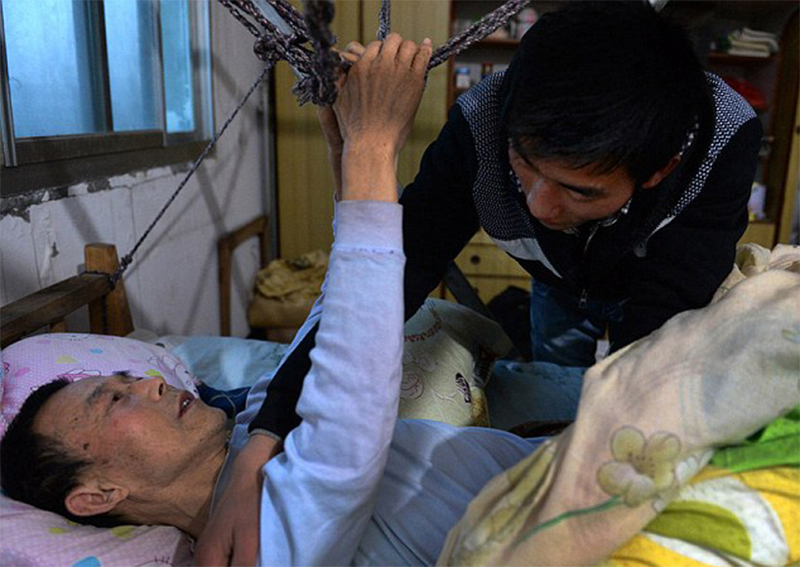 He begged his university to let his father stay in his dorm room, which is not a normal occurrence, and his requests were initially met with resistance, but eventually the school agreed to let his father stay there.
Guo has been able to borrow money from friends and relatives to pay for his college tuition and their food, and because of his academic performance was given a small scholarship to help with his other expenses.




It's remarkable how one young man given such difficult circumstances in life can not only take care of both of his parents, but also can manage to excel in school and even attain a scholarship.
If there ever was a trophy for being an amazing son, then Guo Shijun no doubt deserves the biggest one available. His compassionate heart to care for his family shows us what it truly means to care for one's family.
"I can't say life is easy but the only way out of the problem is through hard work so I'm not complaining," Guo said.
"I think once I graduate things will get much better."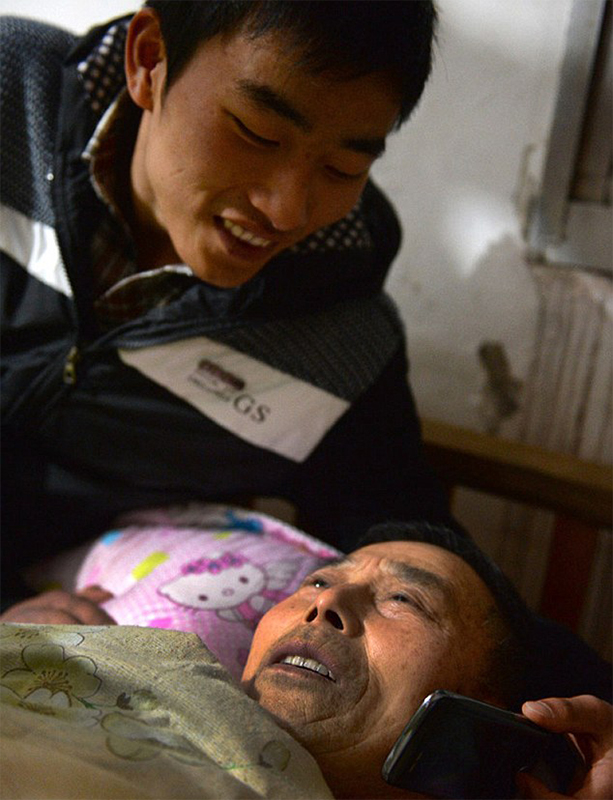 A few kind hearts started a GoFundMe for Guo, and raised more than $500 for the hardworking student. While it won't cover all of his expenses, he surely appreciates it.
Take care of your parents, just as they took care of you.
You are Loved.
Related Compassion:
Young Girl Froze On Stage During Talent Show But Overcame When Her Loving Mother Began Singing With Her (Video)
He Spent A Year Saving $120 And Spent It Making Lunches For The Homeless
This Kind 6-Year-Old Girl Showed Compassion To A Homeless Man In Tears
View this post on Instagram