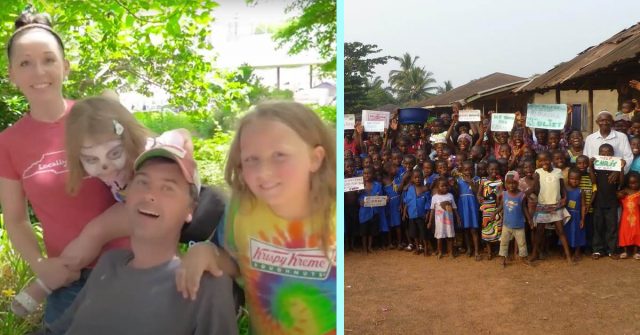 When a kind man in a restaurant randomly gave two children $50 each and asked them to do something kind with it, they both used it to buy a wonderful dinner for an entire village in Sierra Leone.
Chris Rosati lives with ALS, and when doctors told him that he had a limited amount of time left, he decided that he wanted to use it to make the world a better place. Chris, who gets around with the use of an electric wheelchair, has almost lost the use of his voice, but he's still able to interact kindly with those he encounters each day.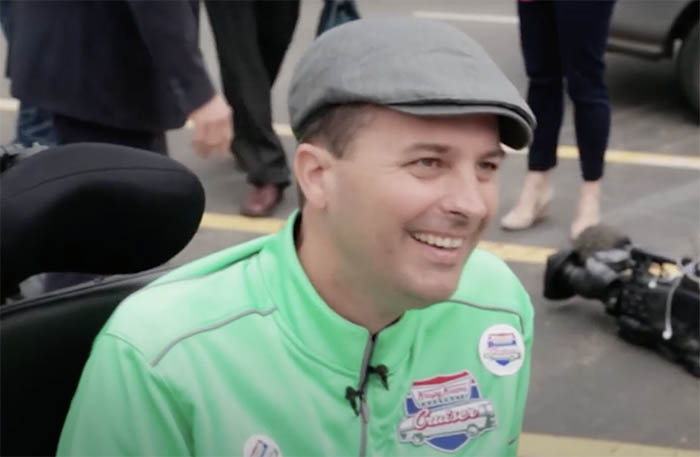 Chris believes in the power of kindness, and he knows that a single kind act can lead to others, and that this chain of kindness can potentially reach all the way around the world.
"An act of kindness, how far could it go?" he wondered.
One day while eating at Elmo's Diner in Durham, NC, he noticed two children eating lunch with their family. He asked his wife to stop by their table, and she politely introduced Chris, and gave 13-year-old Cate Cameron and her 10-year-old sister Anna $50 each from Chris, asking that they use it to do something kind for someone else.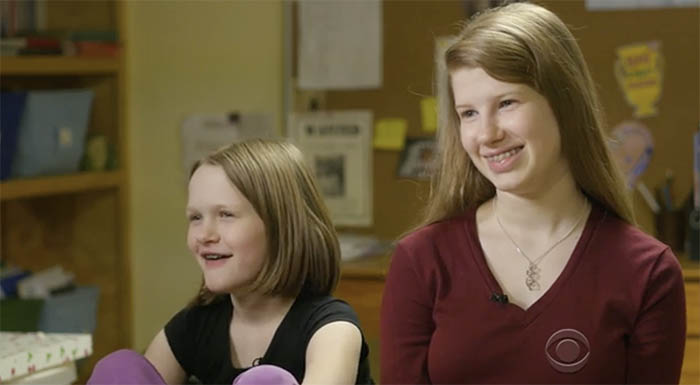 The girls and their family thought it was a wonderful idea and agreed to do what they could to help others with the money.
"That makes you want to do something good with that money," Anna said.
Their dad had worked in the Peace Corps in Sierra Leone, and after remembering his stories about their work there, they decided that they wanted to each donate their $50 to a village in Sierra Leone.
The girls donated with the explanation that a man with ALS named Chris Rosati had given them $100 in order to help someone else. Their donation allowed the purchase of a wonderful feast for an entire village. To their surprise, the village took pictures during their meal of themselves holding thank you signs, thanking Chris and the girls.
"It inspired me," said Anna.
"I would definitely encourage other people to do it," added Cate.
Chris, who often gives $50 "kindness grants" to children, was overjoyed when Anna and Cate's family emailed him pictures of the village they had helped.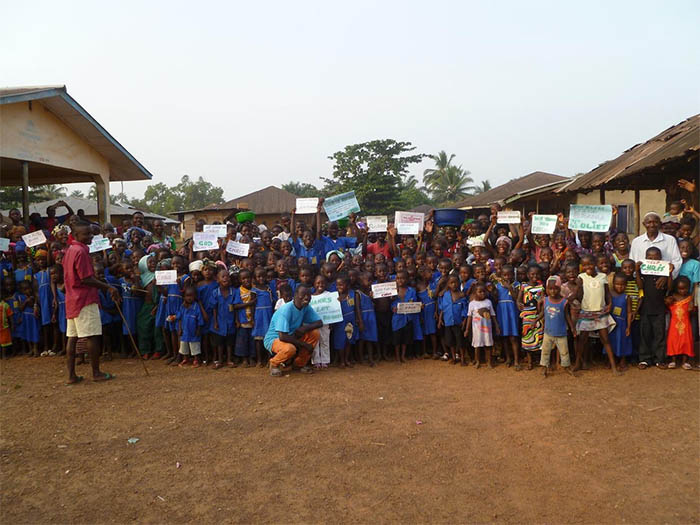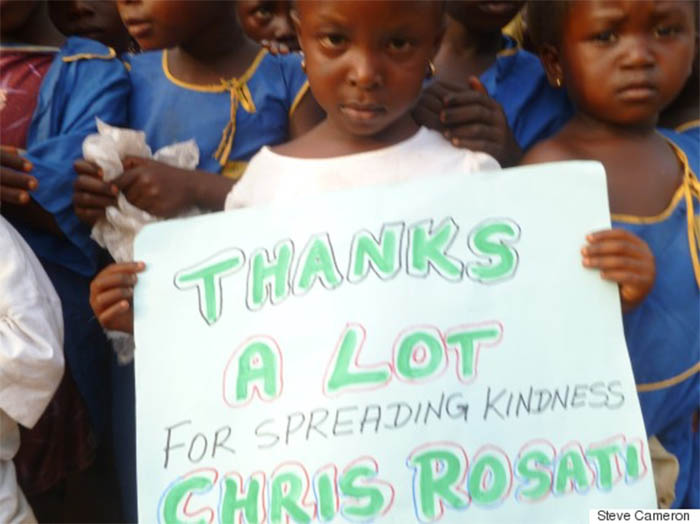 Chris later visited Chapel Hill Middle School and began giving out hundreds of $50 grants to "any child who wants to start changing the world." The students were both excited for the challenge and also appreciated how a man with only a little time left was using it to inspire others to be kind.
"Our student body is a very kind, caring student body, and our students wanted to know how they could help him," Principal Beverly Rudolph said.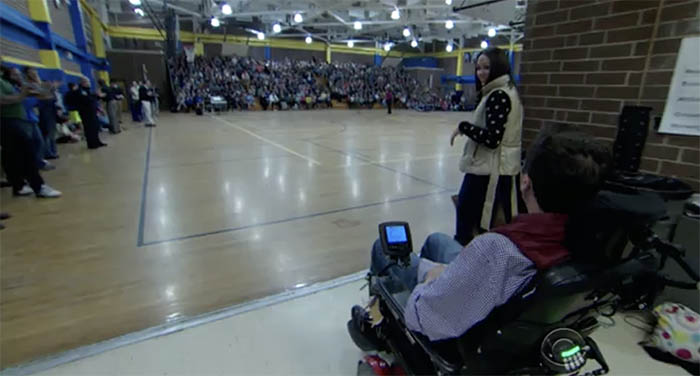 "I was really amazed that middle-schoolers would be so motivated to give back," Chris said.
Hundreds of students cheered for Chris, and are working together with Chris to make the world a better place through random acts of kindness.
Watch This Heartwarming Video Of Chris And His Mission To Share Kindness With Others:
You are Loved.
See Also:
Kind Man Paid Entire Bill After Hearing Young Man Worked To Buy His School Supplies So Mom Didn't Have To
600 Kind Men Volunteered As 'Stand-In-Dads' For Children At Breakfast-With-Dads School Event
Kind 5-Yr-Old Brings Her Saved Coins To School To Buy Milk For Classmate Who Couldn't Afford It