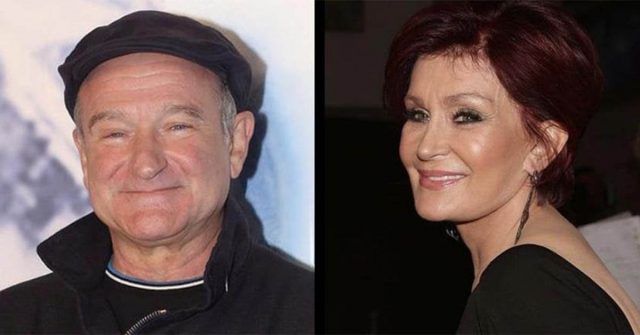 When Sharon Osbourne was once in the pits of depression and despair as she battled colon cancer, Robin Williams made a surprise visit to her home to cheer her up, and she decided to resume chemotherapy the next day.
As Sharon's cancer had taken a negative turn during chemotherapy, she was in the middle of giving up on life.
"It was not a very fun time at all for anyone. Probably the least amount of fun for Mom," Jack Osbourne, Sharon's son, explained.
Sharon had stayed in her bed for a week straight, feeling very depressed as her feelings worsened, and as her hair began to fall out. She refused to get out of bed to resume her chemotherapy appointments.




"Mom was lying in this bedroom that she had curtained off. It was pitch black," Sharon's daughter, Kelly Osbourne, said. "She hadn't gotten out of bed for like a week. Mom's dog had to go to the hospital because she was dehydrated. Mom was dehydrated. And we couldn't get her to go back to finish the chemo."
Kelly's dad, Ozzy Osbourne, then thought of an idea to help cheer up his wife. He said, why don't we invite Robin Williams over and see if he'll come talk to her? Ozzy asked Robin if he would be willing to stop by the house to talk to his wife, and the kind Robin agreed without hesitation.
"Dad said laughter is the best medicine and organized for Robin to come over and make Mom laugh. And he [Robin] just dropped everything, came over to the house, got in bed with Mom!" Kelly said.
"Suddenly, there's a knock on my bedroom door and I say, 'Come in.' And there's Robin Williams standing in front of me!" Sharon said.
Robin playfully jumped into Sharon's bed next to her, fully clothed of course, and began talking with her about her situation and generating some much needed laughter.
"I couldn't think of what to say, so I said, 'Does Ozzy know you're here?'" Sharon recalled. "Then, Robin got in bed with me and said, 'Shhh! No, he doesn't and don't tell him!'"
Sharon began laughing almost immediately.
"Well, that just cracked me up. I was in bed with Robin Williams. I started laughing hysterically," Sharon said.
Robin recalled numerous jokes and many lines from his movies to help cheer up Sharon, and she couldn't stop laughing while he was there with her.



Sharon's children remember crying together downstairs for their mom, but their tears changed to laughter as they heard their Mom upstairs laughing hysterically with Robin.
"I just remember sitting at the bottom of the stairs and we went from crying, not knowing what to do, to peeing ourselves laughing because we could hear Mom upstairs in her room laughing with Robin," Kelly recalled.
It turns out that a visit from Robin was just what Sharon's soul needed. The next day, she returned to her chemotherapy appointments.
"The next day it changed everything and Mom went back to chemo," Kelly said.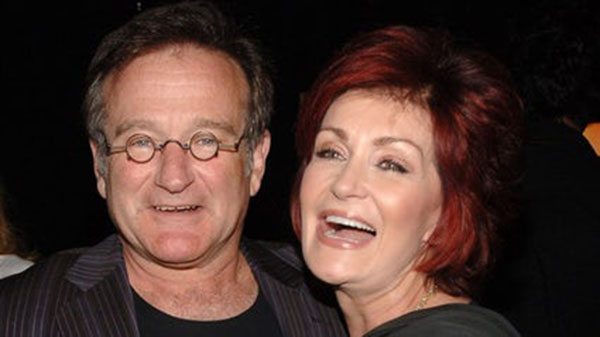 This wasn't the first time the kindhearted Robin Williams had helped someone when they were really struggling and feeling down. He also visited Christopher Reeve, his close friend who played Superman, after Christopher had been paralyzed in an accident. Robin was the first person who was able to make him laugh after the accident occurred.
"He was just the nicest, most giving guy in the world! He did so much for me," Sharon said.
Robin Williams was such a kindhearted man. We hope that his kind soul is doing very well.
You are Loved.
Please share kindness with others: when we share stories and examples of compassion and kindness, we inspire and encourage others to be kind and compassionate in their daily lives, making the world a better place for everyone.
See Also: A Year After Robin Williams Passed, His Son Began To Carry On His Father's Legacy Of Compassion