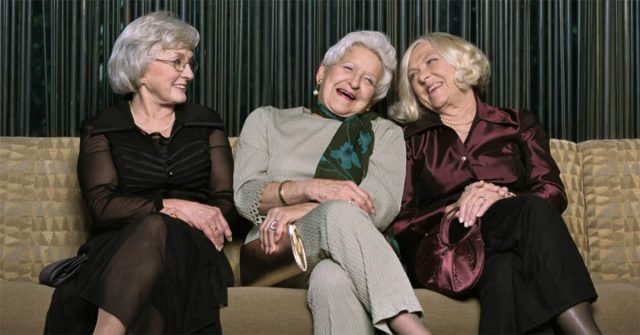 Near Graceland, Tennessee, nine women known as "The 9 Nanas" had a secret that not even their husbands knew about. Each morning at 4am, for more than three decades, they would meet to cook and send pound cakes, anonymously pay bills for strangers in need, and donate to help charitable causes. Their goal was simply to "Create happiness."
"One of us starts sifting the flour and another washing the eggs," explained Nana Mary Ellen, the appointed spokesperson for their secret society. "And someone else makes sure the pans are all ready. We switch off, depending on what we feel like doing that day."
Four of the women are biological sisters, but all 9 of the Nanas consider themselves family. They prefer to keep their identities a secret, which "was something we agreed upon in the very beginning."
For the following three hours, the 9 Nanas mix and bake hundreds of homemade pound cakes, which they send to brighten the day of those in need. They include messages of encouragement with each pound cake to let the receiver know that they are loved. Quickly after the cakes are done, the Nanas disappear back into their humble daily lives.



The postal and UPS drivers, who pickup hundreds of packages from them at a time, have no idea that they are also helping to share in the good deeds of these kind women, whose ages range from 54 to 72.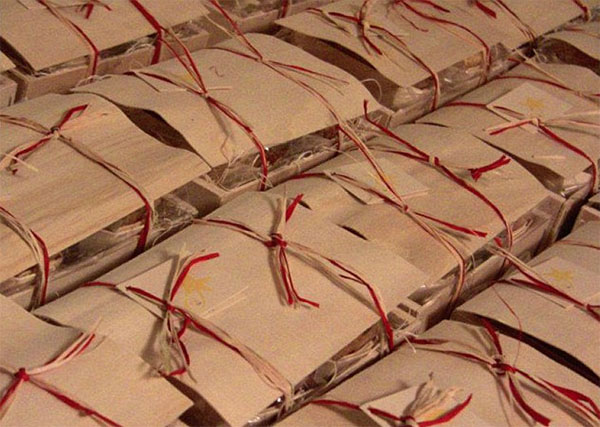 The 9 Nanas first came up with their beautiful idea more than 35 years ago, when the "sisters" got together for their weekly card game.
"Pearl says it was all her idea," Mary Ellen teased, "but as I remember it, we were sitting around reminiscing about MaMaw and PaPaw and all the different ways they would lend a hand in the community."
MaMaw and PaPaw were both the grandparents of and the inspiration for four of the sisters.
"MaMaw Ruth would read in the paper that someone had died," Mary Ellen remembered, "and she'd send off one of her special pound cakes. She didn't have to know the family. She just wanted to put a little smile on their faces. And we started thinking about what we could do to make a difference like that. What if we had a million dollars? How would we spend it?"



They began brainstorming of different ways so they too could help to add a little kindness in the world.
"One of the sisters suggested that we should all start doing our own laundry and put the money we saved to good use. I admit, I protested at first. There's just something about laundering that I don't like. But I was outnumbered! So among the nine of us, we'd put aside about $400 a month and our husbands never noticed a thing. Their shirts looked just fine."
The women then began looking for people who may need help in their daily lives. They found that the best way to find people to help was by listening in on conversations when they would go grocery shopping, to the beauty parlor, or to an event. Their well-meaning eavesdropping taught them who might need help paying their utility bill that month, or who may need but be unable to afford new clothes for their children.
"We wanted to help as much as we could," Mary Ellen said, "without taking away from our own families, so we became coupon clippers. And we'd use green stamps. Remember those? We'd use green stamps and we'd make sure to go to Goldsmith's department store on Wednesdays. Every week they'd have a big sale and you could spend $100 and walk away with $700 worth of merchandise."
The Nanas would find where each person lived and send them a care package which included a donation, always a special pound cake, and a note which often said, "Somebody loves you."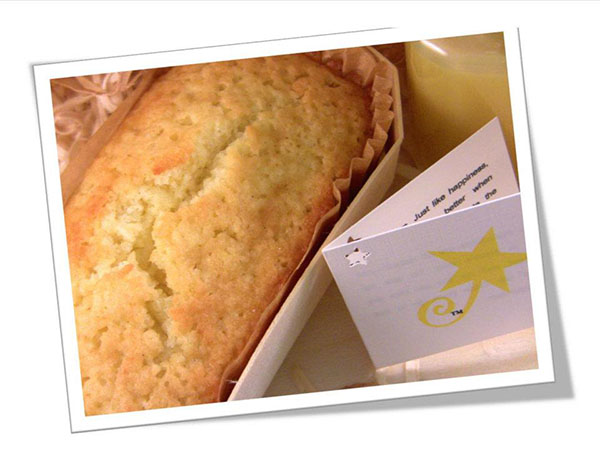 Over the years the Nanas were interested in helping more and more people, and they became more creative with how they would find people who needed some extra help.
"We gave new meaning to the term drive-by," Mary Ellen said with a smile. "We'd drive through low-income neighborhoods and look for homes that had fans in the window. That told us that the people who lived there didn't have air-conditioning. Or we'd see that there were no lights on at night, which meant there was a good chance their utilities had been turned off. Then we'd return before the sun came up, like cat burglars, and drop off a little care package."
For more than 30 years, the 9 Nanas and their good deeds remained a secret, even from their husbands, until a few years ago when Mary Ellen's husband began to notice extra mileage on their car and large amounts of cash being withdrawn from their savings account.
"He brought out bank statements and they were highlighted!" Mary Ellen explained. "I tried to explain that I had bought some things, but he had this look on his face that I'd never seen before — and I realized what he must have been thinking. I called the sisters and said, 'You all need to get over here right away.'"



After 30 years of their secret charitable giving, The 9 Nanas gathered their husbands in Mary Ellen's living room and shared with their husbands what they had been doing. After first being surprised, they were amazed, and said that they too wanted to help support them with their good deeds.
"They were amazed that we were doing this and even more amazed that they never knew. We can keep a good secret! All but three of them are retired now, so sometimes they come with us on our drive-bys. In our area, all you need is an address to pay someone's utility bill, so we keep the men busy jotting down numbers."
Soon after they agreed to also tell their grown children, who suggested that they start selling MaMaw Ruth's pound cakes online to help raise money to help even more people. The Nanas sold their pound cakes online via Happiness-Happens and began to have some extra cash each week to donate aside from their savings on laundry.
In one of their projects, they were able to donate more than $5,000 worth of new pillows, linens and personal care products to a shelter for survivors of domestic violence.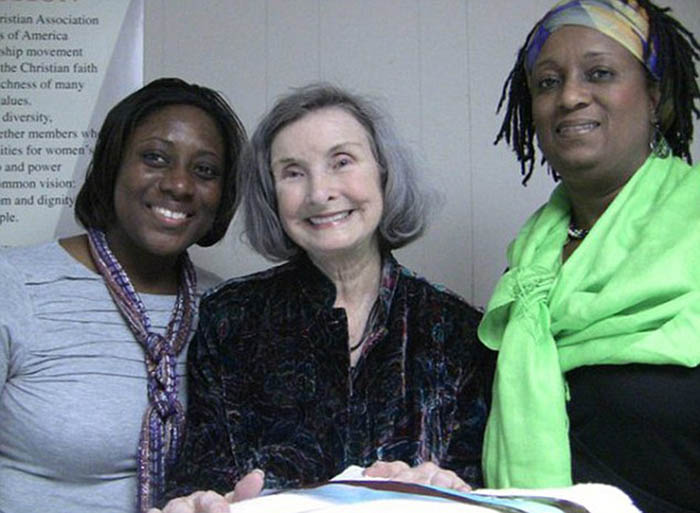 Over the past 35 years, The 9 Nanas have contributed nearly $900,000 towards everyday acts of kindness and sharing happiness, quite close to the one million dollars to help those in need that they once thought of.
The 9 Nanas continue to send pound cakes with inspiring messages to strangers they find in the phonebook. They also like to help strangers at the store fill their cart and then pay for their groceries.
"Not everyone is as lucky as we were to have MaMaw and PaPaw to take care of them, to fix all those things that are wrong,"
Mary Ellen said.
"So this is our way of giving back. We want people to know that someone out there cares enough to do something. We want to make sure that happiness happens."
It's so beautiful and inspiring to see what an amazing difference a few kind hearts can make.
You are Loved.
Watch this short clip of one of the 9 Nanas donating pillows and linens to survivors of domestic violence:
Subscribe for free to Understanding Compassion on Youtube and help us make the world a kinder place.
See Also: After His Fishing Buddy Passed, Lonely 75-Yr-Old Writes Ad Looking For A Friend; Is Given Fishing Getaway