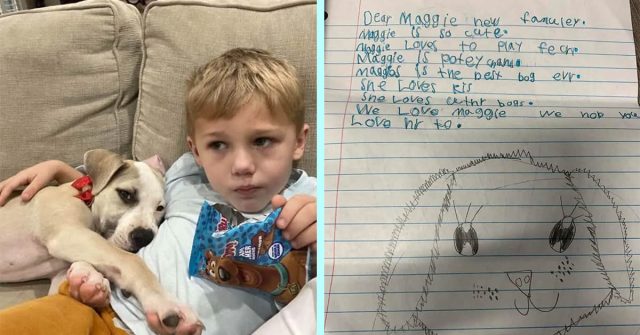 A young boy who loves the puppy his family fostered wrote a heartwarming letter to potential new families who might adopt her.
Roman Duncan's family fostered a sweet puppy named Maggie from North Shore Animal League America. Maggie was too young to be adopted at the time, so the Duncan family helped take care of her at their home in Louisiana.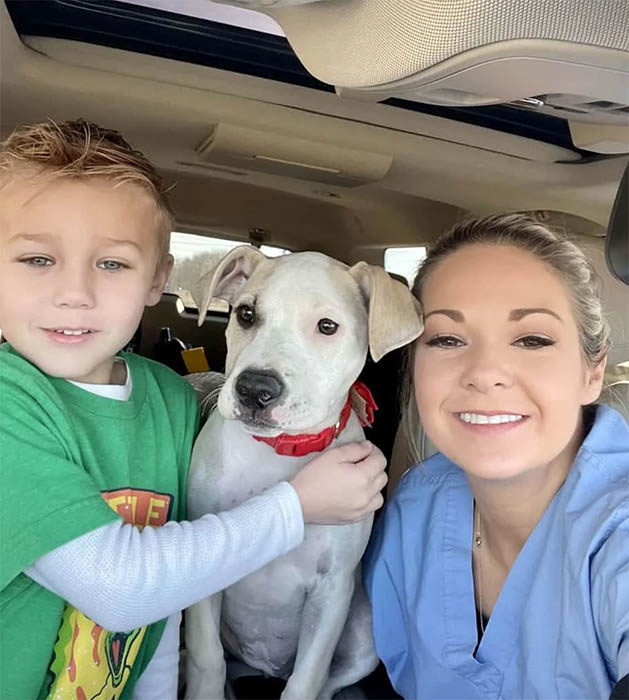 Roman and his family taught Maggie how to play fetch, how to go to the bathroom outside, and they gave her lots of love and cuddles each and every day.
Roman's mother let them know they were only fostering the puppy until she could be adopted by another family, but after taking care of her for her first few months, Roman was sad to see her leave. To make sure that Maggie would get adopted and that her new family would know about her, Roman wrote a heartwarming letter about Maggie.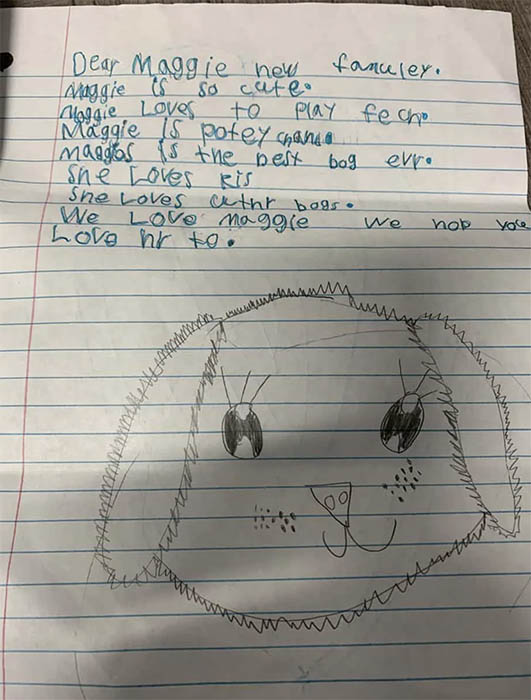 "Dear Maggie new famaley," the letter reads.
"Maggie is so cute.
Maggie Loves to Play fech.
Maggie is potey [trained].
Maggie is the best dog evr.
She Loves kis.
She Loves other dogs.
We LOVE Maggie. We hop you love hr to."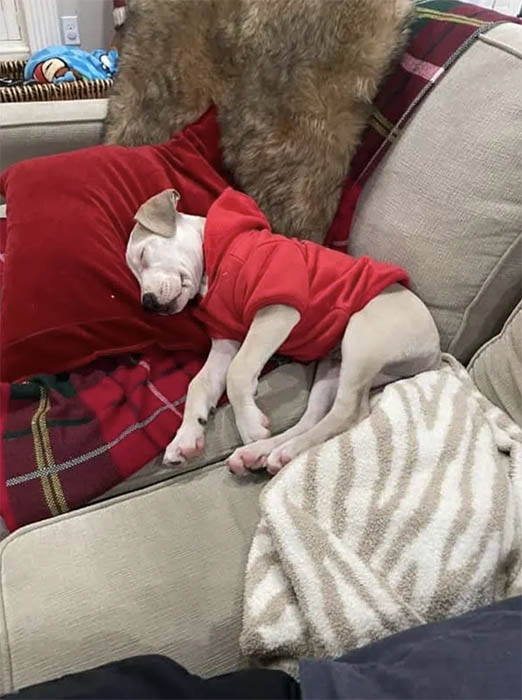 When Maggie went back to North Shore Animal League America to get adopted, rescue team manager Karla Agostinello found Roman's sweet note, and it touched her heart.
"I was so touched," she said. "It's hard [for fosters] to put the animals on the truck. So I do get a lot of letters from adults, but children, not many. So this is why it touched my heart so much."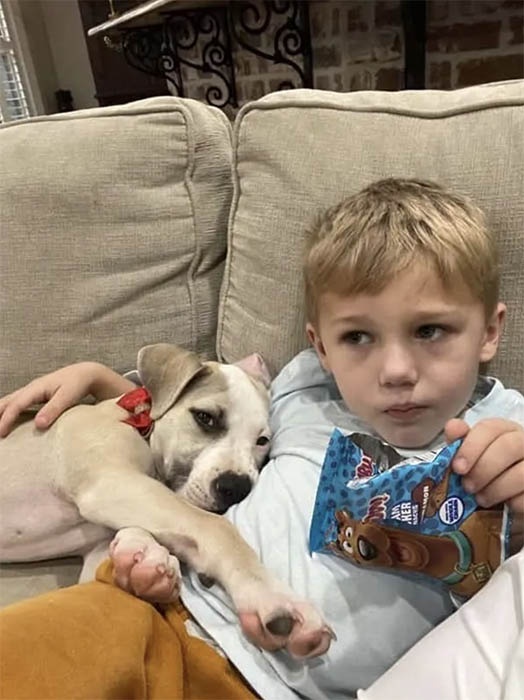 Maggie is doing well and has since been adopted by another loving family, and they graciously received Roman's note, which has helped them to know their puppy a little bit better.
You are Loved.
Post by @understanding_compassion

View on Threads
Subscribe for free to Understanding Compassion on YouTube and help us make the world a kinder place.