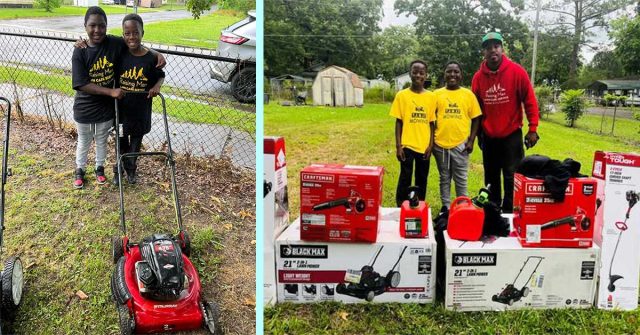 After two young boys helped an elderly woman mow her lawn for free, Rodney Smith, known as 'The Lawnmower Man' came out to meet them and gifted them two new mowers, blowers and trimmers, for free.
Ja'Torrian Taylor and Tevin Rice are two 11-year-old friends who live in Gadsden, Alabama, and recently they noticed an elderly woman struggling to mow her lawn. She was having difficulty holding her walker in one hand and pushing a lawnmower in the other. As the boys saw this, they ran over and together helped mow the lady's lawn for her, and she was deeply grateful.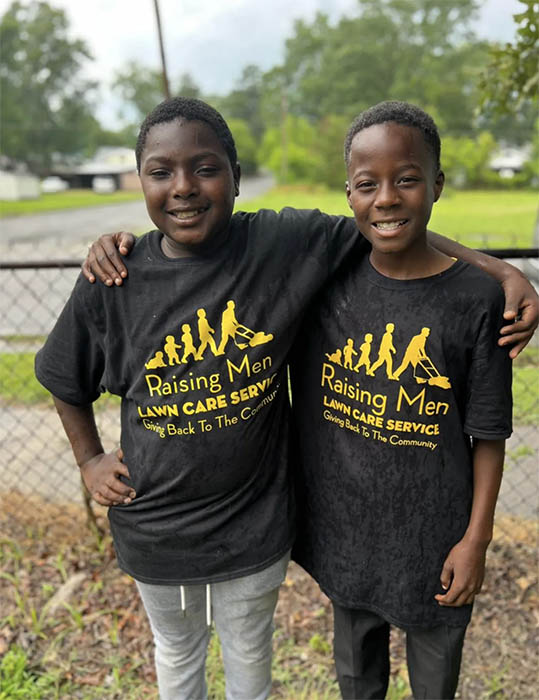 Their neighbors learned about their good deed, and the boys were encouraged to start a lawn mowing business: the TJ & JT Mowing Service. One neighbor donated their old mower to them, and the two began mowing lawns in their neighborhood.



Word of their kindness for their elderly neighbor reached the ear of Rodney Smith, the founder of Raising Men Lawn Care, also known as 'The Lawnmower Man'. Rodney heard that the two boys were sharing an old mower, and he wanted to do something about that to reward their kindness.
"I'm going to fix that," Rodney said.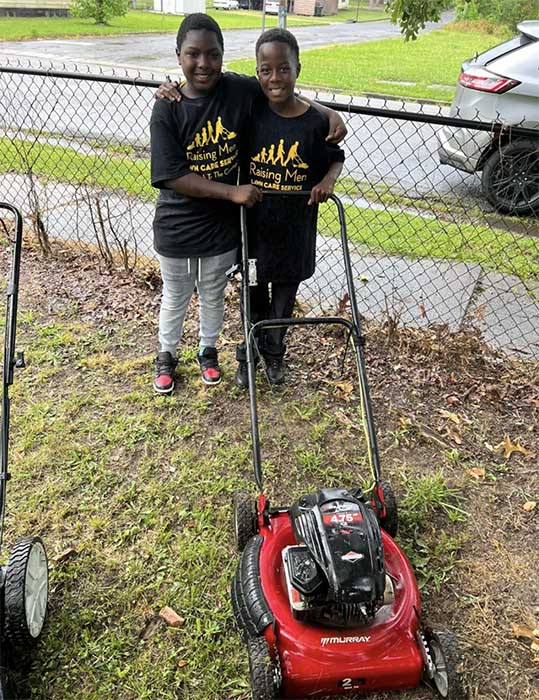 Rodney traveled to Alabama and met TJ and JT, and invited them to join his 50 yard challenge, where young men and women agree to mow 50 yards for free, and in exchange Rodney gifts them brand new lawn mowers, blowers and trimmers. They agreed, and were presented with all new lawn mowing equipment.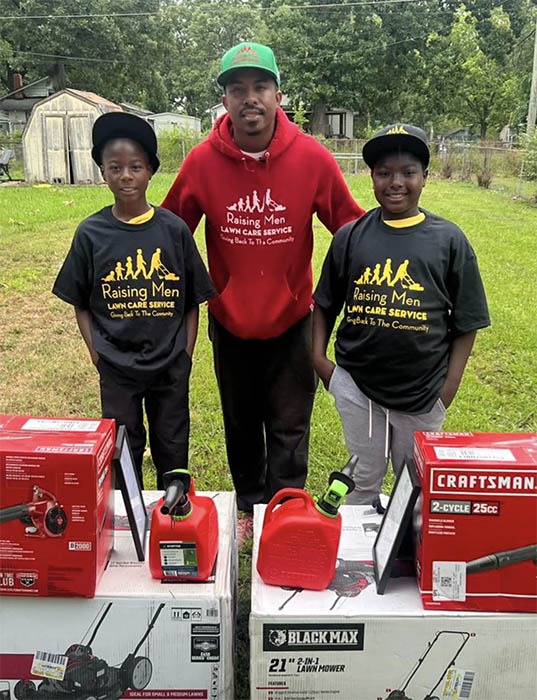 "Good morning, gentlemen," Rodney said with a smile as he met them. "I'm about to make you honorary members of the 50 Yard Challenge Club!"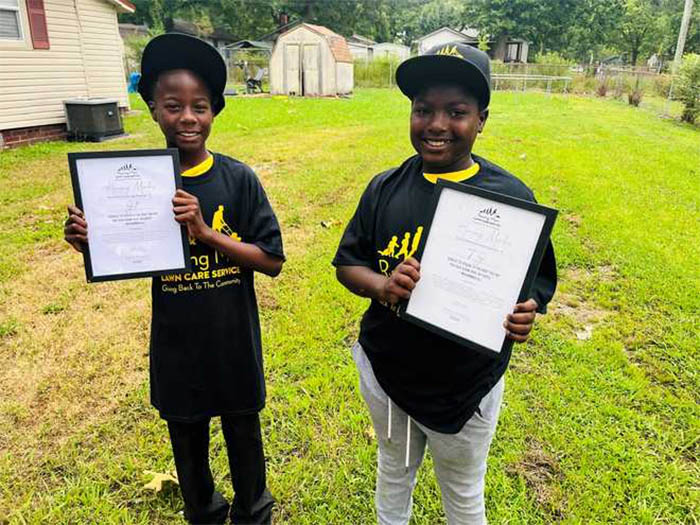 Their new lawn mowing gear is top quality, and TJ & JT's business is sure to thrive.
"Giving these boys lawn equipment is teaching them discipline," Rodney said, as when they agree to mow lawns, they need to make the time and do it.
JT and TJ were both very excited to receive their new equipment and were all smiles while meeting Rodney.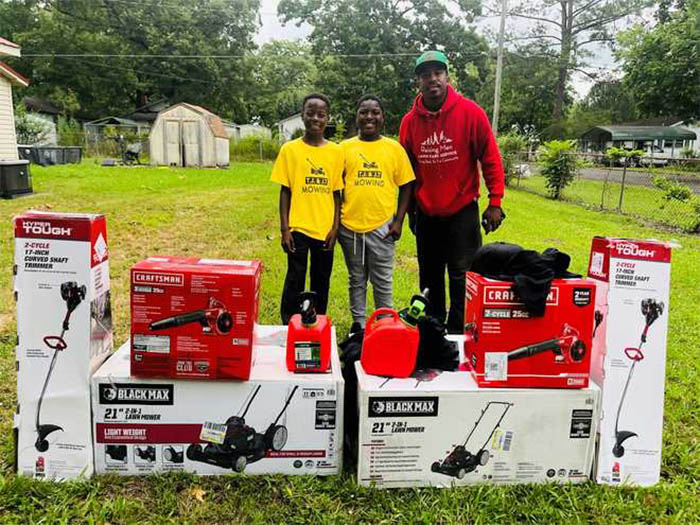 After spending a bit of time together and teaching TJ and JT how to use their new equipment, Rodney then drove off, having planted seeds of encouragement and leadership in the hearts of two kind young boys.
You are Loved.
Post by @understanding_compassion

View on Threads
Related Compassion:
Elderly Woman Could Not Afford To Cut Her Grass, So These Kind Men Told Her They Would Regularly Mow For Free
Kind Young Man Mowed 50 Yards For Free For The Elderly, Disabled, Veterans And Single Parents
Kind Young Man Helps Senior Neighbors With Groceries, Mows Lawn, And Visits Them In The Hospital