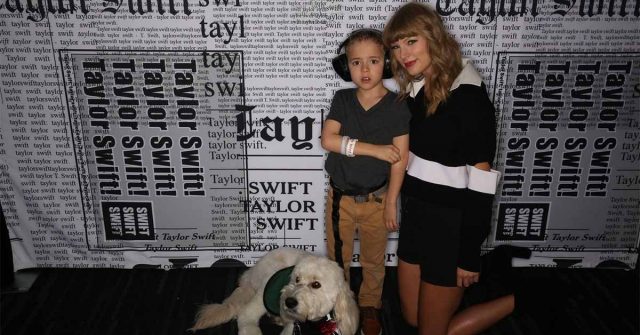 When an Autistic 8-year-old needed a companion service dog to help keep him safe, singer Taylor Swift made a $10,000 donation and helped get the boy his dog and training classes.
Jacob Hill is a lovable 8-year-old with Autism, and his sister and grandma wanted to help get him a companion service dog.
"Jacob Hill is a lovable boy with bright captivating eyes and a contagious smile," Jacob's Grandma, Susan Garcia, wrote in GoFundMe post online. "At first glance, he appears just like any other rambunctious little boy. However, in just a little while, you'll notice that Jacob struggles to verbalize his wants and needs well. He not only has difficulty following commands, he has no sense of danger and is prone to wandering. This is because Jacob has autism."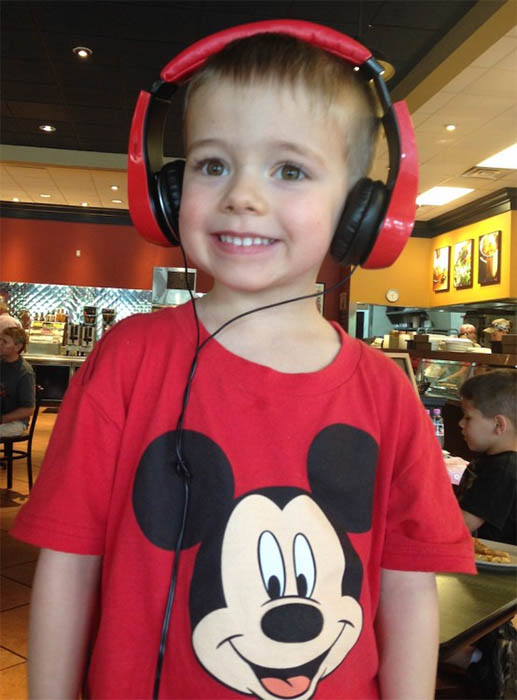 Jacob's sister, grandma and parents worry about Jacob's safety, as he sometimes runs towards streets or towards rivers and lakes. Professionals recommended that they get him a tethered companion service dog, which would be both a friend, and would make sure he is kept safe from danger.
"As Jacob's Nana, I see first-hand the constant fear that his mom and dad live with knowing that he is always at risk. There have been several instances in which Jacob bolted from his caregivers and immediately ran toward the street. As with many children with autism, Jacob is innately drawn to water and moving cars. Despite his challenges, Jacob is a problem-solver, making him an excellent escape artist! As a result, someone must be assigned to holding on to Jacob to ensure his safety. Consequently, his mom and dad never rest physically or emotionally. And, Jacob doesn't get to have the independence that every little boy deserves."
The cost for training a service dog that would accompany Jacob everywhere was upwards of $10,000, so his grandma and sister thought they would start a GoFundMe to get some help. Jacob's 12-year-old sister, Jordan, and Jacob's cousin, Makaylee, thought they could help by singing a song to ask friends and family for donations.
They did a re-write of Taylor Swift's popular song "Blank Space" and posted this adorable 1 minute 42 second music video online:
Around 30 days after the girls posted their video, they found that a very large donation had appeared in their GoFundMe with the following note:
"Jacob, we hope you love your new dog! Please tell your cousins that they did a great job on the song! Love, Taylor and Andrea Swift."
Taylor Swift and her mom, Andrea, had seen his sister's video and donated $10,000 to help him get his service dog, Reid.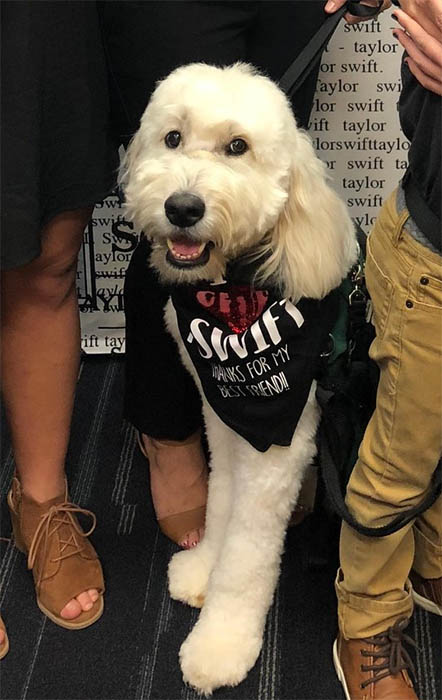 "We are forever grateful to Taylor and Andrea Swift. Thank you so much. Jacob's life will truly be changed forever," Jacob's mom, Allison, wrote in a thank you letter.
After Jacob had received his service dog, Taylor invited him and his family to one of her concerts and gave them front row seats and backstage passes, where she was able to finally meet Jacob in person.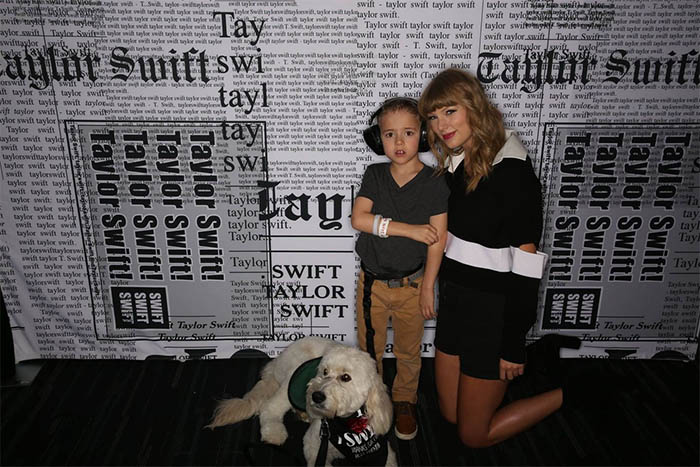 "Taylor Swift donated $10,000 towards my son's service dog," Jacob's mom Allison wrote in an online post on Autism Speaks. "She gave us front row seats and backstage passes to her concert this past weekend. Taylor Swift was so kind. She said Reid was a big puffball and so cute. She was especially awesome with Jacob. She didn't see my son's disability, she just saw him. She got down on her knees and looked him right in the eyes and said hello and that she was thankful HE came to her show even though she knew it was loud and there was so much going on. He grabbed her face and pulled her hair back and said 'Hi Taylor!' which was something we were working on all week, but didn't know if he would be able to say it. She was very gracious and acted like him grabbing her face didn't even phase her. After the picture was taken, the flash scared him so he snuggled right up to her and her sweet smile says it all."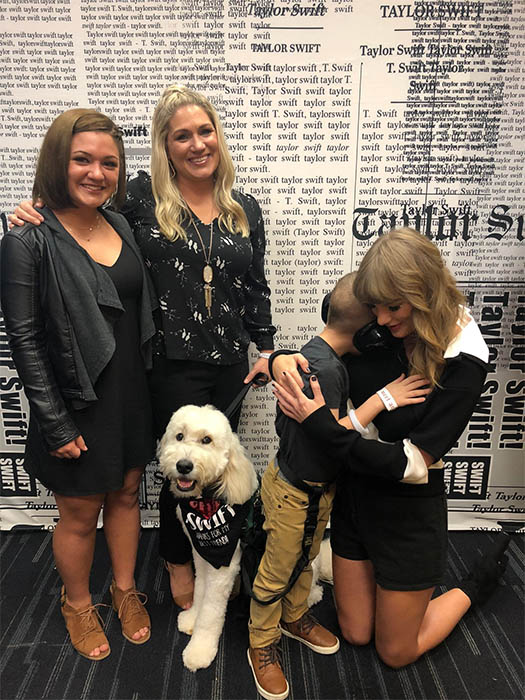 "My daughter, Jordan, was pumped to meet her. We feel so blessed! Taylor is such an amazing person for doing this for us…again! Jacob made it through almost the entire concert. Taylor is such an autism advocate, we love her!" ~Allison H."
Hearts from around the world have appreciated Taylor Swift's kindness for Jacob, and it turns out that this type of kindness is something she regularly does. Over the years, it has been reported that Taylor Swift has given an astonishing $55 million dollars in donations and gifts to help various charities and fan related causes. She truly has an enormously compassionate heart.
You are Loved.
Post by @understanding_compassion

View on Threads
Related Compassion:
Mother Eternally Grateful As Her Child With Autism, Who Refuses All Touch, Lays Down On His New Service Dog
After Learning School For The Deaf's Mascots Are "Deaf Leopards", Band Def Leppard Invited Them To Concert
Kind Cashier Spent 20 Minutes Opening Toy Display To Give Last Toy To Boy With Autism