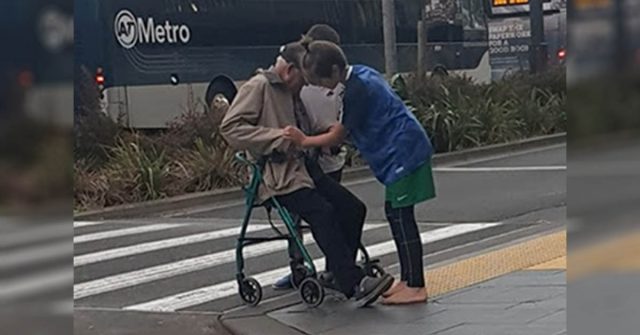 When 13-year-olds Blake Ockleston and Daniel Coyle-Smith were playing Pokemon together in Auckland, New Zealand, the boys spotted a shaking elderly man struggling to cross a very busy street.
The man was using a walker and was having a visibly difficult time moving with it. As he attempted to cross the busy Clark Street double crossing, his speed was not fast enough to make it across before the lights changed again.
Blake and Daniel could see that the older gentleman was unsure of himself being able to cross the street in time, so they paused playing their game together and walked over to see if they could help him. The boys worked together to help keep the man stable as he made his way across the road, but when they were halfway across the street, the lights began to change again.
They continued to hold on to the elderly man while also putting their hands up to stop incoming traffic until he had made it safely to the other side.
Lyqueeshah Brooks was nearby watching the boy's act of kindness as it took place, and she was so proud of them that she took a picture and later shared it online.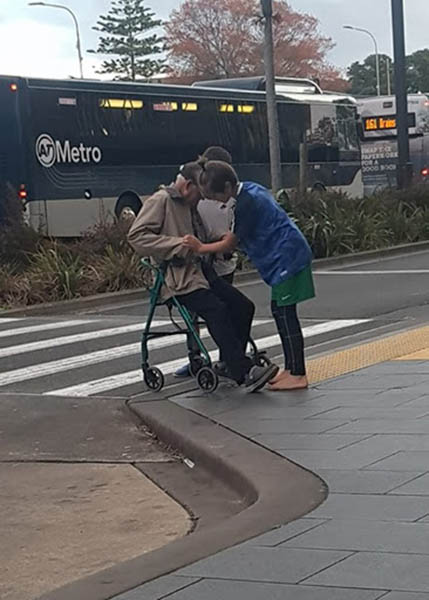 The boys returned a bit later and Lyqueeshah spoke with them, learning that they boys had decided to walk with the man all the way to his destination. The elderly man had been heading to the train station, and after the boys had helped him cross the street, they realized that to stay on the safe side they better stick with him until he made it there. When they arrived at the station, they found a security guard to help escort the man safely on to his train as well.
"We even helped him to the train station," the young pair told Ms. Brooks. "We got security to take him to the train and help him on it."
"We were just doing what we hope others would do too if they were in our shoes," they said.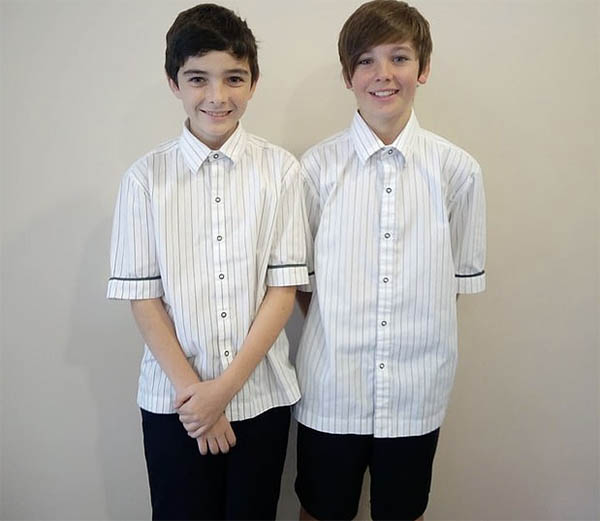 The photo of the boy's kindness attracted a large amount of praise online.
"Great young fellas. It's very intimidating to have to maneuver around traffic. Good job guys you rock," wrote Kathryn T.
"Beautiful story! I taught 12/13 year olds for 25 years. This innate kindness was one of the virtues I witnessed often. I think, as a group, they have quite the opposite reputation. I was so happy that this lady took the opportunity to post on Facebook for many readers to hear this positive story! Good job, boys!" shared Babs W.
"We have lots of very nice young people among us, they just don't get talked about, good kids makes no news. Thank you… Both of these great youngsters must have great parents," commented Amalie H.
"Wow my faith in our young has risen 10 fold. Well done boys, you made an elderly man's day," wrote another grateful heart.
You are Loved.
See Also: Three Young Men Run From Gas Station To Assist Elderly Couple As Cop Stands In Awe Of Kindness
View this post on Instagram