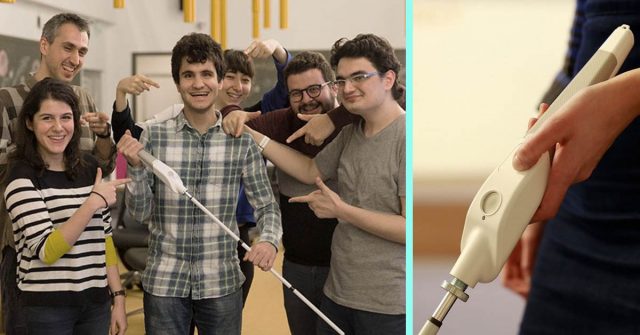 A visually impaired engineer, Kursat Ceylan, has designed a life-changing smart cane called WeWalk which uses google maps and sensors to help the visually impaired safely navigate through their surroundings.
While most recent advances in technology have been aimed towards entertainment, this kind CEO of the Turkish non-profit Young Guru Academy has created something that can benefit the lives of more than 36 million visually impaired people around the world.




"WeWalk detects obstacles above chest level with an ultrasonic sensor and vibrates when these objects are near," WeWalk's website explains. "It alerts users if there are low hanging trees, traffic signs, poles and other obstacles."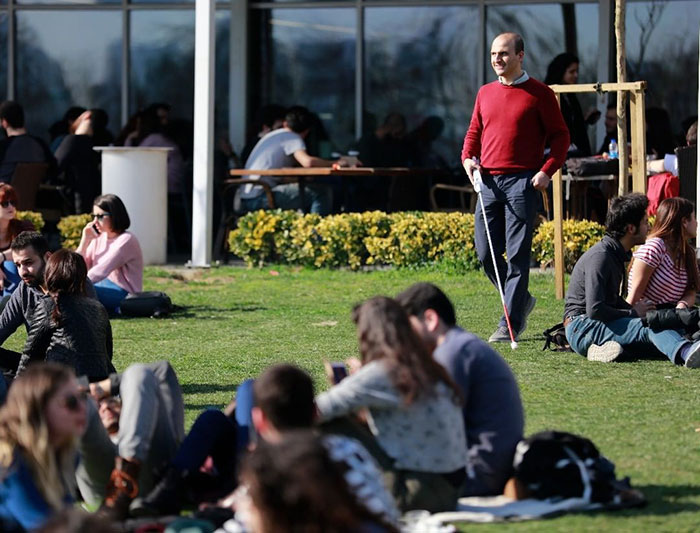 The WeWalk syncs to a cell phone via bluetooth and is able to integrate with Google Maps and Voice assistant.
"WeWalk is integrated with Google Maps and Voice Assistant. In the future, WeWALK will be integrated with public transportation, ride sharing apps and smart cities."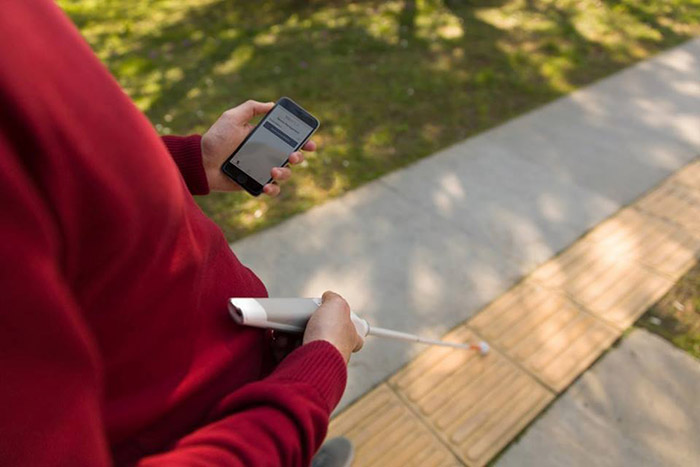 As a person who is visually impaired, Kursat knows the problems that the blind struggle with each day. Experiencing firsthand how many cities are not adequately designed to meet their needs, he wanted to create something that would drastically help to improve their lives.




"Unfortunately I cannot name a single city as a perfectly disabled-friendly city, that is why we are trying to provide this independence for visually impaired people," Kursat said. 
The WeWalk cane has been designed to allow the visually impaired to interact with their environment more.
"These days we are talking about flying cars, but these people have been using just a plain stick [to walk with]. As a blind person, when I am at the Metro station, I don't know which [one] is my exit, I don't know which bus is approaching, which stores are around me. That kind of information can be provided with the WeWalk," Kursat explained.
The smart stick helps "support the visually impaired in their full participation into social life."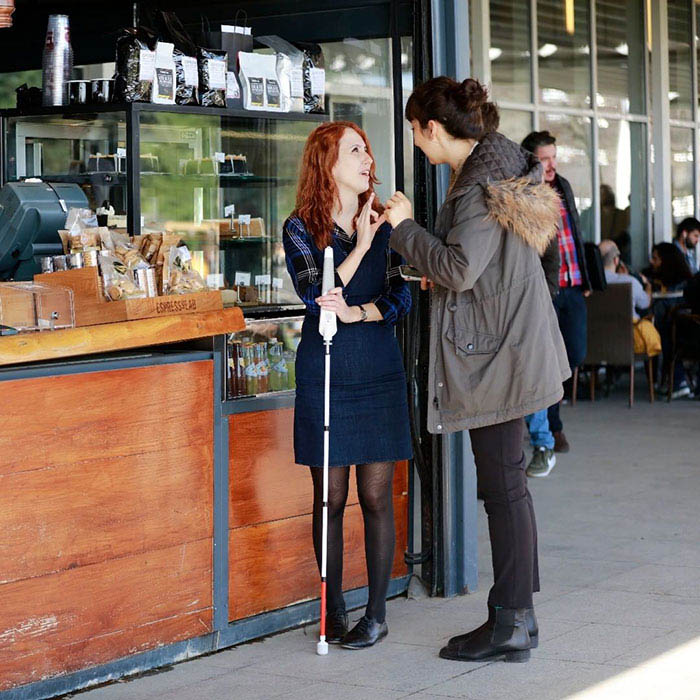 The WeWalk includes everyday items and apps such as a microphone and built-in speakers installed into a walking stick, as well the google maps and voice assistant apps, but we've never seen them combined like this before.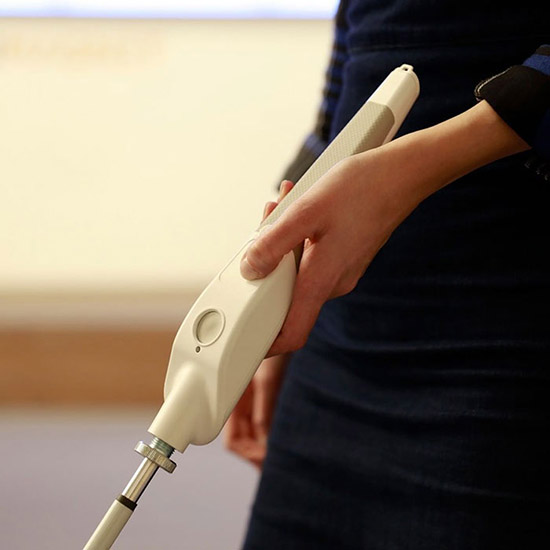 Thousands are showing their gratitude for this wonderful invention which will greatly help the visually impaired.
"Well done Ceylan, this will enhance the lives of the visually impaired so much!" wrote Julia S.
WeWalk user Duygu K. believes that this smart cane will revolutionize life for those who are blind.
"To me, WeWALK represents the end of an era and the start of a new one."
Kursat's invention opens up an entire world by allowing the visually impaired to safely and more easily navigate their surroundings; something which many of us take for granted. The combination of his engineering knowledge and the desire to make the world a better place will truly help so many who live in areas which are not adequately designed for the blind.
See Kursat introducing the WeWalk smart cane in the following video:
You are Loved. 
See Also: Kind Cubs Fan's Act Of Kindness For A Blind Man Goes Viral