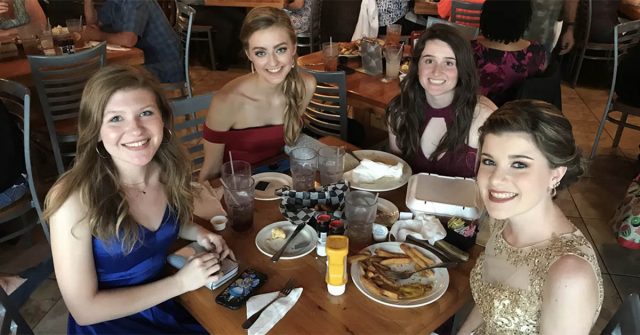 When a group of kind ladies paid for the meals of several young girls before their high school dance, they decided to pay it forward by bringing breakfast to the homeless the next morning before school.
Emily Hermanson and her friends, Alena Burns, Savannah Cantrell and Allie Lubas got dressed up for their high school dance in Titusville, Florida, and they went to a nice restaurant beforehand to celebrate. While eating at Shiloh's Steak & Seafood, a group of ladies nearby complimented them on their dresses and made friendly conversation with the girls.
When the girls tried to pay after their meal, they learned that the kind ladies had already taken care of their bill for them. Moved by their sweet gesture, they decided that they wanted to pay the kindness forward.
"We were so surprised. Instantly, we were like, 'We have to do something,'" Savannah said.
The girls went to their school dance and had a wonderful time, but the next morning the act of kindness from the kind ladies was still very much on their minds.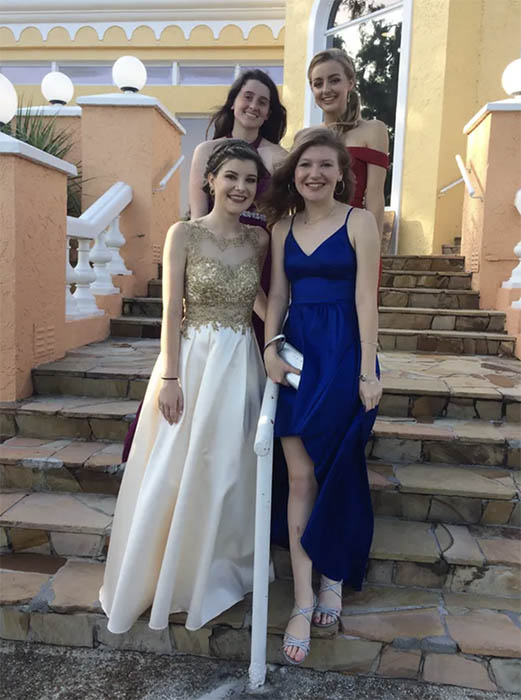 They considered going to a cafe and paying for people's coffees, but they all decided that they wanted to instead get donuts and coffees and bring them to the homeless.
The girls went to Dunkin' Donuts and bought as many donuts, coffees and bottles of water that they could carry, and then drove through the city looking for those in need. They found and gave breakfast to people holding signs, a woman camped out near the woods, and many others who looked hungry.
"They were such good people and so grateful for anything you could give them. These people are sitting on the side of the road. They don't have a home and they were humble and happy," Emily said.
"We just like to spread love and kindness," said Savannah. "You don't have to go that far out of the way to make someone's day."
Kindness inspires kindness.
You are Loved.
View this post on Instagram
Related Compassion:
Kind Young Man Saved Half Of His Dinner At Restaurant To Give To Homeless Person Sitting Outside
Kind Woman Paid For Young Mother And Daughter's Meal After Watching Them Eat Pancakes Together
He Sat Quietly Alone In A Restaurant For Two Hours And Paid Over $2500 For Every Family's Meal