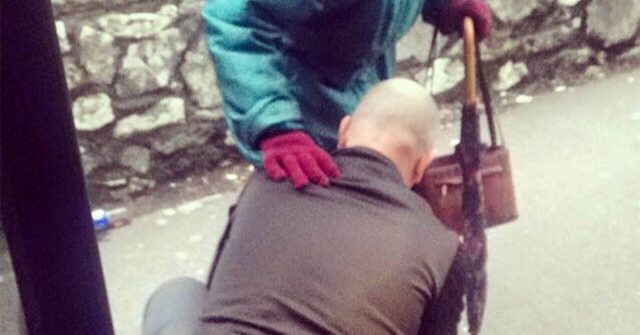 After seeing an elderly woman almost fall, a kind bus driver got out of his chair, went outside, and helped tie her shoe for her.
Clara Bhriain was riding the 205 bus in Cork, Ireland, when she saw an elderly woman almost trip as she got off at her stop.
"Hi! I want to commend one of your bus drivers who was driving the 205 service from CIT to Kent Station at 15:40," Clara shared in a post online. "As an elderly lady was getting off the bus she almost tripped."
The bus driver, William Harris, was concerned for the woman, and noticed that one of her shoe laces was undone. He told her about her shoe, but then realized that she was unable to reach down and tie it herself, so he parked the bus, went outside, and tied her shoe for her.
"Once she was off, the driver noticed that her lace was undone and he stalled the bus to tell her. When she said that she knew, he realized that she wasn't steady enough on her feet to bend down and tie it herself, so he got off the bus and tied it for her."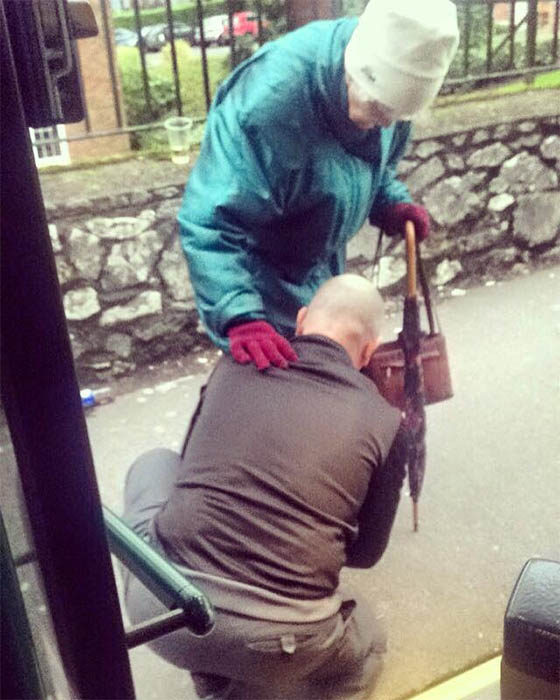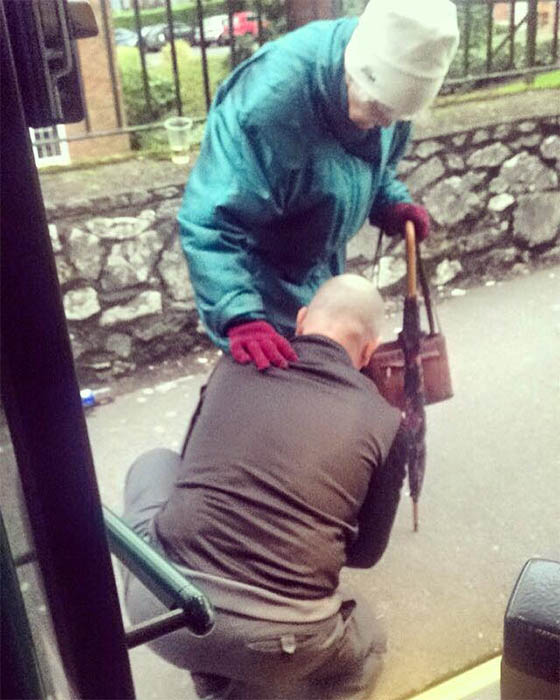 Clara was moved by the bus driver's kindness for the elderly woman.
"He was so kind to her and went out of his way to look after a customer. I haven't seen someone do something so kind in as long as I can remember and the lady was so appreciative she blew a kiss as the bus was pulling away. Your driver made my day," she said.
Many hearts online have appreciated William's simple yet beautiful random act of kindness.
"He is one of the nicest drivers I have ever come across. To do something like this is not out of character for him, always goes above and beyond," commented Bernice O, a fellow rider.
"What an absolute gent!!! I bet he has no idea how much of an impact he has made. I imagine this lady often sits at home in the evening with a cuppa and smiles, her heart filled with gratitude through his kindness," shared Lisa O.
"That's what life is all about. Being kind and considerate to others. Small things like this make me smile," wrote Elaine M.
You are Loved.
Related Compassion:
Kind Millennial Takes A Second To Help This Older Man Tie His Shoe
This Kind Man Lovingly Gave His Shoes To A Struggling Homeless Man On The Bus, Then Walked Home Barefoot
Kind Young Man Stopped His Car To Give A Homeless Man A Pair Of Nice Shoes And Some Clothes
Subscribe for free to Understanding Compassion on YouTube and help us make the world a kinder place.
View this post on Instagram