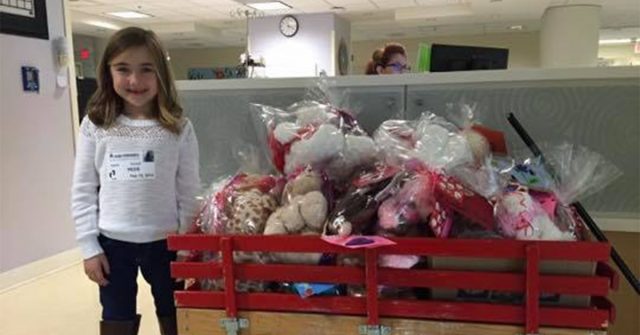 A kind young girl is helping hundreds of sick children in the hospital know that they aren't alone by bringing them Valentine's Day cards and stuffed animals.
When Kaelani Dwinell was 5-years-old, she heard someone on the radio talk about helping sick children in the hospital by writing cards to them on Valentine's Day. Kaelani's cousin had recently passed away, and the loss fostered in her a sense of compassion for young children who are struggling medically.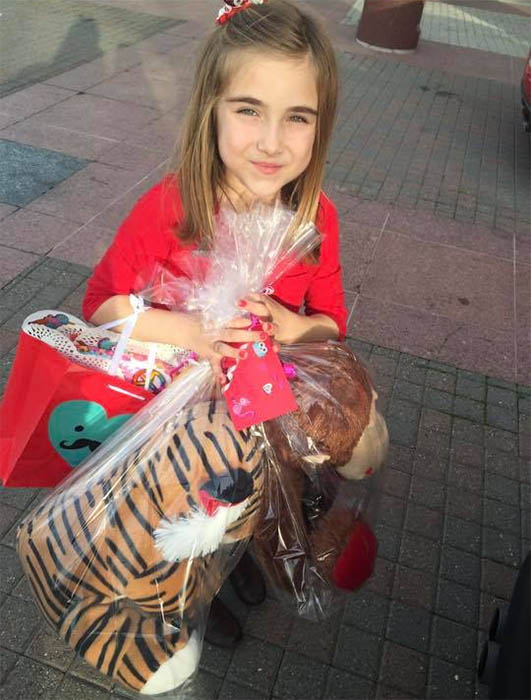 "My little cousin Travis passed away when he was little," Kaelani shared.
"Her cousin passed away after being born, just three days after he was born, of some premature deficiencies and struggles, but [Kaelani has made it] a source of inspiration," said her dad, Michael Dwinell.
Kaelani began collecting stuffed animals throughout the year from friends and family members and writing heartwarming Valentine's Day cards for the children in Sacramento area hospitals.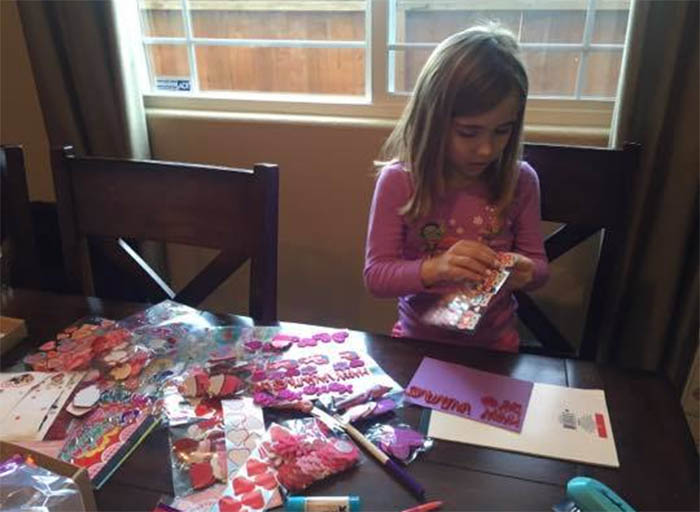 She even regularly uses her own money to buy new stuffed animals that she thinks a child having a difficult time will like. She then neatly wraps each stuffed animal and decorates it with a ribbon, and calls it a "Kaelani Kuddle."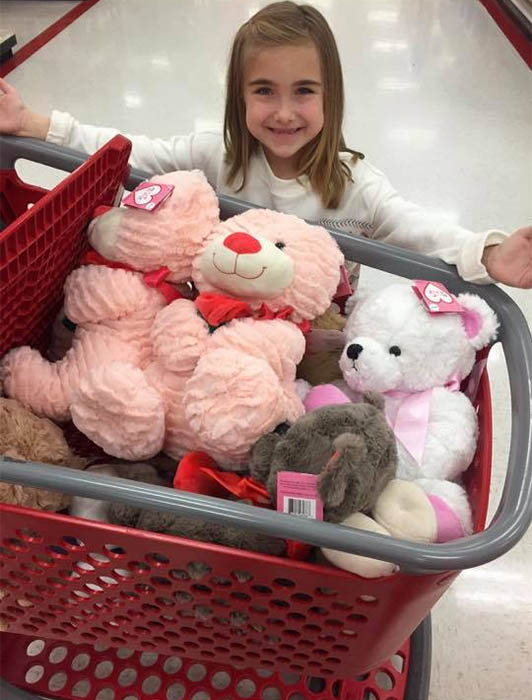 "Kids who are in the hospital, it would be nice for them to have a brand new kuddle," Kaelani said. "It makes you feel warm and like you're not alone."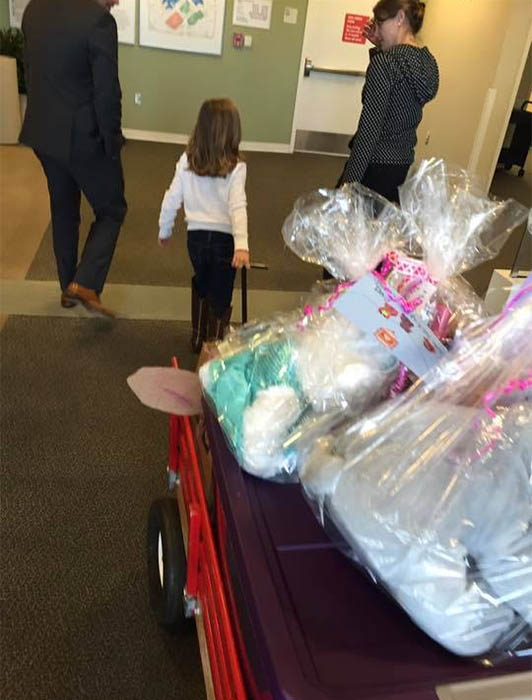 Kaelani has now been giving her Kuddles to children for seven years, and her efforts help children in six different hospitals and one foster care agency. Needless to say, her dad is very proud.
"To be doing this of her own volition, and growing it and setting goals to run a nonprofit eventually, and the joy that it brings to the kids, is truly amazing," her dad said.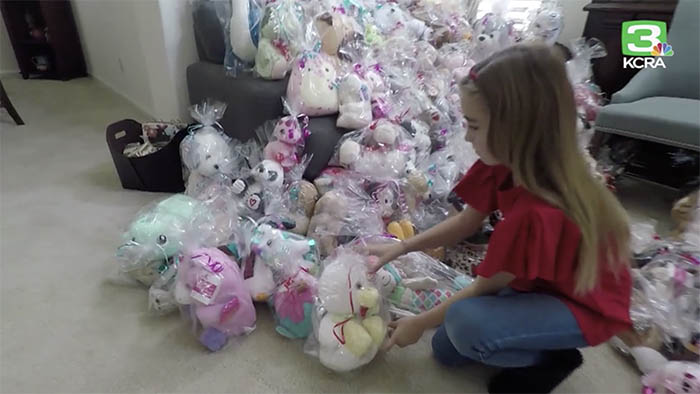 For Kaelani, it gives her happiness knowing that her Kuddles will help a child who is struggling feel loved.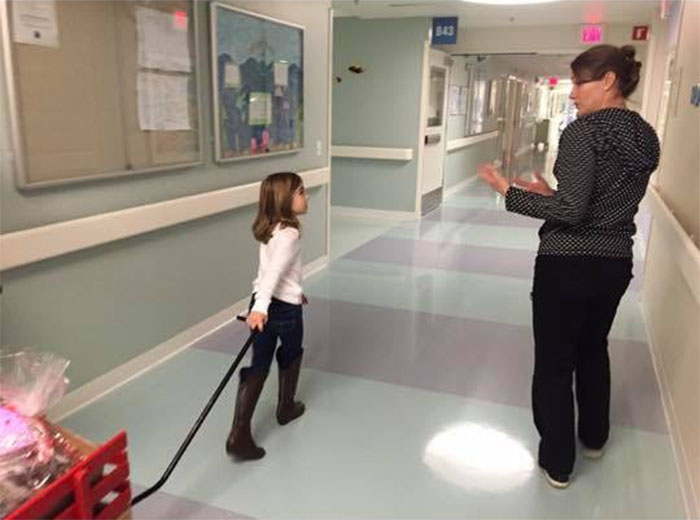 "It makes me feel happy because I know that I'm gonna be helping a kid, and many kids, make their Valentine's feel warm," Kaelani said. "I look to bring joy, smiles, and happiness to the faces of children in need of support, encouragement, and love."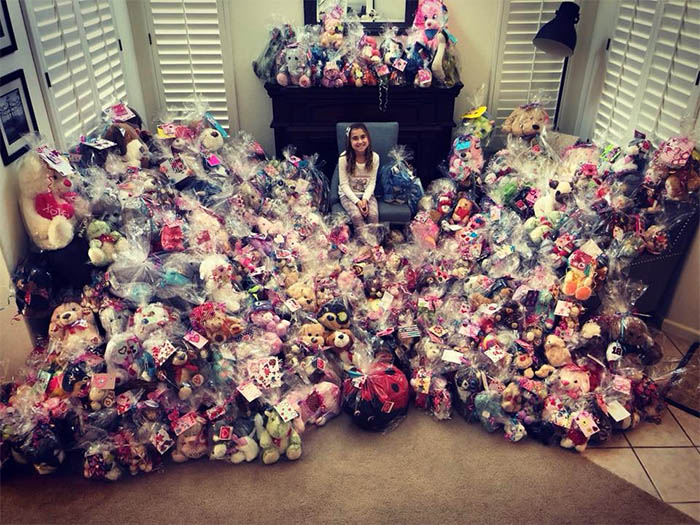 If inspired, donations can be made to Kaelani's Kuddles via her very cute website here.
You are Loved.
View this post on Instagram
Related Compassion:
12-Year-Old-Boy Learns To Sew To Create Over 900 Teddy Bears For Hospitalized Children
Kind Young Girl Sells Her Favorite Stuffed Animals And Donates The Money To A Local Animal Shelter
Kind Man Dresses Up As Santa Each Year And Hands Out Stuffed Animals To Children In The Hospital