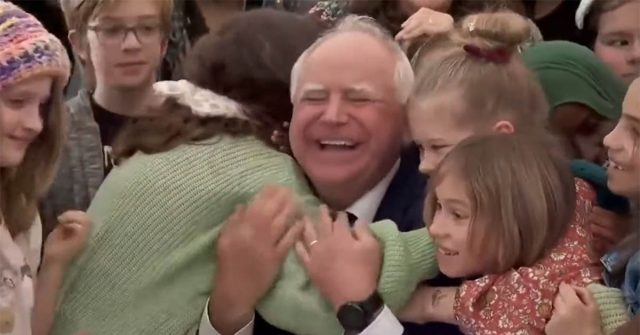 Kind hearts in Minnesota are making sure that no child goes hungry and that children no longer carry school lunch debt.
Governor Tim Walz of Minnesota signed a bill which makes school meals free for all students.
Roughly 1 in 6 children in Minnesota experience hunger and food insecurity, but schools are now working to make child hunger a thing of the past.
"We will feed our children," Tim said. "This is the assurance that no one falls through the cracks."
"As a former teacher, I know that providing free breakfast and lunch for our students is one of the best investments we can make."
Heather Gustafson shared how difficult it is for a child to learn when hungry.
"Being hungry makes learning almost impossible," she said. "This is a bill that will ensure every student, K through 12, in Minnesota is going to get the food they need while they're at school."
As children's school lunch debt has increased nationwide, classmates and families have been doing everything they can to help: from setting up lemonade stands to pay off their classmate's lunch debt, to selling keychains and having fundraisers. For Minnesota Lt. Governor Peggy Flanagan, being hungry at school is something deeply personal.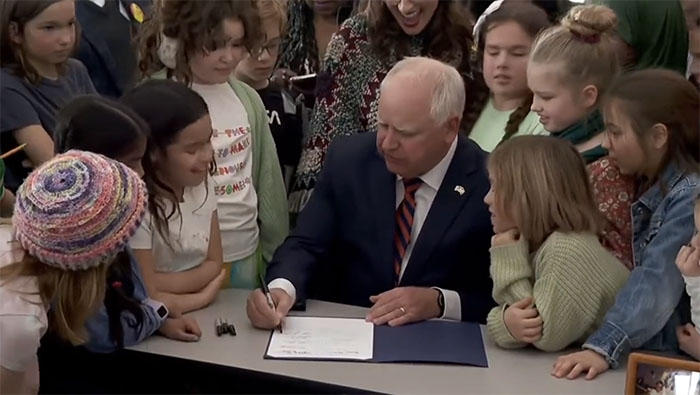 "I was 1 in 6 of those Minnesota children who experienced hunger," Peggy shared. "I'm one of the children who grew up with a different colored lunch ticket because my family utilized free and reduced-priced lunch. There were nights where I ate, and my mom [Pat Flanagan] said she simply wasn't hungry. It wasn't until I was an adult and I was a parent that I realized she was lying to protect me from the reality of our food insecurity… that she was hungry."
Peggy said that the bill was "the most important thing I've ever worked on in my life."
"I call this bill the Pat Flanagan School Meals Act," Peggy said, in remembrance of her mother, Pat.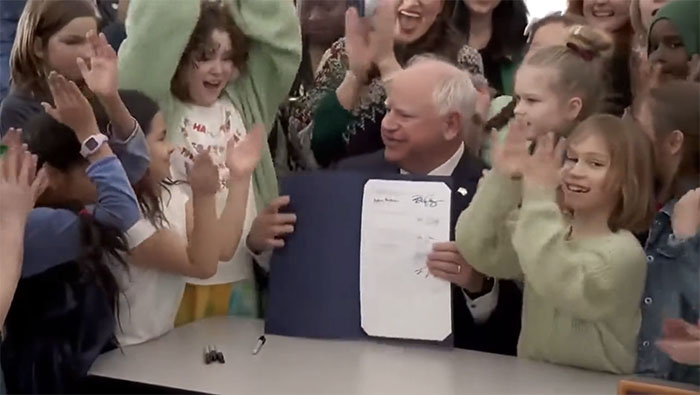 "By providing free breakfast and lunch to all of our students, we are removing barriers and removing stigma from the lunch room… This is an investment in the well-being of our children, as well as an investment in their academic success."
Tens of thousands of children facing hunger in Minnesota will now have daily reliable meals.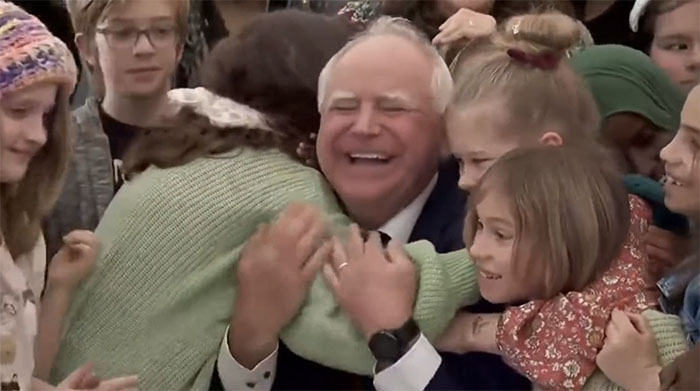 Let's hope that more places follow Minnesota's beautiful example in lovingly taking care of our children.
You are Loved.
Subscribe for free to Understanding Compassion on YouTube and help us make the world a kinder place.
View this post on Instagram
Related Compassion:
Kind 6-Year-Old Girl Uses Her Lemonade Stand to Pay Off Other Children's School Lunch Debt
Kind Man Saw A List Of 400 Students With School Lunch Debt In His Town, So He Paid The Entire Bill
Kind 8-Yr-Old Made Keychains To Pay Off $4,000 Of His Classmates' Unpaid School Lunch Debt
NFL 49ers Player Richard Sherman Pays Off Over $27,000 To Clear A School's Cafeteria Debt