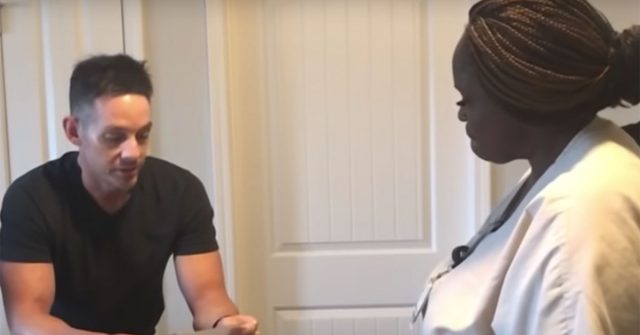 When a kind man met the nurse's aide who cared for his mother during her final days, they realized they had met several years earlier; when her car ran out of gas and he had stopped to give her a ride to the gas station and $40.
Chris Wright was driving to church with his family in Georgia when he passed a car that was sitting idle on the side of the road. It was raining outside, and a moment later they passed a woman who was walking and carrying a gas can. The gas station was another half mile away, so Chris dropped off his family then turned around and made his way back to the woman in the rain.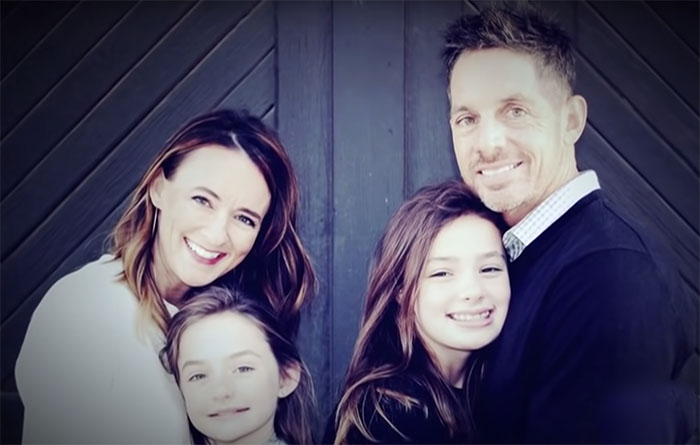 "I said, 'Hey, are you okay? Do you need help?'" Chris said. "She said, 'I ran out of gas,' and I felt I had to give her a ride."
Chris learned that the woman's car had run out of gas, so he offered and then drove the woman to the nearest gas station. The two talked on their way there, and he learned how she had been having some hard times and financial struggles. Chris' heart felt moved to help her.
"I was being tugged on the inside again and felt the Lord said, 'Whatever you have in your pocket just give it to her. She needs that,'" Chris said. "I gave her the $40 and she cried, and I didn't know if I'd ever see her again. But I felt like it was what I was led to do at that point."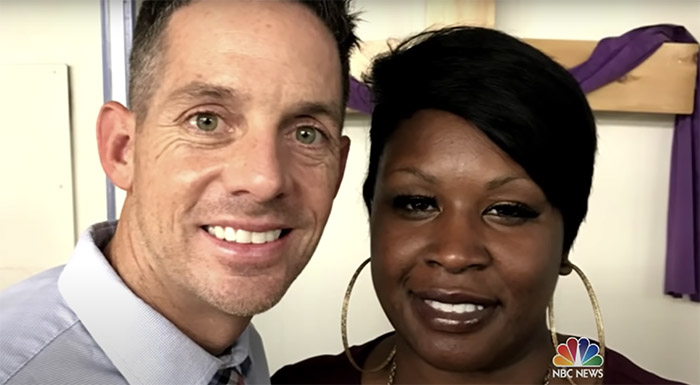 The woman was able to fill her gas tank, and after tears and many thank you's, the two went their separate ways.
Three years later, Chris was spending time in the hospital visiting his mother, Judy, who was suffering from complications related to Parkinson's disease. When Judy was finally able to leave the hospital and return home, Chris and his family decided that it would be best to get nursing aides to help her at home.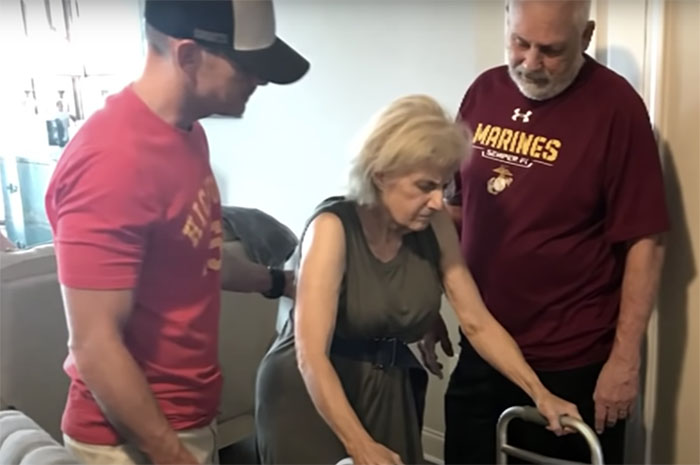 During Judy's first day home, Chris' father called him and let him know how much his mom liked the nursing aide who had come to help her. The kind woman had stopped by the house to look after Judy, even though she wasn't scheduled to do so, and they all deeply appreciated her thoughtfulness.
"My dad called me after she leaves and said, 'Hey, I got a lady that we need to use because for whatever it is, there's something different about her that I feel better when she's in the house, and your mom loves her as well,'" Chris said. "And I said, 'Oh, great.' I texted her and set up a time for her and I to meet to talk about the times she can care for her and what we wanted to have done."
During their meeting, Chris and the nursing aide, TunDe Hector, did not recognize each other, as she had changed her hair and he was wearing a hat.
"One day after exercising and my hat on backwards, I stopped in to visit mom and met the nurse's aide who had been so good to her. TunDe told me about herself, she had been a nurse's aide off and on for 20 years, but had always dreamed of studying to be a nurse. During our pleasant conversation she asked if I belonged to a church. I told her we went to Cornerstone. Her face lit up and said, "OH, I met a young man from that church. She told me how she had run out of gas and was walking by the highway. The man had dropped his family at church and circled back to help her out. He not only filled my gas can but gave me $40."'
Chris' eyes grew wide, and he then remembered the woman with a gas can he had stopped to help in the rain.
"My jaw dropped, I couldn't believe it. I saw myself three years earlier, being tugged to help a stranger," Chris remembered. "I just looked at her and I said, 'TunDe, that was me.' And we both just start crying, and she said, take your hat off. And so I took my hat off and she said, 'It was you.' And we both, we just cried and had a moment right there," Chris said.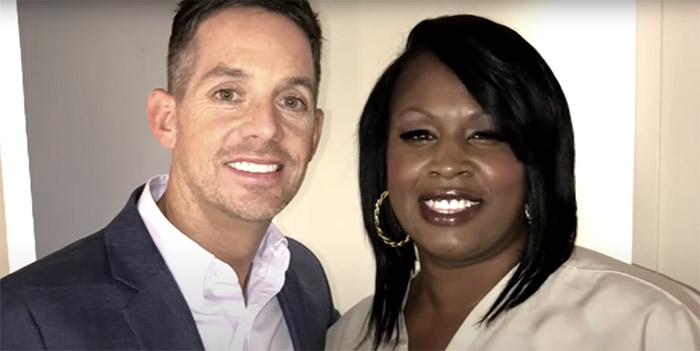 The two felt they were divinely inspired to help each other, and TunDe lovingly helped care for Chris' mom during her final days.
"She was the best mom that I could have ever dreamed of," Chris said. "She loved unconditionally. Just a loving, gentle, yet powerful woman. That's probably a good way to explain her."
Rather than asking for flowers at his mother's funeral, and knowing that TunDe's dream was to attend nursing school, the Wright family asked friends and family of Judy to donate to help her beloved nursing aide finally attend nursing school. They put the fundraiser online, and in less than a week and without TunDe knowing, they had raised more than $8,000 for TunDe's education.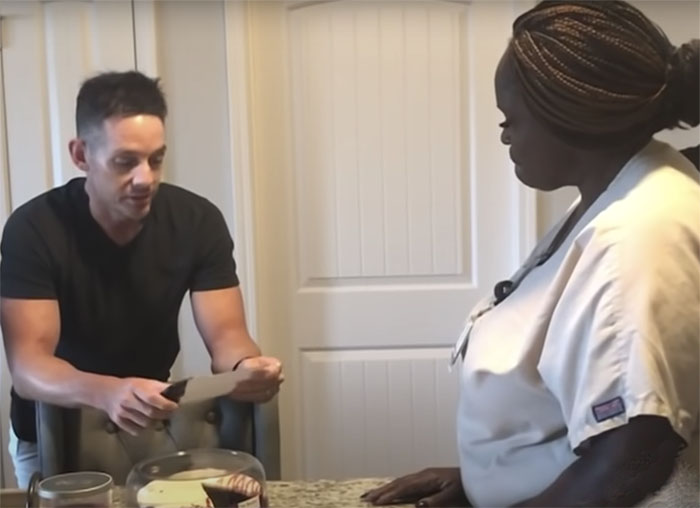 "Lord, have mercy!…" TunDe said when presented with the $8,000 check. "Y'all don't know how worried, I was so worried [about] how I'm going to pay for my school… I'm overwhelmed!" she said.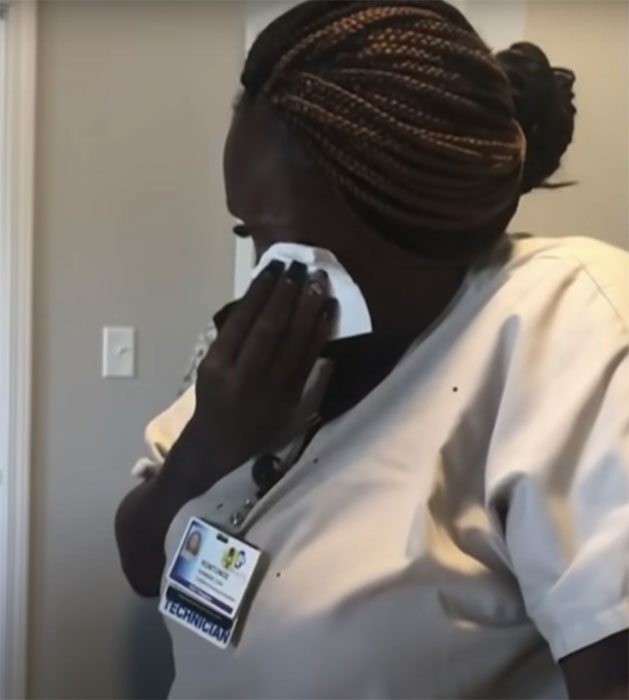 The fundraiser continued to grow, and more than $37,000 was donated towards TunDe's education to, after 20 years, finally become an official nurse. For Chris, the beauty of their experience together helped turn the painful loss of his mother into something deeply meaningful.
"We know that God orchestrated this whole thing and wove it together. … We just kept saying, 'There's got to be something good that will come for this.' We just kept praying. … It's just amazing what's been done," Chris said. "It's a neat thing. It's helped my wife and I, it's almost like the Lord has used all this to somewhat take some of the sting out of the grief of losing my mom."
You are Loved.
View this post on Instagram
More Compassion:
Kind Man Uses $900 From Savings To Buy Gas For Our Hero Nurses
Kind Retired Nurse Uses Her Own Pension To Help Feed Thousands Of Her Struggling Neighbors Each Month
Kind Nurse Adopted Patient's Dog After Learning He Had To Give It Up Due To Long Hospital Stay