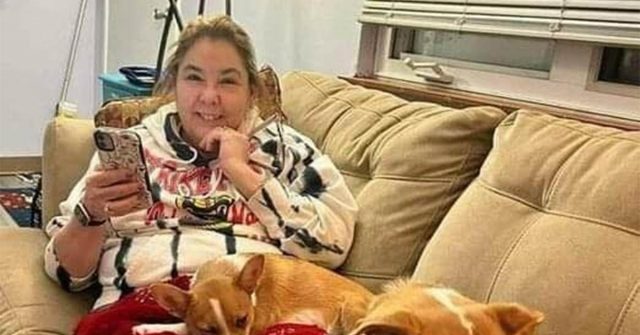 When a kind woman found a cold stranger knocking on her door during a blizzard, she let the stranger stay at her home so they could stay warm and safe.
Kimberly Marie was at home in the afternoon during a blizzard when she heard her dog barking.
"At about 3 pm, Milo started barking while looking out the window. I didn't think anything of it, it's a blizzard and there's no one out there. But, there was. A woman was at my door asking to come in," Kimberly shared in a post online.
The woman at her door, Mary, had been driving home from work in the blizzard, but was unable to see the road and had to pull over. Unsure of what to do and as it was almost night time, she knocked on a random door.
"She couldn't see anything when driving home from work. So, here I am, hosting a woman named Mary. Her angels were with her today as she came to my doorstep and not stuck in a ditch or alone and cold in her car. She had the courage to knock on a complete stranger's door."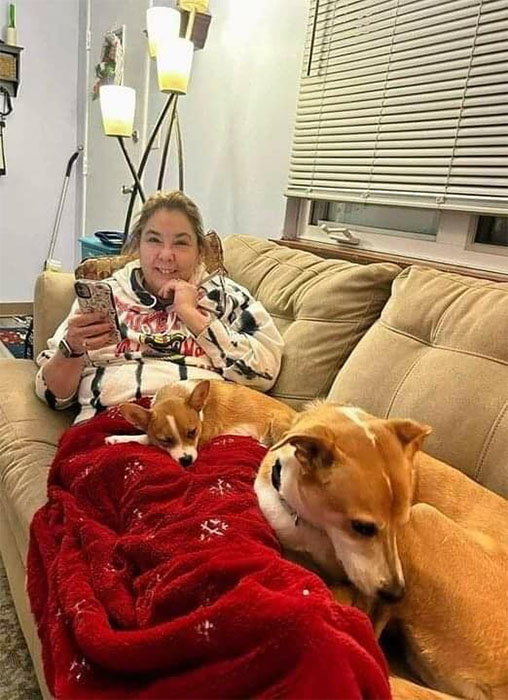 "And the first thing she said to her husband when she called him? 'I'm safe and I'm fine.' We are now FRIENDS FOR LIFE!" ❤️❤️❤️
Thousands of hearts online have appreciated Kimberly's kindness.
"Thank you for being an awesome human being," commented Tammie H.
"Love this," wrote Sherry R.
"As Jesus taught, love the stranger as yourself: When he saw him, he was moved with compassion, came to him, and bound up his wounds, pouring on oil and wine. He set him on his own animal, and brought him to an inn, and took care of him. On the next day, when he departed, he took out two denarii, gave them to the host, and said to him, 'Take care of him. Whatever you spend beyond that, I will repay you when I return.'" wrote John O.
You are Loved.
Related Compassion:
Kind Neighbors Offer Hot Tea And Coffee To Dozens Of Drivers Stuck In 7 Hour Blizzard Delay
Former Homeless Man Donates $10,000 To High School After 2 Kind Students Helped Him In A Blizzard
Good Samaritan Helped 70 Homeless People Stay In Hotel During Winter Storm
View this post on Instagram