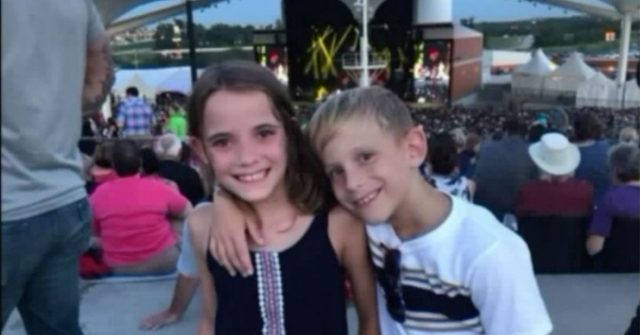 When a young mother and her children learned that the tickets they had bought to a concert were for a different date, three kind strangers walked up and gave them their own tickets to the show.
Heather Hobbs and her twins, Rhett and Riley, had been looking forward to seeing a Pentatonix concert for months. Heather bought them all concert tickets on a resell site, and on the day of, they drove several hours from Kansas City, Missouri, to the concert's location in Rogers, Arkansas.
"So we drove all the way down, that was the whole point of the trip. The twins were so excited. We listened to Pentatonix for like, 2 hours in the car on the way down… so… we were ready," Heather explained.
"We were so excited as we walked through security!! As we get to the front to scan our tickets on our mobile device, we were told to go to the box office to have our electronic tickets turned into paper tickets."
After arriving at the box office, the staff informed Heather that their tickets were not for this particular event, but were for a different Pentatonix concert in Dallas, Texas, and on a different day. Heather's only option for her and her two children to see the concert was for her to buy three new tickets, which she couldn't afford.
"Upon showing our tickets to the box office employees, we were informed we did not have tickets to this event, in fact the resellers on stubhub had given us tickets to an event in Dallas, TX, for a completely different day! The amphitheater offered to sell us more tickets, which I couldn't afford."
Her children were very upset, as they had been excited for months to see the concert, and they cried as they left the box office to walk back to their car. As they were leaving, a woman walked up and asked what was wrong.
"After a phone call that ended in "there is nothing we can do" and tears shed by the twins and myself, we started walking away, defeated, when all of a sudden a woman walked up to us and asked us to tell her what was wrong."
Heather shared how they had driven several hours from Missouri to see the concert, but had bought tickets for the wrong date. With a smile, the kind woman and two of her friends selflessly handed Heather and her children their own tickets to use.
"She could see us crying and asked what's wrong, and I told her we'd come all the way from Kansas City and we had these bogus tickets. I had no idea what we were going to do. I couldn't afford to buy three new tickets… Her and her two friends then handed us their tickets. They said that it didn't mean that much to them, they landed a groupon, and they'd rather us have them."
Heather and her children cried and hugged the kind women, and they were able to attend the concert.
"We all cried and we all hugged each other. They walked away and we were able to attend the concert."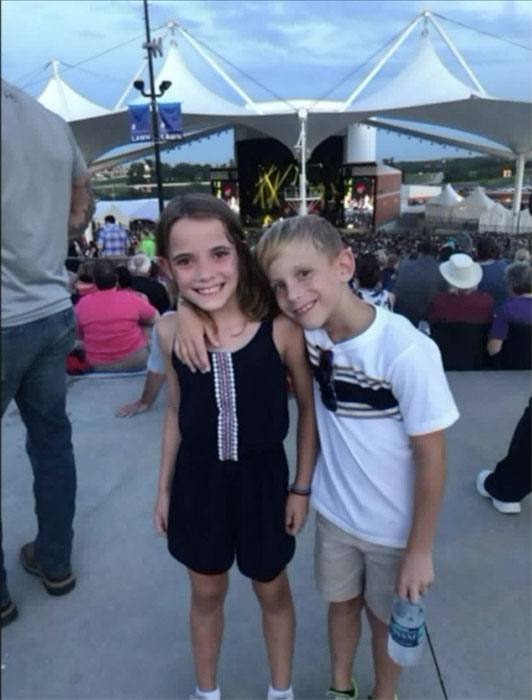 "I saw one of the persons when they were walking away to go, I saw them cry, because they were so happy," Heather's daughter said.
"I wish I would have asked their name or address to be able to repay them in some way," Heather shared." As we sit here in the lawn at the concert, all the twins can think about are those people. There is STILL kindness in the world."
You are Loved.
View this post on Instagram
Related Compassion:
Bill Murray Buys Every Last Ticket To Concert And Gives Them Out For Free
Kind Attendant Took $5 Out Of His Pocket And Paid Parking Fee For Stranger Who Forgot Her Wallet
Kind Young Man Used His Free Buffet Ticket To Take A Grateful Homeless Man Out For Dinner